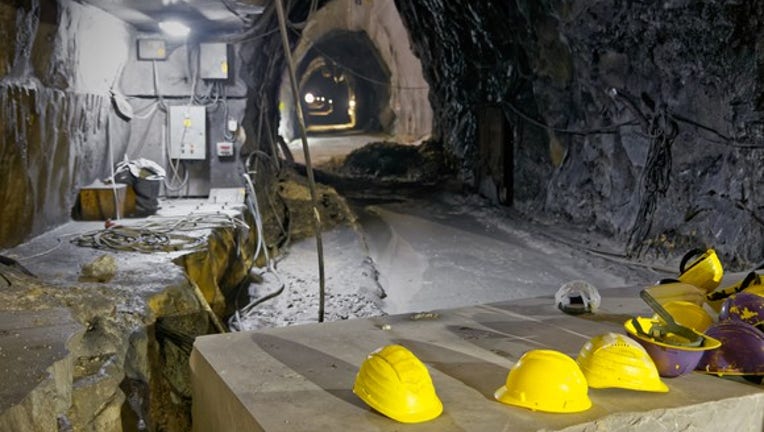 Image source: Getty Images.
Canadian mining company Northern Dynasty Minerals (NYSEMKT: NAK) is sitting on one of the world's largest undeveloped deposits of copper and gold. There is one minor detail, though: It hasn't done much mining.
That's because the U.S. Environmental Protection Agency nixed the company's plans to develop the Pebble Project in Alaska in 2014 after ruling that it could threaten the world's largest sockeye salmon fishery. That decision pushed the stock below $0.50 per share for the next two years and forced previously committed partner Anglo Americanand investor Rio Tinto Group to abandon ship.
What a difference a few months can make. The election of President Trump, who favors fully utilizing American resources, has quickly reversed the fortunes of Northern Dynasty Minerals. The company recently disclosed that it had the administration's support for development and would reach a solution with the EPA within 100 days. It also believes it could find a new partner (or consortium) before year-end. The sudden and unexpected shift in policy has pushed shares to a market valuation exceeding $700 million -- the highest since late 2011.
NAK Market Cap data by YCharts
Investors are probably wondering where the stock will go from here. Given the lengthy permitting process and development timeline, it's fun to wonder: Where will Northern Dynasty Minerals be in 10 years?
Green light and permitting
To be fair, everything still hinges on whether the company receives approval from the EPA. That's not exactly a given, as previous decisions cannot simply be undone by a pen stroke -- even by a president. And even if the agency gives the green light to Northern Dynasty Minerals it could find itself in court or needing additional environmental studies before it can begin the permitting process.
But let's assume the green light occurs within 100 days as expected without further restrictions. The company would then enter the permitting process, which Northern Dynasty Minerals expects should consume $150 million and four years. The hefty price tag and complexity makes it necessary to find a deep-pocketed partner. After all, even after raising net proceeds of approximately $35.5 million in a recent stock offering, the company is not in a great financial position to undertake such an enormous task by itself. Or, not without significant dilution and/or debt.
Investment for development
If the permitting process doesn't hit any snags (including additional environmental reviews after the initial green light), then Northern Dynasty Minerals and its partner(s) will be able to begin developing Pebble sometime around mid-2021. The potential is huge, comprising an estimated:
57 billion tons of copper.
70 million ounces of gold.
3.4 billion pounds of molybdenum.
344 million ounces of silver.
It could take years to ramp and scale production to meaningful levels, but even successful development doesn't guarantee profitability.
The most important factor in the mining industry is all-in cash costs, which includes labor, equipment, energy, transportation, regulatory, and consumables, among other expenses. Pebble comprises 23,000 square miles of land that is home to just 1,500 people. American labor and regulatory costs will already increase production costs, but the rural nature of the project hints that infrastructure, energy, and transportation costs will be significant as well.
Consider that Barrick Gold (NYSE: ABX), a $20 billion company with extensive gold-mining operations, extracted 5.5 million ounces of the precious metal last year for an average cost of product sold of $800 to $850 per ounce. However, production costs were significantly higher for its American mines in Nevada than elsewhere in the world. And that's in a state that is the world's sixth largest gold-producing territory.
Nevada is also home to more developed infrastructure and less environmental burdens than Alaska. Moreover, the company's main assets there -- Cortez and Goldstrike -- produce ore containing 2 times and 3 times more gold, respectively, than exploratory work estimates Pebble contains. Taken together, these factors mean Northern Dynasty Minerals could see production costs north of $1,000 per ounce.
What does it mean for investors?
Northern Dynasty Minerals has a long and difficult road to resource extraction and profitable growth. To match an industry leader such as Barrick Gold, the company would need to produce millions of ounces of gold each year for many consecutive years, in addition to large amounts of copper and silver. While that's feasible on paper, investors should probably remain very patient with the owner of Pebble. A long permitting process, the high costs of development, and unknown cost profiles all present major risks to investors.
10 stocks we like better than Barrick Gold When investing geniuses David and Tom Gardner have a stock tip, it can pay to listen. After all, the newsletter they have run for over a decade, Motley Fool Stock Advisor, has tripled the market.*
David and Tom just revealed what they believe are the 10 best stocks for investors to buy right now... and Barrick Gold wasn't one of them! That's right -- they think these 10 stocks are even better buys.
Click here to learn about these picks!
*Stock Advisor returns as of January 4, 2017
Maxx Chatsko has no position in any stocks mentioned. The Motley Fool has no position in any of the stocks mentioned. The Motley Fool has a disclosure policy.