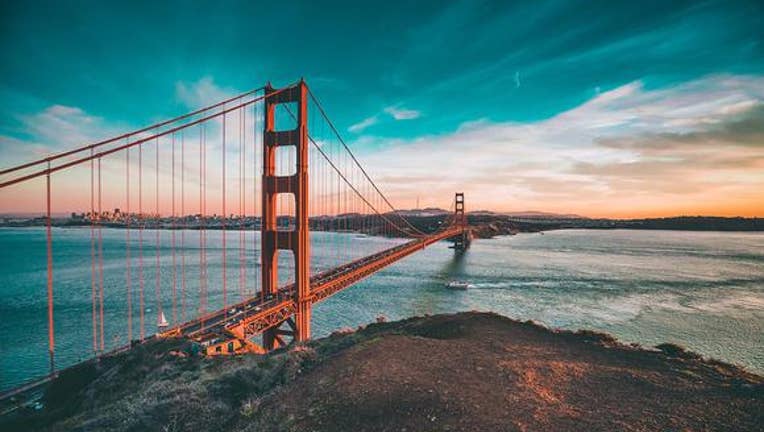 Image source: Pixabay.
The marijuana industry has had some incredible success expanding under less-than-ideal circumstances over the past 20 years. Since the first approval of medicinal marijuana in California in 1996, 23 additional states, along with Washington, D.C., have followed suit. We've also witnessed four states legalize the recreational use of marijuana, which even a decade ago would have seemed like a far-fetched idea.
The result? Legal marijuana sales tallied $5.4 billion in 2015, according to cannabis industry analysts at ArcView Market Research, and they could grow by a compound annual rate of 30% per year through 2020. You'll struggle to find a faster growing industry in the U.S., which is why it's attracting entrepreneurs, investors, and marijuana supporters alike.
Where does your state stand on marijuana? But 2016 could really be marijuana's pinnacle year. While the nation's focus is primarily on the upcoming vote to elect a new president, we could see voters in more than a dozen states go to the polls to vote on marijuana initiatives and referenda. This year could involve marijuana's quickest single year of expansion ever.
Curious where your state currently stands on the federally illegal substance? Here's a handy guide to help you out.
Table by author. Sources used: Ballotpedia, Medicalmarijuana.procon.org, and various news outlets.
Of course, you'll want to keep in mind that things are changing rapidly at the state level, so even though proposals have been submitted in numerous states, I can't in any way guarantee that an initiative will make it onto a state's ballot or not.
Key states in this year's voting Despite marijuana's overwhelming popularity in the latest Gallup poll (58% favor legalization of the drug), it's not a shoo-in in each state it finds itself on the ballot. We need only look at the voting history in Florida, Ohio, and New Mexico to realize that marijuana balloting for residents and/or within the legislature can result in a failed initiative.
Likewise, there are individual states that stand out as particularly vital for the success of the marijuana industry in 2016. I'm thinking in particular about California, Florida, and Ohio.
Image source: Pixabay.
With two-thirds of the Continental West Coast having already legalized recreational marijuana, it seems only logical that California voters will likely follow a similar route in 2016 when they head to the polls. California as a state represents the eighth-largest economy in the world by GDP, meaning the cannabis industry would almost certainly see a massive uptick in sales. More importantly, we'd probably see job creation and perhaps a trickle-down effect throughout a multitude of industries, including banking, staffing, and consulting. California is unquestionably marijuana's crown jewel in this election.
Florida would be an important win for two key reasons. First, it's a pretty large state when it comes to population, and it had the fourth-highest GDP in the U.S. in 2014, trailing only California, New York, and Texas. Medical marijuana approval in Florida would be another big notch on the belt for the marijuana industry.
Image source: Pixabay.
More interestingly, Florida is also home to a large population of retirees -- and seniors tend to be the least supportive age group when it comes to legalization of marijuana for any use, especially recreational. If Florida voters manage to pass a medical cannabis law this November, it would firmly establish that even a growing population of seniors can't hold back the marijuana movement.
Lastly, it'll be important for Ohio to "get back on the horse," so to speak, after its thumping in the Nov. 2015 elections that saw nearly two-thirds of Ohioans vote against Issue 3.
What's notable about Issue 3's failure is that it likely didn't come about necessarily because Ohioans dislike the idea of marijuana being legal recreationally and medically. Instead, they seemed irritated with the design of the law, which allowed only 10 growers within the state and protected those growers from competition for years to come. Voters were clearly concerned about an oligopoly developing and that oligopoly driving up legal marijuana prices for the consumer. In 2016, it'll be important for Ohio legislators to show that they've listened to voters and returned with a new proposal, even if it's just a medical marijuana proposal.
Direct investment in marijuana is still a gamble It's possible the 2016 elections could alter the investing landscape in marijuana by creating new opportunities in adjacent industries. For instance, imagine how California-based banks could fare if they're able to service the state's marijuana industry. By a similar token, consulting businesses could bloom as successful small-scale retailers look to expand.
Still, caution should be exercised as long as the federal government keeps its schedule 1 stance on marijuana. An unfavorable tax situation, and typically minimal access to basic banking services, have made expansion (and even profitability) difficult for most legal marijuana shops and businesses. Getting legal marijuana costs down to a competitive level against the black market has also proven difficult.
Until the federal government changes its tune, investing directly in the marijuana industry could prove harmful to your wealth.
The article Where Does Your State Stand on Marijuana? originally appeared on Fool.com.
Sean Williamshas no material interest in any companies mentioned in this article. You can follow him on CAPS under the screen nameTMFUltraLong, track every pick he makes under the screen name TrackUltraLong, and check him out on Twitter, where he goes by the handle@TMFUltraLong.The Motley Fool has no position in any of the stocks mentioned. Try any of our Foolish newsletter servicesfree for 30 days. We Fools may not all hold the same opinions, but we all believe thatconsidering a diverse range of insightsmakes us better investors. The Motley Fool has adisclosure policy.
Copyright 1995 - 2016 The Motley Fool, LLC. All rights reserved. The Motley Fool has a disclosure policy.