What's in Franco-Nevada's U.S. Portfolio?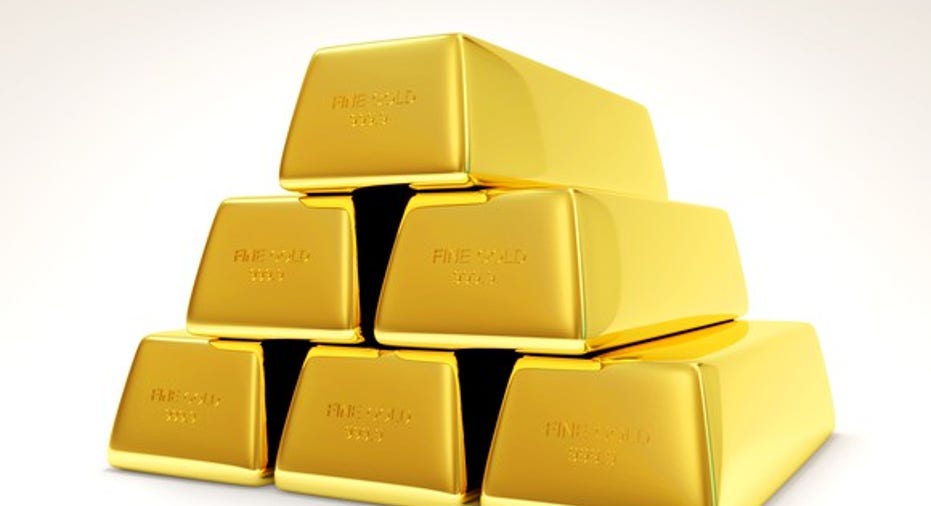 Franco-Nevada (NYSE: FNV) is a Canadian company, but the streaming agreement and royalty interest specialist has positions in natural resources plays across the globe. The U.S. is a particularly lucrative market for Franco-Nevada, and the company has several major American assets that make up a considerable portion of its overall portfolio.
Franco-Nevada's U.S. assets
Below, you'll find a summary list of all of Franco-Nevada's U.S. assets, as described on the company's website:
Data source: Franco-Nevada.
Franco-Nevada's bread and butter in the U.S.
Many of Franco-Nevada's U.S. assets are mature mines that have been in production for a long time. For instance, the Goldstrike mine in Nevada has been mined since 1976, but it remains one of Barrick Gold's five core mining properties. Barrick has operated the mine since 1987, and Franco-Nevada has a 2% to 4% net smelter return royalty and a 2.4% to 6% net profits royalty interest in Goldstrike. Gold production from the mine exceeded 1.05 million ounces, and Barrick said that it expects 975,000 to 1.075 million ounces in 2016 with all-in sustaining costs of $780 to $850 per ounce.
Image source: Getty Images.
Similarly, Gold Quarry is a major part of Newmont Mining's Nevada operations. An open-pit mine, Gold Quarry has been in production since 1985, and Franco-Nevada received 11,250 ounces of gold from the property in 2015 based on minimum royalty provisions. It expects similar performance in 2016.
Not all of Franco-Nevada's interests involve gold. The streaming company's arrangement with Stillwater Mining at its Stillwater and East Boulder mines calls for a 5% net smelter return interest on the platinum and palladium that the operator produces throughout the majority of claims in the Stillwater Complex. Stillwater Mining expects 515,000 to 535,000 ounces of platinum-group metals production in 2016, consistent with the roughly 521,000 ounces it produced in 2015. Even with weak price levels in the platinum and palladium markets, Stillwater expects to boost production in the long run, and Franco-Nevada will benefit from some diversification that stems from having exposure beyond the gold and silver markets.
Where Franco-Nevada's growth could come from
Many of Franco-Nevada's assets are only in initial stages of exploration and production. For instance, the South Arturo project just commenced construction in 2015, and Franco-Nevada has received minimum royalties that will be credited against future production once the mine is in operation. Operator Barrick Gold isn't yet certain exactly how extensive the potential production zone will end up being, but Franco-Nevada seems optimistic about its long-term prospects. Similarly, the Castle Mountain project only had its preliminary economic assessment done in April 2014, and it remains to be seen to what extent Franco-Nevada will get an eventual payoff from its investment there.
Yet Franco-Nevada hasn't had immediate success with all of its projects. The Hollister mine in Nevada has had mining suspended since late 2013, with the mine having been acquired through a bankruptcy proceeding. Despite statements that the operator intended to look at extending the life of the mine, Franco-Nevada hasn't gotten any revenue from the project since then. Similarly, the Pinson project has suffered from a lack of working capital, and none of the sections of the project for which Franco-Nevada has royalty interests have gotten mined.
The U.S. plays a vital role to Franco-Nevada's overall operations, and success here will be important if the streaming and royalty company wants to succeed in the long run. With good assets, Franco-Nevada has the opportunity to do well in the U.S. and boost its presence in the future.
10 stocks we like better than Franco NevWhen investing geniuses David and Tom Gardner have a stock tip, it can pay to listen. After all, the newsletter they have run for over a decade, Motley Fool Stock Advisor, has tripled the market.*
David and Tom just revealed what they believe are the 10 best stocks for investors to buy right now... and Franco Nev wasn't one of them! That's right -- they think these 10 stocks are even better buys.
Click here to learn about these picks!
*Stock Advisor returns as of February 6, 2017
Dan Caplinger has no position in any stocks mentioned. The Motley Fool has no position in any of the stocks mentioned. The Motley Fool has a disclosure policy.