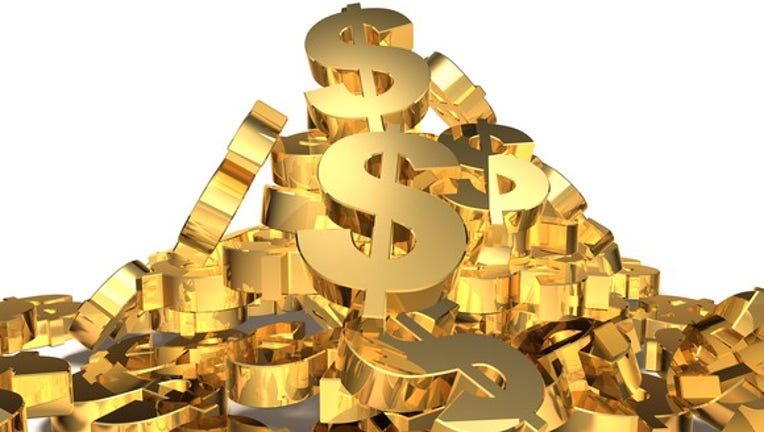 What happened
Shares of Ionis Pharmaceuticals (NASDAQ: IONS)rallied 20% in April, according to S&P Global Market Intelligence, following news that sales of Spinraza are off to a solid start and that it had inked a collaboration deal to develop therapeutics for use in China.
So what
Ionis Pharmaceuticals' collaboration partner,Biogen Inc. (NASDAQ: BIIB), won FDA approval for Spinraza in December, and on April 25, Biogen reported first-quarter financial results showing strong demand for Spinraza during its first full quarter on the market.
IMAGE SOURCE: GETTY IMAGES.
Spinraza, a treatment for spinal muscular atrophy, a rare genetic disease, is a high-price drug that fetches $750,000 per patient in year one and then costs half that amount in subsequent years. In the quarter, Biogen said Spinraza sales totaled $47 million, and that was well ahead of industry estimates of $15 million.
Shares also benefited from Ionis Pharmaceuticals' announcement of a collaboration agreement with China's Ribo Life Science Co., Ltd.. Ionis is providing Suzhou Ribo with intellectual property (IP), and Suzhou Ribo will use that IP to discover and develop drugs for sale in China. In exchange for a license to its IP, Ionis Pharmaceuticals got an undisclosed up-front payment and equity in Suzhou Ribo. It could also receive milestone and royalty payments on any future sales.
Now what
It will be a while before any progress at Suzhou Ribo gets reported, but investors should get news from another one of Ionis Pharmaceuticals' collaboration partners soon. GlaxoSmithKline hasindicatedthat it will release data from a phase 3 study ofIONIS-TTR Rx, a treatment for familial amyloid polyneuropathy, this quarter.
Overall, Ionis Pharmaceuticals has dozens of trials ongoing, and that makes it an immensely intriguing stock. However, profit has been hard to come by for the company, so Spinraza's success is important. If Spinraza royalties flow freely in 2017, this could be the year the company takes the leap to consistent profitability.
10 stocks we like better than Ionis PharmaceuticalsWhen investing geniuses David and Tom Gardner have a stock tip, it can pay to listen. After all, the newsletter they have run for over a decade, Motley Fool Stock Advisor, has tripled the market.*
David and Tom just revealed what they believe are the 10 best stocks for investors to buy right now... and Ionis Pharmaceuticals wasn't one of them! That's right -- they think these 10 stocks are even better buys.
Click here to learn about these picks!
*Stock Advisor returns as of May 1, 2017
Todd Campbell has no position in any stocks mentioned.His clients may have positions in the companies mentioned.The Motley Fool owns shares of and recommends Biogen, GlaxoSmithKline, and Ionis Pharmaceuticals. The Motley Fool has a disclosure policy.