What's Behind Alere Inc.'s Sinking Shares Today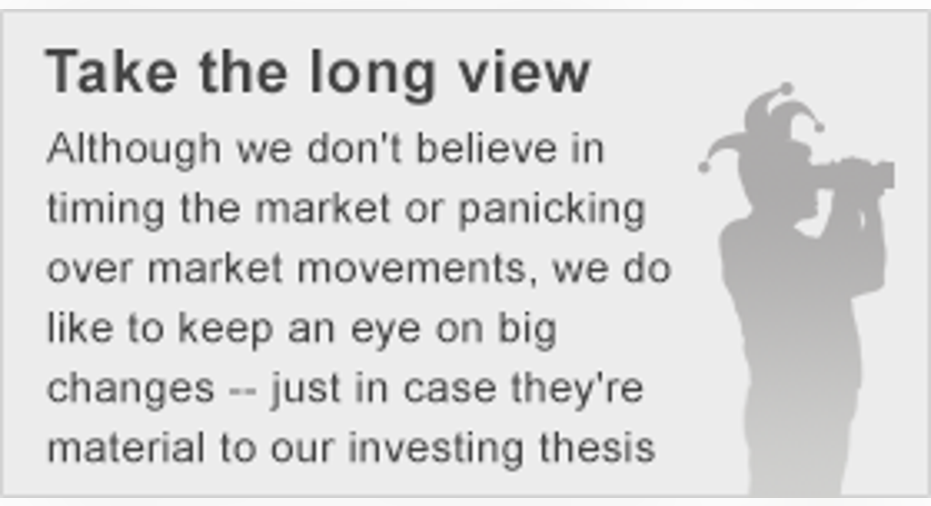 IMAGE SOURCE: ABBOTT LABS.
What:After would-be acquirer Abbott Labs skirted questions regarding its planned purchase of Alere, Alere's shares tumbled by 14.1% at 2:30 p.m. ET today.
So what:Abbott Labs inked a deal to acquire Alere for $5.8 billion in February, but since then, Alere has failed to file its annual 10-K financial report with the Securities and Exchange Commission and that's raising doubt that this deal will close as planned.
Abbott Labs agreed to buy Alere to boost its exposure to the point-of-care diagnostics market, a market that is valued at $5.5 billion thanks to the adoption of in-office testing by healthcare clinics, urgent care centers, and doctors' offices.
Alere generates $2.5 billion in sales annually from serving the point-of-care market and Abbott anticipates that combining Alere's business with its own $473 million per year in point-of-care sales will lead to significant cost savings. Specifically, Abbott Labs estimates that it can shave $500 million per year by 2019. If Abbott Labs executes on its cost-cutting plans, it estimates acquiring Alere will be accretive to its EPS by $0.12 to $0.13 next year and by $0.20 per share in 2018.
Of course, that accretion will only happen if this deal closes, and during Abbott Lab's conference call earlier today, management's response when asked to reaffirm their commitment to the deal was less than convincing.
"I am going to be careful how I answer any questions aboutAlere...because as you know they've had delays filing their 10-K. We don't know when they'll file their proxy. We don't know when they're going to have a shareholder vote. So right now I'd say it's not appropriate for me to comment onAlere," said Miles D. White, CEO of Abbott Labs.
Now what:It would have been nice for White to have said that Abbott Labs is 100% committed to Alere, but his remarks don't necessarily indicate Abbott Labs is suffering buyer's remorse and planning to walk away.
The financial review that is being conducted by Alere is evaluating the timing of when it reported sales that were made in Africa and China since 2012. Absent discovering fraudulence, this type of review often ends with a simple restatement of revenue from one period to another period. If that's the case with Alere, it would hardly seem to me that such a restatement would be worthy of scuttling this merger.
Nevertheless, uncertainty regarding the timing of a potential SEC filing and a vote on the planned merger makes Alere less alluring than it might otherwise be. Therefore, while Alere's business is intriguing and Abbott Labs' global diagnostics business is well positioned to make the most of a combination, I'm not running out to buy shares on this drop.
The article What's Behind Alere Inc.'s Sinking Shares Today originally appeared on Fool.com.
Todd Campbell has no position in any stocks mentioned. Todd owns E.B. Capital Markets, LLC. E.B. Capital's clients may have positions in the companies mentioned. The Motley Fool has no position in any of the stocks mentioned. Try any of our Foolish newsletter services free for 30 days. We Fools may not all hold the same opinions, but we all believe that considering a diverse range of insights makes us better investors. The Motley Fool has a disclosure policy.
Copyright 1995 - 2016 The Motley Fool, LLC. All rights reserved. The Motley Fool has a disclosure policy.