What's Alphabet Planning With Its New Hardware Division?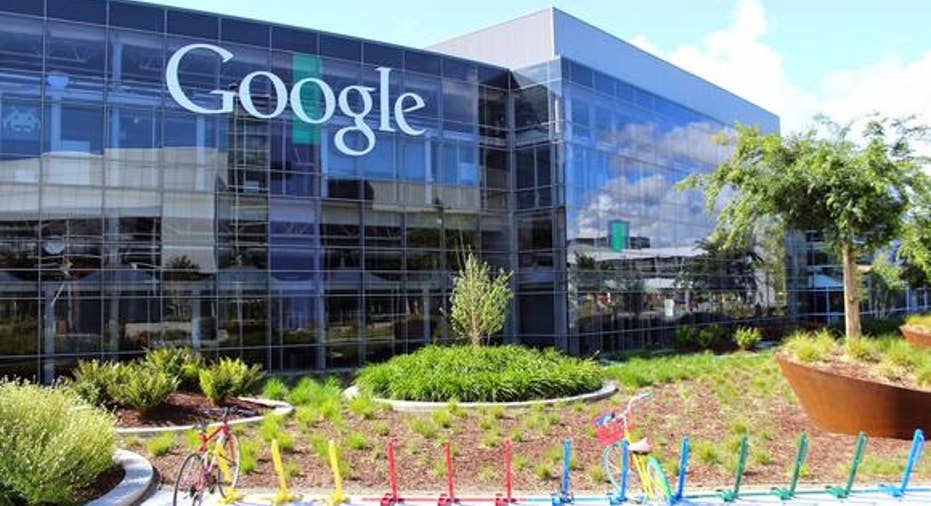 Source: Google.
Tech giant Alphabet has never set a clear strategy with its sprawling hardware bets. It may have to finally address this need with the coming changes in consumer tech.
And it appears Alphabet has hired the right man for the job -- Rick Osterloh, who worked for Google when it owned Motorola.
Reunited, and it feels so goodAccording to a flurry of reporting last week, tech giant Alphabet has rehired Osterloh, a hardware exec, to create a unified segment for the firm's multitudinous device efforts.
Before this stint with Google, Osterloh served as president of Motorola Mobilityat both Alphabet and, more recently, Chinese device maker Lenovo. According toRe/code, Osterloh will hold the title of senior vice president of hardware and report to Google CEO Sundar Pichai.
Consolidation is the name of the game here. Osterloh will reportedly assume responsibility for Alphabet's Nexus, Chromecast, Chromebooks, Pixel C tablet, OnHub smart Wi-Fi router, Google Glass, and parts of the Advanced Technologies and Projects division. The new hardware division also reportedly includes a series of devices lumped under the working title "living room," which speaks to the importance Alphabet places on penetrating this budding consumer-tech opportunity.
Of equal note, this new hardware division won't oversee key hardware-based strategic priorities for which Google is already building large, dedicated teams. Divisions that will remain outside Osterloh's management reportedly include virtual reality hardware, self-driving cars, the Nest smart thermostat, and any experimental hardware-centric projects currently housed within Google X, the company's experimental research division.
It's easy to view this as a reshuffling of non-core hardware products for Alphabet. However, it's important to note that this reorganization should also provide real benefit for the company and its shareholders.
Business benefits Creating a greater sense of organization for Alphabet's hardware offerings will probably help address two key strategic imperatives for the tech giant.
For starters, it should help make Alphabet a more reliable counterpart to its diverse set of hardware manufacturing partners. The company has faced criticism in the past from various device OEMs that coordinating between different device types involved dealing with numerous internal parties, who weren't always on the same page. Consolidating many of its hardware initiatives under one roof should reduce this friction, which should in turn lead to more, higher-quality Google-powered devices competing in the marketplace.
Source: Alphabet
Equally important, creating a more unified hardware platform could help position Alphabet to seize increasingly important strategic opportunities as past growth drivers, specifically the smartphone market, evolve and gradually mature. Speaking to this maturation, the global smartphone market shrank for the first time ever in the first quarter of 2016, according to research firm Strategy Analytics. Analysts largely still see room for continued smartphone market expansion, albeit at appreciably slower rates, which means Alphabet will need to create new products to expand the footprint of its highly lucrative services.
As I mentioned, the most obvious emerging frontier is the smart home. Like rival Apple's HomeKit, Alphabet has already launched a preliminary smart-home OS, powered by its Internet of Things platform, Brillo. The smart home appears particularly well-suited as an expansion opportunity for Alphabet's products, but it certainly isn't the only hardware offering with a bright future. Long dormant initiatives such as Glass could also gain wider adoption in coming years, and Alphabet will want to be prepared to develop products for such emerging opportunities as they evolve. As such, reorganizing its hardware division helps set the stage for Alphabet to tap into some coming device markets as both a partner to hardware OEMs and the potential device market itself.
The article What's Alphabet Planning With Its New Hardware Division? originally appeared on Fool.com.
Suzanne Frey, an executive at Alphabet, is a member of The Motley Fool's board of directors. Andrew Tonner owns shares of Apple. The Motley Fool owns shares of and recommends Alphabet (A shares), Alphabet (C shares), and Apple. Try any of our Foolish newsletter services free for 30 days. We Fools may not all hold the same opinions, but we all believe that considering a diverse range of insights makes us better investors. The Motley Fool has a disclosure policy.
Copyright 1995 - 2016 The Motley Fool, LLC. All rights reserved. The Motley Fool has a disclosure policy.