What You Need to Know: NXP Semiconductors NV Credit Ratings Are Moving Up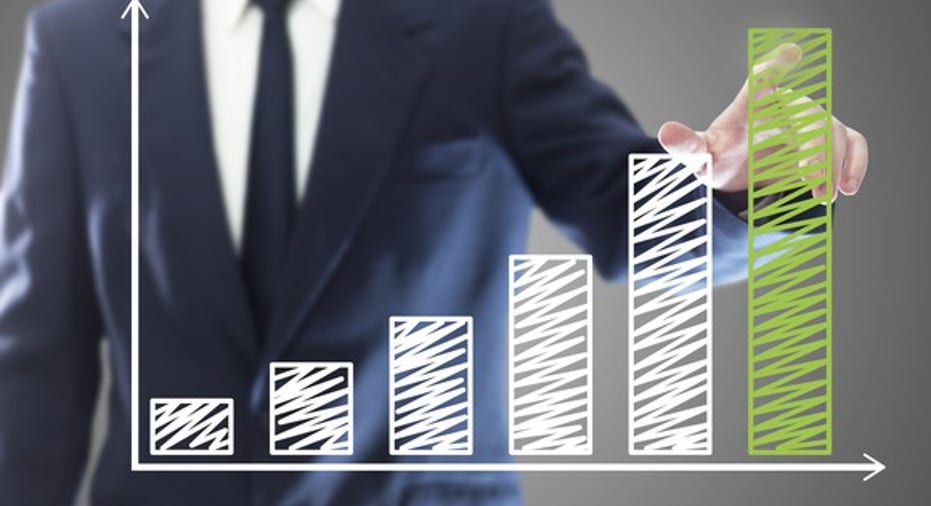 Image source: Getty Images.
This week, NXP Semiconductors said that a Chinese private-equity consortium is buying the company's standard products division, adding $2.75 billion to NXP's coffers. On Wednesday, credit rating bureau Moody's followed up on this move, saying that NXP's various ratings now are on a positive watch across the board. Yes, these two events are closely related.
Moody's based its analysis on the division sale, hoping to see NXP sinking the additional cash into debt repayment."Should NXP use a significant portion of the Divestiture net proceeds to repay senior secured debt, the senior unsecured rating could be upgraded," the firm said.
NXP's net long-term debt currently stands at $7.5 billion, nearly 3.4 times the company's trailing EBITDA earnings. Taking most of the $2.75 billion cash payment from the standard products separation, and applying it to accelerated debt payments, could bring that debt-to-EBITDA ratio below 2.2. If the ratio falls below 2.5 and remains stable at that level for a significant time, Moody's would consider boosting NXP's credit ratings.
NXP's corporate credit rating currently stands at Ba1 in the Moody's system. That's the highest rating in the speculative category, and one click below investment grade. Moving up would let NXP refinance its existing debt under better terms. That's also good news for any future debt-fueled acquisition plans, or other further dips into the debt pool.
The segment separation is scheduled for early 2017, as is Moody's expectation of falling debt to EBITDA ratios. The positive outlook also assumes that the Freescale integration will continue to flow smoothly, and that NXP's free cash flows will remains strong despite headwinds from an unpredictable global economy.
On the other hand, the firm would remove the positive outlook and keep NXP at the top-end speculative spot if the divestiture falls through, or if regulatory approvals come with overly onerous closing conditions. And if the Freescale merger process falls apart, the rating could fall deeper into speculative territory.
NXP isn't exactly walking on eggshells here. The Freescale combination is proceeding nicely so far, and is setting the stage for a massive push into automotive computing just as that industry reaches a boiling point.
In my view, the upsides outweigh the risks here. Moody's clearly agrees, or the rating outlook would not have been moved to the positive side this week.
The article What You Need to Know: NXP Semiconductors NV Credit Ratings Are Moving Up originally appeared on Fool.com.
Anders Bylund has no position in any stocks mentioned. The Motley Fool owns shares of and recommends NXP Semiconductors. Try any of our Foolish newsletter services free for 30 days. We Fools may not all hold the same opinions, but we all believe that considering a diverse range of insights makes us better investors. The Motley Fool has a disclosure policy.
Copyright 1995 - 2016 The Motley Fool, LLC. All rights reserved. The Motley Fool has a disclosure policy.