What You Missed in Main Street Capital's Earnings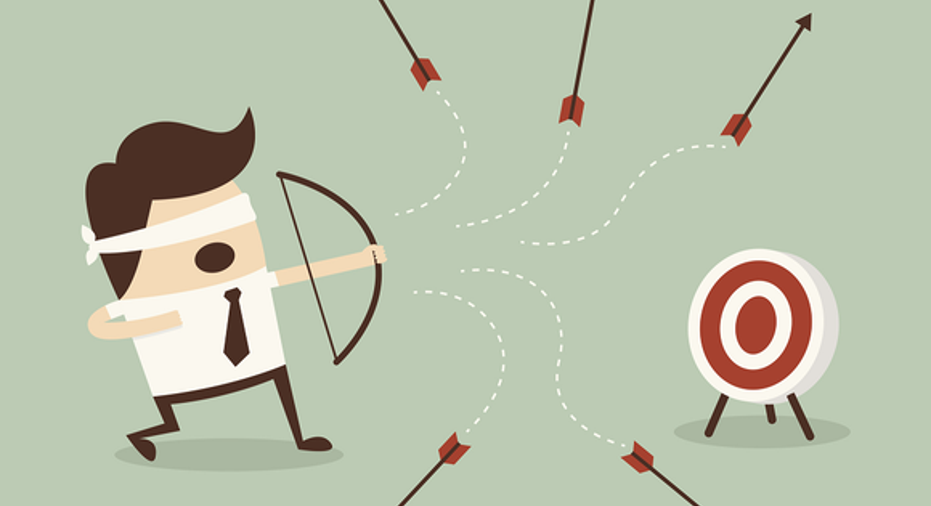 Image source: Getty Images.
Main Street Capital (NYSE: MAIN) gets a lot of praise. Since its 2007 initial public offering, it has trumped the return of every single peer in the business development company industry, and it's been that way for a very long time.
There's a lot to like about Main Street. It keeps its operating expenses low, which allows it to distribute more of its investment income to shareholders. It maintains an investment-grade rating, which, when combined with its government-subsidized borrowings through the Small Business Administration, allow it to earn huge net interest margins.
Most importantly, where one can question the allegiance of many BDCs' management teams, the fact that Main Street Capital built an asset management business inside the BDC is commendable. Main Street Capital has a growing side business managing a private BDC, and its shareholders are benefiting from it.
But for all the good, no company should ever get a free pass.I think investors should apply some skepticism to Main Street Capital's third-quarter results.
What worries me about Main Street Capital
The market has lofty expectations for Main Street Capital, which are embedded in the company's share price. It currently trades at about 1.7 times net asset value, or book value, in an industry where the average company trades at about 0.9 times book value. The table below shows where it stands relative to the next highest-valued peers, and the industry average.
Source: SEC filings, with analysis by author.
Main Street Capital is seemingly priced for perfection. If it fails to be perfect, it has a very long way to fall. Barring some catastrophic underwriting results, I don't think Main Street Capital will fall to trade like an "average" BDC. I do think there is heightened risk that it falls to match the valuations of the second- or third-highest BDCs, however, and thus lose 20%-30% of its value on any misstep.
The durability of net investment income
How could Main Street Capital slip up? Failing to earn its dividend would be a big one.
Net investment income, also known as operating income, is one way in which investors gauge a BDC's ability to pay its dividends to shareholders. Main Street Capital has historically paid its regular monthly dividends with net investment income. Semi-annual supplemental dividends have been funded by capital gains from the sale of portfolio companies.
I continue to worry about the stability and durability of Main Street Capital's net investment income. In the third quarter, Main Street Capital earned $30.6 million in net investment income, or $0.58 per share. That covered its monthly dividends, which added up to $0.545 per share. (Dividends increased in September to $0.185 per share per month, or $0.555 per quarter.)
But inside net investment income was a sizable one-time contributor to its earnings. In its press release, Main Street Capital pointed out that about $1.7 million of increased dividends it earned from portfolio companies in the third quarter were "considered to be less consistent on a recurring basis or nonrecurring." In other words, its "steady-state" dividend income would be about $1.7 million lower than its record level in the third quarter.
I think the nonrecurring dividend played a considerably larger part in Main Street Capital's third-quarter results than is implied. I note that Main Street Capital recorded a $2.76 million dividend from Travis Acquisition in the third quarter, a wildly successful investment it sold on the last day of the reporting period.
In previous periods, dividend income from Travis has rounded to zero, which serves as further evidence that this dividend income is a little peculiar.
Source: "Consolidated Schedule of Investments In and Advances to Affiliates" in Main Street Capital's filings.
Making some adjustments to its earnings results
Eliminating the Travis dividend from net investment income, I arrive at recurring net investment income of about $0.53 per weighted average share in the third quarter. That's substantially less than headline net investment income of $0.58 per share, and less than the $0.545 of dividends paid on every Main Street Capital share during the quarter.
Some people might not like the conclusion here. Admittedly, classifying income as recurring or nonrecurring is more art than science. Main Street Capital's CFO, Brent Smith, called the process "a fairly judgmental assessment" on his conference call.He added that the dividend included "cash on the balance sheet and their earnings for the quarter prior to exit."
To be fair, I can see how Main Street might have arrived at its breakdown of recurring or nonrecurring income. Given the price at which it sold Travis, it isn't all that unreasonable to assume Main Street Capital's share of its earnings tallied to about $1 million in the quarter, which would mean that only $1.7 million of the $2.7 million dividend was nonrecurring in nature, just as management indicated.
However, I'm inclined to believe that this outsize dividend was paid only because Travis was sold. Thus, I believe that from the perspective of Main Street Capital shareholders, the entirety of this dividend income should be considered nonrecurring.
All this is to say that thelast-second sale of a portfolio company on Sept. 30 may have been the saving grace for Main Street Capital's ability to earn its dividend from net investment income in the third quarter. That's not the high-quality earnings "beat" I think most investors are expecting from a company trading at the highest multiple in its industry.
10 stocks we like better than Main Street Capital When investing geniuses David and Tom Gardner have a stock tip, it can pay to listen. After all, the newsletter they have run for over a decade, Motley Fool Stock Advisor, has tripled the market.*
David and Tom just revealed what they believe are the 10 best stocks for investors to buy right now... and Main Street Capital wasn't one of them! That's right -- they think these 10 stocks are even better buys.
Click here to learn about these picks!
*Stock Advisor returns as of November 7, 2016
Jordan Wathen has no position in any stocks mentioned. The Motley Fool has no position in any of the stocks mentioned. Try any of our Foolish newsletter services free for 30 days. We Fools may not all hold the same opinions, but we all believe that considering a diverse range of insights makes us better investors. The Motley Fool has a disclosure policy.