What Would Happen If Costco Raised Its Membership Fee This Year?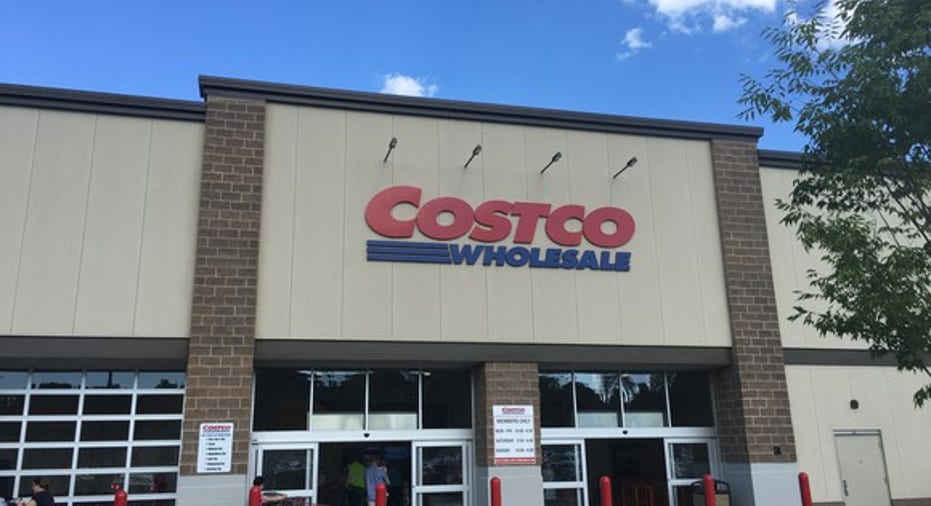 Costco (NASDAQ: COST) has not increased the price of its membership in the United States and Canada since November 2011. The warehouse club has raised its price for admission roughly every five or six years in the North American market. That means the company could be getting ready to increase the cost of its $55-a-year Gold Star and business memberships and/or its $110-a-year Executive membership, which gives give members 2% back on most purchases.
Moving prices nominally higher -- perhaps a $10 price increase on all membership tiers -- would have a major impact on the company's bottom line. Since Costco makes roughly 75% of its profits from membership fees, raising the price would create significant value for shareholders, and since it has been so long since the company has upped its price, it's hard to see a downside to the move.
Costco has not raised its membership fees in North America for more than five years. Image source: Costco.
What would a $10 increase bring in?
Costco has a very loyal user base with renewal rates coming in at 90.3% in the United States and Canada and 88% globally in the company's most recent quarter. That's in line with historical renewal rates despite the company changing its loyalty credit card in June from longtime provider American Express (NYSE: AXP) to Visa (NYSE: V).
That transition was a bit rough, but the chaos subsided quickly with little, if any, damage to the brand.
At the close of Q1 2017, Costco had 47.9 million member households across all of its membership categories, up from 47.6 at the close of the previous quarter. Those are members across the globe, as the company does not break down memberships by territory, but 592 of the 715 warehouses it ended fiscal 2016 with (83%) were in the U.S. or Canada.
That implies that roughly 83% of the chain's members shop at its North America locations. That's a raw calculation assuming similar membership bases at all clubs, but using that number, the company would have 40 million member households in the U.S. and Canada. Using that calculation, if Costco raised rates by $10 across all membership tiers in the U.S. and Canada, it would add $400 million to its annual coffers, which would be a 15% increase over the amount of membership fees it took in in the year ended Aug. 28, 2016.
Even if you assume the company would lose 5% of its North American membership base, and assume that would be evenly split between the $55 and the $110 members, it would still add $235 million in membership fees, a roughly 9% increase.
Costco needs to do this
It's hard to see why Costco would not raise its membership prices in the United States and Canada at some point this year. It may make sense to put a little more distance between the credit card change before increasing the cost of a membership, but it's a move that makes sense at some point in 2017.
If the company wants to be extra careful, it could charge new members a higher price and offer one more $55 or $110 renewal for existing members. That would lessen its immediate profits, but would likely eliminate any ill will from members.
Even if the chain were to simply raise prices, it's not likely that it will see a big drop in renewals. Costco has very loyal members and a small increase once every five years or so seems more than reasonable. This is a move that the company should make and one that it's likely to announce at some point in the coming year.
10 stocks we like better than Costco Wholesale When investing geniuses David and Tom Gardner have a stock tip, it can pay to listen. After all, the newsletter they have run for over a decade, Motley Fool Stock Advisor, has tripled the market.*
David and Tom just revealed what they believe are the 10 best stocks for investors to buy right now... and Costco Wholesale wasn't one of them! That's right -- they think these 10 stocks are even better buys.
Click here to learn about these picks!
*Stock Advisor returns as of Nov. 7, 2016
Daniel Kline has no position in any stocks mentioned. He wrote this while stuck at the airport. The Motley Fool owns shares of and recommends Costco Wholesale and Visa. The Motley Fool recommends American Express. The Motley Fool has a disclosure policy.