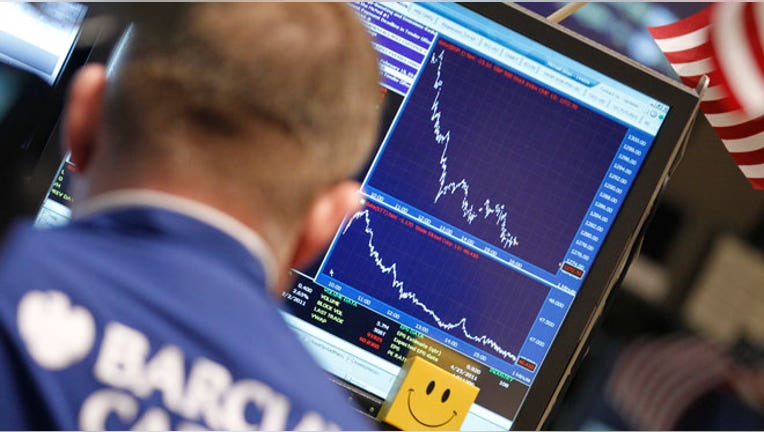 Despite the strong move Friday, nothing's really changed: The market is still trending down, with the bulls standing on the sideline.
1. A Close On Higher Volume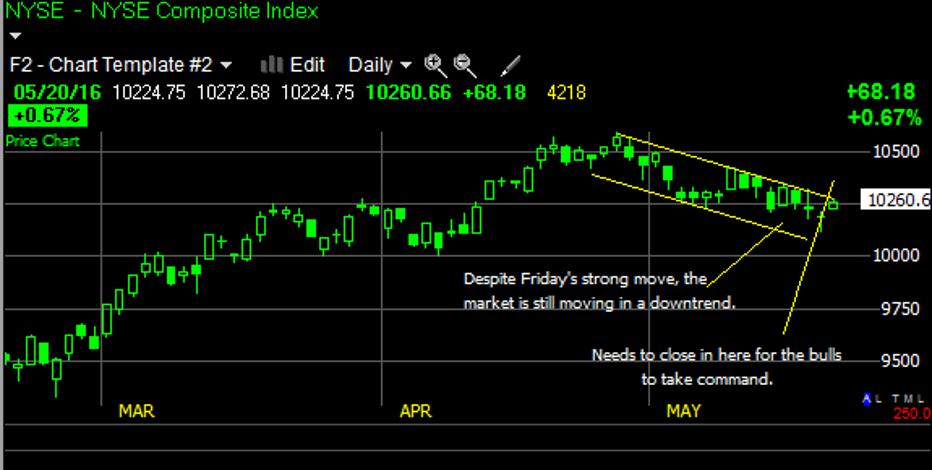 ---
What will change that? I'd like to see a close above the downtrend channel, preferably on higher volume. Until then, it's a bearish market.
2. Be Patient With Wal-Mart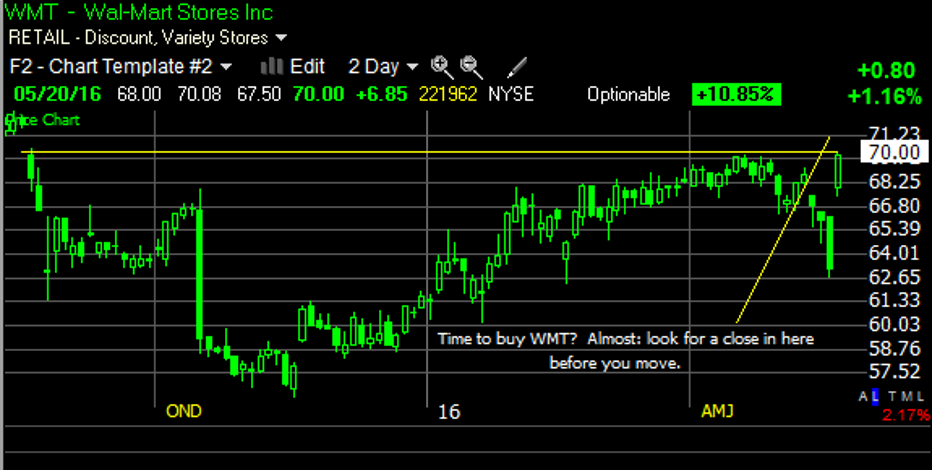 ---
The past week was a good one for Wal-Mart (NYSE:WMT), but you need to be patient. As long as it's below resistance, the "all-clear" sign hasn't been sent. When you see that resistance taken out, however, then start buying.
3. Look For A Stock Near Support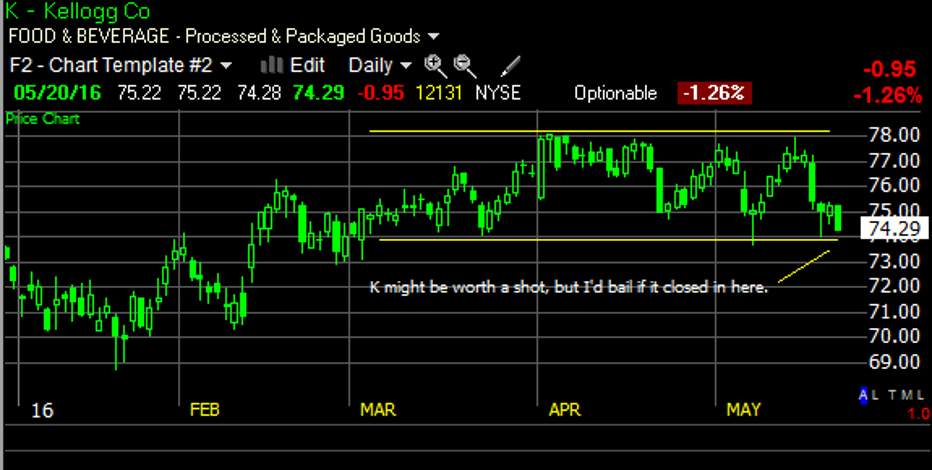 ---
If you want to bottom fish, I always recommend looking for a stock near support. If we assume Kellogg Co. (NYSE:K) is moving sideways, then it might be a good fit. But, I wouldn't give it a lot of wiggle room.
Back next week to see if my hometown of Vero Beach can go at least a few days without torrential rain.