What to Watch When Netflix Inc. Reports Earnings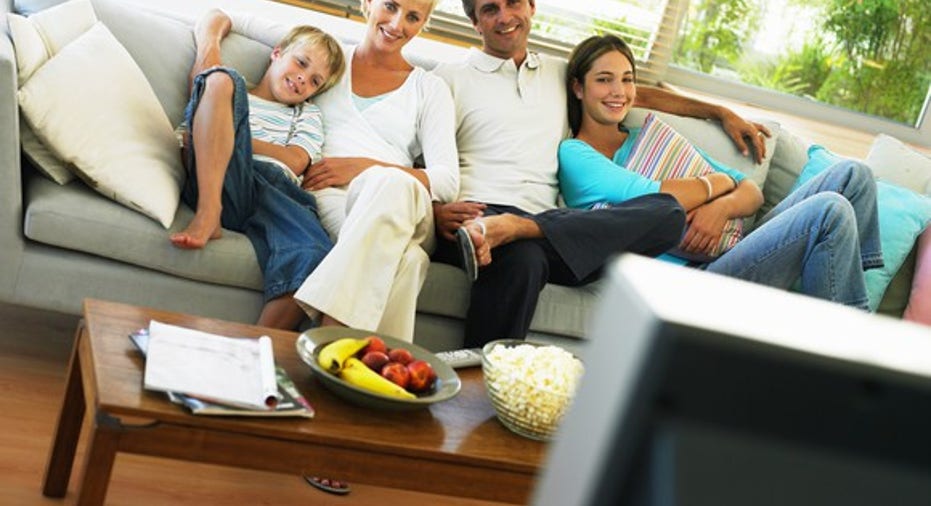 Image source: Getty Images.
The fourth quarter tends to be an important one for Netflix (NASDAQ: NFLX). It helps that TV watching spikes as the weather turns colder, which gives the company plenty of opportunities to show off its growing portfolio of original content.
The period also benefits from the millions of new internet-connected devices -- including televisions, video game consoles, and smartphones -- that get activated as part of the holiday shopping surge. The Netflix streaming app, if it isn't already pre-installed on these devices, is usually one of the first downloads that a consumer makes.
These tailwinds are the key reasons why Netflix expects to gain over 5 million new members when it posts earnings results on Wednesday, Jan. 18, for a sharp increase over the 3.6 million users it added in the prior quarter. Here's what investors need to watch for in that report beyond that headline subscriber growth figure.
The grandfathering effect
While it would represent a big jump over the prior quarter, Netflix's targeted 5.2 million member additions implies a slowdown from the prior year when the company tacked on 5.6 million subscribers. User growth is being held back by the pricing increase that management has been pushing through on the U.S. subscriber base for most of the last year. The higher prices haven't really impacted new user acquisition, but they have produced a spike in cancellations as many existing members decide that the service just isn't worth the extra monthly cost.
Netflix expects to be done migrating those users onto the new pricing plans in the fourth quarter, and so it should be the last period to suffer under the weight of unusually high cancellation rates. Looking forward, the company can turn its attention to winning back some of those former subscribers, all while benefiting from the 10% boost in average revenue per user.
International business
Shareholders can expect to see losses expand slightly in the international business even though Netflix is done launching into new territories. While that initial push is over, most of the hard work lies ahead. CEO Reed Hastings and his executive team expect to lose $75 million abroad, compared to $69 million in the prior quarter, as they pump money into content acquisition and localization initiatives.
Image source: Netflix.
Subscriber additions should also slow down year over year, since the streaming titan isn't benefiting from the initial surge of users that came from the launch of big markets like Spain, Portugal, and Italy in 2015's fourth quarter.
The international segment is its biggest growth opportunity, though, which is why executives will likely go into detail on their plans to boost market share now that they have a presence everywhere but China.
Content shout-outs
If Netflix is going to outperform its growth target on Jan. 18, it will likely be thanks to excitement around original content. Last quarter's beat was powered by the breakout popularity of Stranger Things, in addition to the launch of season 2 of Narcos.
Notable fourth-quarter releases that could get a shout-out in Hastings' upcoming shareholder letter include an original drama series, The Crown, along with a few exclusive Disney (NYSE: DIS) properties, Captain America: Civil War and The Jungle Book, that made it onto the service as part of a huge content partnership with the entertainment giant.
Investors should also get important detail on Netflix's big-picture earnings potential. International expansion kept profits to a minimum over the last few years, but executives have been promising a rebound starting now. "From 2017 onwards we expect to generate material global profits," management said in its official long-term view. As Hastings and his team issue their first forecast for the new year, shareholders will finally learn what Netflix has in mind for "material global profits."
10 stocks we like better than Netflix When investing geniuses David and Tom Gardner have a stock tip, it can pay to listen. After all, the newsletter they have run for over a decade, Motley Fool Stock Advisor, has tripled the market.*
David and Tom just revealed what they believe are the 10 best stocks for investors to buy right now... and Netflix wasn't one of them! That's right -- they think these 10 stocks are even better buys.
Click here to learn about these picks!
*Stock Advisor returns as of Nov. 7, 2016
Demitrios Kalogeropoulos owns shares of Netflix and Walt Disney. The Motley Fool owns shares of and recommends Netflix and Walt Disney. The Motley Fool has a disclosure policy.