What to Watch When ConocoPhillips Reports Earnings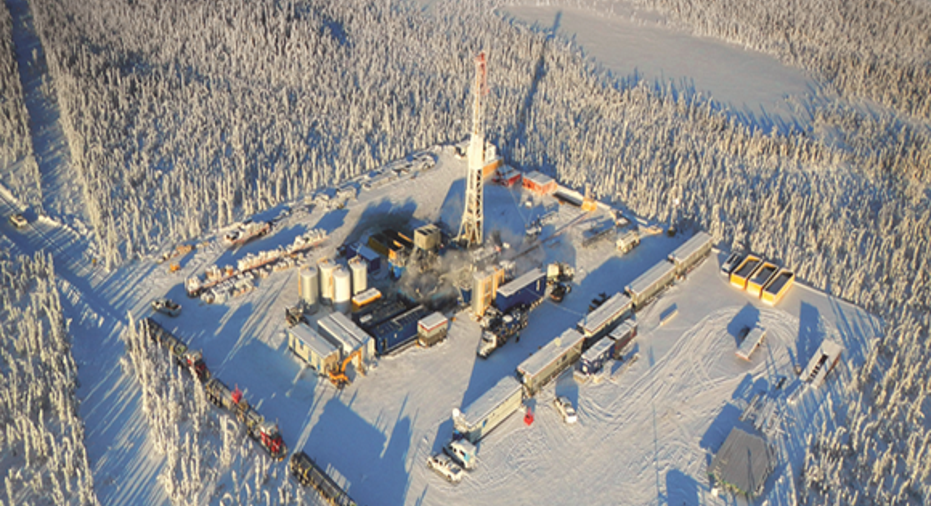 Image source: ConocoPhillips.
The deepening downturn in the energy sector is having an impact on oil companies around the globe, including behemoths like ConocoPhillips . That was made clear by the company's having to slash its dividend earlier this year -- despite it being its No. 1 priority -- to preserve capital caused by weakening oil prices. The impact of those weak prices will be on display later this week when it reports first-quarter results. Here's what to keep an eye on then.
Take a look at actual production versus guidanceGiven where oil prices were during the quarter, investors can expect earnings to be very weak. That's why they shouldn't pay much attention to financial results. Instead, they should focus on production, because that will provide more insight into how the company is doing operationally.
Last quarter, ConocoPhillips provided production guidance for both the full year and the first quarter. For the full year, it expects production to be roughly flat with last year's average of 1.525 million barrels of oil equivalent per day, or BOE/d. Meanwhile, first-quarter production forecasted to be in the range of 1.54 million BOE/d to 1.58 million BOE/d.
Given that guidance, investors will want to see if the company's actual production was in line with guidance. If it was not, check to see what caused the change. If production comes in weaker, check to see if that was due to some unplanned downtime. On the other hand, if production was stronger, see if that was due to improved well results or some other factor.
Keep an eye out for any changes to spendingAlong with its decision to reduce its dividend, ConocoPhillips also reduced its 2016 capital spending budget from $7.7 billion to $6.4 billion, which is just enough of an investment to be able to keep its production roughly flat this year. However, with the oil price weakening in the first quarter, it's possible that ConocoPhillips could make additional cuts to its capex budget, which is something to keep an eye on this quarter.
Image source: Apache Corporation.
There's also the potential for the capex budget to go higher. That's because the company and its joint venture partner,Anadarko Petroleum ,recently approved a $190 million drilling project in Alaska. The project, which is 78% owned by ConocoPhillips and 22% by Anadarko Petroleum, is expected to see work begin this year, with production expected to start flowing by the third quarter of next year. The company might approve additional near-term projects that will get oil flowing next year given the potential for even higher oil prices later this year.
Watch for any news on asset salesPrior to reducing its dividend, ConocoPhillips had been planning to sell assets to bridge the growing gap between capex and cash flow caused by weak oil prices. However, it has yet to close any meaningful asset sales due to deteriorating market conditions. That said, the company has a number of non-core assets that it had been actively marketing and therefore could have some asset sale announcements to make this quarter.
Furthermore, the company made the decision last year to start shrinking its deepwater exploration program, with plans to slowly unload those assets as well. It's a similar approach to the one taken in recent years by Apache , which sold nearly $10 billion in offshore and LNG assets in 2014 and 2015. While ConocoPhillips isn't planning to clean out its portfolio like Apache has, it is looking at a phased exit of the deepwater over the next few years. So investors should watch for any updates the company has on its plans for these assets. For example, it is a partner with Anadarko Petroleum on a number of discoveries in the Gulf of Mexico that it could decide to develop and then sell after oil recovers, or it could choose to sell those assets now and save on the capital expense and development risk.
Investor takeawayGiven where the price of oil was during the first quarter, we know that it had a very negative impact on ConocoPhillips' financial results. What we don't yet know is if those weak prices forced the company to make any changes to its 2016 plans for production, capex, and asset sales. So be sure to take a close look at those three areas this quarter.
The article What to Watch When ConocoPhillips Reports Earnings originally appeared on Fool.com.
Matt DiLallo owns shares of ConocoPhillips. The Motley Fool has no position in any of the stocks mentioned. Try any of our Foolish newsletter services free for 30 days. We Fools may not all hold the same opinions, but we all believe that considering a diverse range of insights makes us better investors. The Motley Fool has a disclosure policy.
Copyright 1995 - 2016 The Motley Fool, LLC. All rights reserved. The Motley Fool has a disclosure policy.