What to Watch in the Stock Market This Week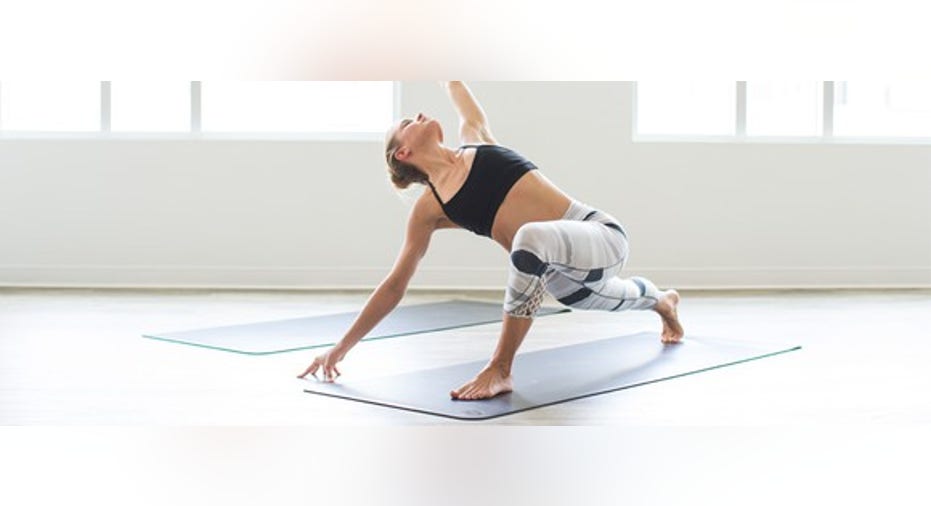 Stocks posted a mixed week last week, with the Dow Jones Industrial Average falling slightly as the S&P 500 ended basically unchanged. That result still left indexes up solidly for the year and within reach of the all-time highs they set just over 12 months ago.
For the week ahead,lululemon athletica,H&R Block , and J.M. Smucker could each make big moves following the quarterly earnings results they're slated to post over the next few trading days. Here's a look at what investors can expect from the companies.
Lululemon on Wednesday
Yoga-inspired apparel specialist Lululemon is on a roll heading into its fiscal Q1 report on Wednesday. The stock has climbed nearly 30% so far this year as the business enjoys a decent rebound. Comparable-store sales growth for the holiday quarter trounced management's guidance, weighing in at 11% for a nice improvement over the prior quarter's 9% rise. A 33% boost in e-commerce orders helped, but Lululemon also attracted significantly higher traffic at its stores. "I'm very pleased with our strong finish to the year with positive momentum across all channels," CEO Laurent Potdevin said at the time.
It's not all good operating news lately, though. Gross profit margin slipped to 50% of sales, continuing a nearly five-year decline in that key metric.
Image source: Lululemon.
However, with sales growth apparently on a consistently positive pace again, Wall Street appears to be betting on a profitability rebound. That could help push Lululemon's stock surge deeper into 2016.
H&R Block on Thursday
Investors aren't expecting much in the way of good earnings news from H&R block on Thursday. The company already warned that revenue will be flat thanks to a 5% drop in the volume of returns it prepared in the heat of tax season.
That slump represented very little improvement over the 6% decline it suffered in its fiscal fourth quarter. Executives hoped at the time to make up for the Q4 weakness in Q1, but that just didn't happen. "The volume losses are not acceptable and as CEO, I take complete responsibility for delivering stronger results," chief executive Bill Cobb said in a late-April press release.
H&R Block announced a corporate restructuring aimed at addressing its operating issues, but investors will get more details on those changes on Thursday. Cobb also said the management team was "working to fully understand" why its volumes dropped, and shareholders will be looking to hear that they made progress on that point, since it will inform any rebound plan H&R Block could put in place.
Smucker on Thursday
J.M Smucker shares are bouncing along near all-time highs as we head into its fiscal Q4 report this Thursday. The consumer products specialist is enjoying surging profits as its coffee business gets a boost from declining bean prices. That's a big reason why management recently raised its full-year earnings guidance to $5.89 per share, up from the $5.75 it had targeted just a quarter back.
Image source: J.M. Smucker.
Smucker isn't seeing particularly strong growth in its retail foods business, though. Revenue declined 5% last quarter (although profits jumped by 6% thanks to higher prices).
Management hopes to get back to growth by innovating around key themes including simple ingredients and added convenience. That process won't be quick, but in the meantime, investors are hoping to see continued profitability gains across Smucker's coffee, packaged goods, and pet food businesses.
The article What to Watch in the Stock Market This Week originally appeared on Fool.com.
Demitrios Kalogeropoulos has no position in any stocks mentioned. The Motley Fool owns shares of and recommends lululemon athletica. Try any of our Foolish newsletter services free for 30 days. We Fools may not all hold the same opinions, but we all believe that considering a diverse range of insights makes us better investors. The Motley Fool has a disclosure policy.
Copyright 1995 - 2016 The Motley Fool, LLC. All rights reserved. The Motley Fool has a disclosure policy.