What to Expect When ConocoPhillips Reports Q1 Earnings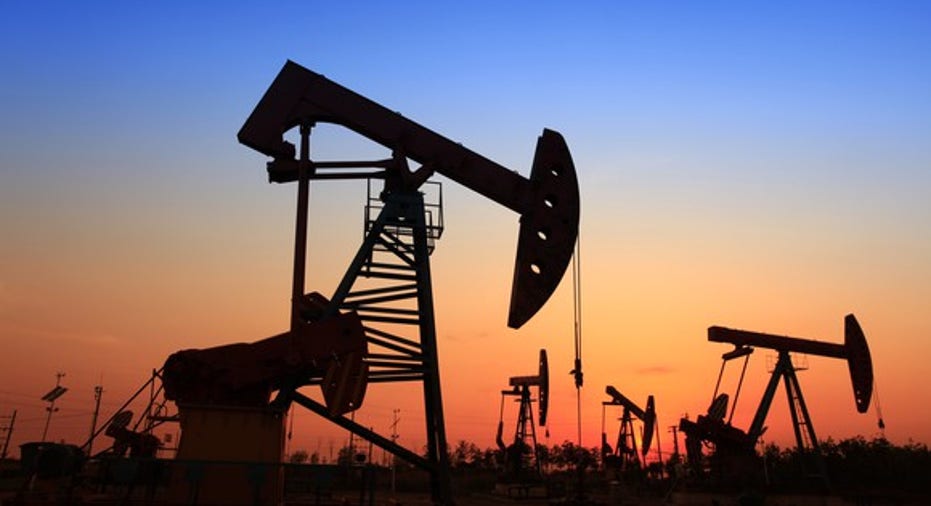 It's been a whirlwind 2017 forConocoPhillips (NYSE: COP). The oil and gas driller has been selling off assets in the last few months and streamlining its operations. You almost can't keep up with all the company's news.
Luckily for investors, we can get a full update on all these activities when the comany reports Q1 2017 earnings on May 2. Here's what to listen for in the first quarter...and what lies beyond.
Oil and gas driller ConocoPhillips is selling less-profitable assets to focus on traditional plays. Image source: Getty Images.
Sell, sell, sell
Conoco has divested some major holdings in recent months, in particular a major portion of its Canadian oil sands assets on March 29. It followed up with the sale of its dry gas field in the San Juan Basin on the Colorado/New Mexico border on April 13. These are the first major sales announced since the company unloaded three deepwater exploration blocks off the coast of Senegal in October.
These sales are part of the company's broader focus on asset disposition as it looks to improve free cash flow and reduce its debt. With these sales, Conoco is executing its overall strategy of selling its less-profitable assets. Deepwater exploration is expensive and risky, heavy crude from oil sands is more costly to extract and refine than light crude from shale, and dry gas is currently less valuable on the open market than liquid fuels like oil.
It's important to remember that we won't be seeing a huge influx of cash from these transactions in Q1; the Senegalese transaction was recorded in Q4 2016 and the more recent sales aren't anticipated to close until the second or third quarter 2017.But investors should listen for any hints about what additional assets the company might be considering selling.
Ahead of the curve
The asset sales in March and April will bring in a collective $13.3 billion in cash, along with an additional $2.7 billion of stock in oil sands specialist drillerCenovus, to which the Canadian assets were sold.
But Conoco's asset disposition plan, as announced last year, was much more modest. CEO Ryan Lance had announced plans to sell $5 billion to $8 billion in assets over the next two years.Conoco is not only way ahead of schedule, but ahead of its monetary goal as well. In April, Conoco released an update stating it expected $16 billion in asset sales in 2017, which -- including the Cenovus stock -- seems to indicate that the expected 2017 asset sales are completed, but I'll be listening for clarity on that point.
Conoco has been very clear about how it plans to divvy up the cash from the Canadian transaction ($7 billion toward debt reduction and $3 billion in additional share repurchase authorization).We'll want to learn how it plans to deploy the $2.7 billion from the San Juan Basin transaction, and also for when the planned activities will occur. Whether management opts for additional debt relief, additional share repurchases, or something else (perhaps a special dividend or additional capital expenditures?), it will give insight into the company's priorities moving forward.
Cash is king
The last thing I'll be watching for is simple: profitability. Conoco is undertaking these major portfolio adjustments with an eye toward boosting free cash flow. It has boasted that once these asset sales are completed, its average cost of supply will drop from $40 per barrel to $35 per barrel, which should improve profitability and lead to improved cash flows.
With oil prices above $50 a barrel for much of Q1, the earnings report will give investors a chance to see if cash flow positivity was achieved, or even if ConocoPhillips is able to report a profit. If so, then the company is looking good moving forward, as the changes to its portfolio will affect these metrics in a positive direction. If the company is still cash flow-negative and unprofitable, on the other hand, that would be a red flag.
ConocoPhillips has been cash flow-neutral with oil prices between $45 and $50 per barrel. In fact, management projected $6.5 billion in operating cash flow for 2017 with oil at $50 per barrel. So if the company isn't cash flow-positive with prices above that mark -- absent some sort of one-time issue -- that would signal that management's projections aren't coming to fruition, which should be very concerning to shareholders.
Investor takeaway
ConocoPhillips has been moving quickly to execute its plans for transforming the company. But we still only get financial updates once per quarter. With so much change going on at ConocoPhillips, pay close attention to management's plans for the cash from its asset sales, and the timeline for those plans. Also, look closely at the company's performance in Q1 -- particularly its profitability and cash flow -- to make sure that its actual results are matching up with management's expectations.
This is going to be a critical year for ConocoPhillips, and energy investors will want to pay very close attention to how it's going.
10 stocks we like better than ConocoPhillipsWhen investing geniuses David and Tom Gardner have a stock tip, it can pay to listen. After all, the newsletter they have run for over a decade, Motley Fool Stock Advisor, has tripled the market.*
David and Tom just revealed what they believe are the 10 best stocks for investors to buy right now... and ConocoPhillips wasn't one of them! That's right -- they think these 10 stocks are even better buys.
Click here to learn about these picks!
*Stock Advisor returns as of April 3, 2017
John Bromels has no position in any stocks mentioned. The Motley Fool has no position in any of the stocks mentioned. The Motley Fool has a disclosure policy.