What Is Chipotle Mexican Grill Stock Really Worth?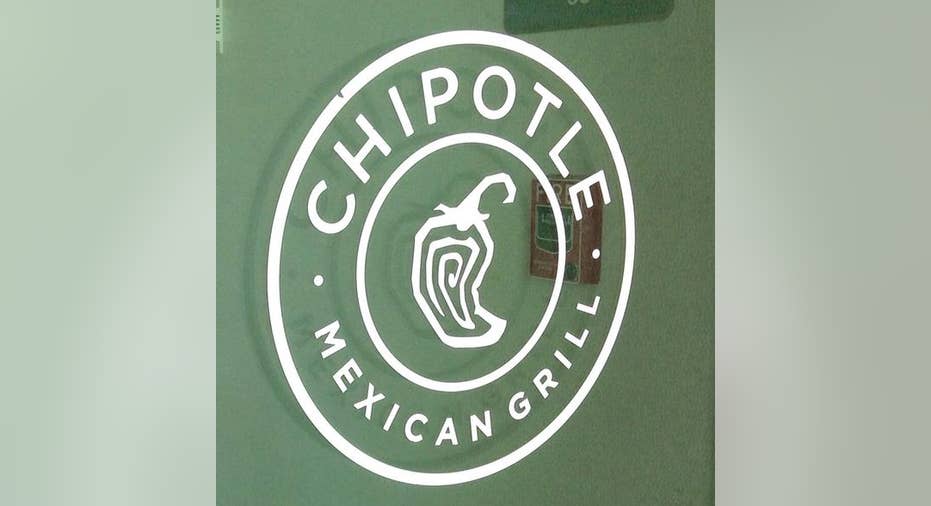 Would Warren Buffett buy Chipotle shares today? That's a good question, and it's one I won't pretend to have an answer to.
I know this, though: Buffett suggests buying wonderful companies at a fair price. While news as serious as an E. coli breakout shouldn't be ignored, I think we're now getting both -- a wonderful company and a fair price.
So let's put everything into perspective and take a back-of-the-envelope stab at what shares could be worth in the years ahead, when Chipotle's turbulent 2015 subsides.
A big bump in the road todayLet's not forget that Chipotle has its work cut out for it. E. coli is a potentially life-threatening illness, with 90 deaths attributed to it annually in the United States.
And the company just went on record slashing its next quarter's earnings guidance to between $2.45 and $2.85 per share, well below analysts' estimates of $4.06. The company also expects a same-store-sales drop of 8% to 11%, which is nearly unheard of for Chipotle.
But will Chipotle tweak its overall growth strategy because of the still-expanding E. coli breakout? That's the single question potential Chipotle buyers should ask themselves before pulling the buy trigger. If the answer is "no," then it seems like an opportune time to jump in.
Here's why that one question matters: While same-store sales have an overwhelming impact on revenue in the near term, additional restaurants amplify revenue growth over longer periods as the store base grows. As Iexplained in another article, continuing to add restaurants is a smart investment that adds shareholder value.
Keep in mind that Chipotle has been growing units at a rapid double-digit pace, too, and management generally guides for 10%-plus unit growth, including 12% growth in 2016. Chipotle can bear a near-term slide in same-store-sales and still generate cash flow, since each restaurant dishes out an enviable amount of profit.
In fact, Chipotle restaurants average $250,000 in profits every year, whereas McDonald's , well known for its high restaurant-level profitability, generates $131,000 per restaurant. Add in the fact that Chipotle has $604 million in its coffers as of the most recent quarter, and it's hard to imagine that the company will change course because of current financial pressures.
If the company's growth strategy is unchanged, it's feasible to think that things will be back to business as usual eventually.
Shares could (more than) doublePrice-to-earnings is a reliable way to value Chipotle shares, since the company has been consistently profitable and has a simple business model, whereby accounting chicanery (read: unreliable reported net income) is negligible. In other words, it has two common requirements for using P/E to value stocks.
But there are a few assumptions to consider before running the numbers:
Long-term earnings growth has averaged 26% annually over the past five years. Consensus growth estimates for the coming year are 20%, pre-E. coli news. The latter is more relevant for our calculations, with quarterly earnings already taking a hit.
Chipotle's P/E has averaged 33 over the past five years, which is roughly where shares trade today after nosediving. If Chipotle's operations will return to normal, then 33 times earnings is a conservative north star to price shares.
The company's earnings per share over the past year are $16.76.
Putting it all together, if earnings grow 20% annually for five years and shares trade at 33 times earnings, then Chipotle stock could increase to $1,141 -- more than double the current price. If P/E levels return to the mid-40s, then there is significantly more upside.
Of course, I'd be remiss to just be a Chipotle bull. Shares could very well skid even further as more details emerge on the outbreak. In fact, seven additional cases were linked to Chipotle just last week. An expanding breakout or surprising quarterly results could sabotage buyers jumping in today.
Wrapping it upMake no mistake: Chipotle has a tough road ahead. The extent of the E. coli outbreak is unknown, and picking the perfect time to buy shares is a fool's errand.
But looking at a longer time horizon, Chipotle-related E. coli news will probably be pushed to Page 6 -- at best. Then the fog may lift on Chipotle shares and set patient investors up for some nice gains.
Just brace yourself for a bumpy ride in between.
The article What Is Chipotle Mexican Grill Stock Really Worth? originally appeared on Fool.com.
Nathan Hamilton owns shares of Chipotle Mexican Grill. The Motley Fool owns shares of and recommends Chipotle Mexican Grill. Try any of our Foolish newsletter services free for 30 days. We Fools may not all hold the same opinions, but we all believe that considering a diverse range of insights makes us better investors. The Motley Fool has a disclosure policy.
Copyright 1995 - 2015 The Motley Fool, LLC. All rights reserved. The Motley Fool has a disclosure policy.