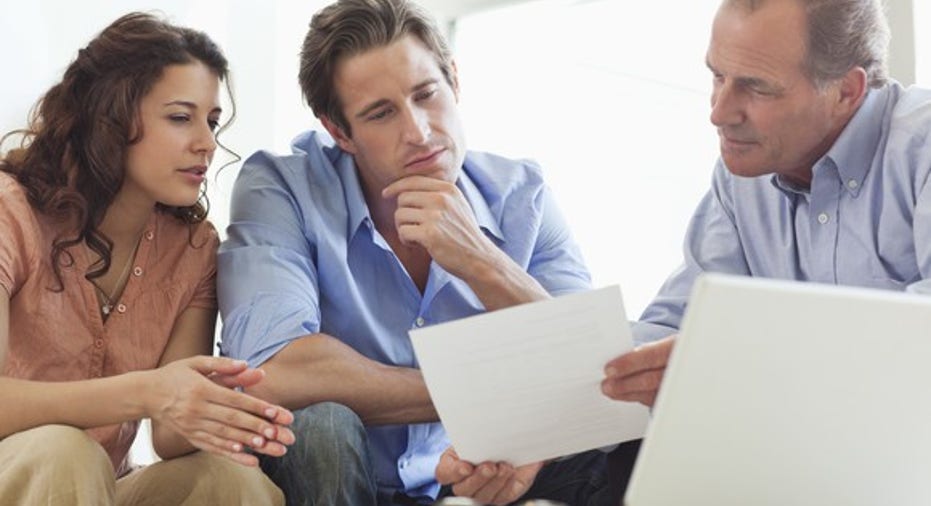 Image Source: Getty Images.
A prospectus is a legal document that describes a security to potential investors. Required by the SEC, a prospectus contains facts about the company (or fund), its finances, management, and other information that could help investors make an informed decision.
Prospectus for a stock or bond
Stocks and bonds issue a prospectus containing relevant information for investors. A preliminary prospectus is provided before the securities are issued, and it's intended to give details about the company and the proposed sales transaction. A final prospectus is issued when the offering has been finalized and the securities can be offered for sale to investors.
The final prospectus generally begins with a summary of the company's business model and objectives, the number and classes of shares being offered, and company financial data. It also includes a thorough discussion of risk factors, how the proceeds will be used, dividend policies, and other relevant information. In a nutshell, the idea behind the final prospectus is to give all of the information a prospective investor would need in order to make an informed decision about whether or not to invest.
If you're interested in looking over a stock's final prospectus to get an idea of the information it contains, here's Google's (now Alphabet) final prospectus from its IPO in 2004.
Prospectus for mutual funds and ETFs
A mutual fund's prospectus contains information about the fund's objectives, investment strategies, risks, performance, distribution policy, management, and expenses. Mutual funds are required to provide a copy of the prospectus to investors after they purchase shares, but it's a good idea to read the prospectus (which is usually readily available online) before making an investment. After all, what good is evaluating the risks of an investment after you've already bought it?
In general, a summary prospectus is sufficient for the majority of investors. This document is typically just a few pages long and contains the key information about the fund. The other type of prospectus is the statutory prospectus, which is a much longer and more comprehensive document. This includes extremely detailed information about the fund, most of which is not too important for retail investors. However, it generally has a summary on the first few pages. Mutual fund companies may provide either type of prospectus on their website.
How to use a prospectus
Basically, you can use a prospectus to evaluate whether or not an investment makes sense for you based on your goals, risk tolerance, and asset allocation strategy. While few investors actually read a stock or fund's prospectus from cover to cover, the summary information and discussion of risks can be instrumental in making wise choices for your portfolio.
This article is part of The Motley Fool's Knowledge Center, which was created based on the collected wisdom of a fantastic community of investors. We'd love to hear your questions, thoughts, and opinions on the Knowledge Center in general or this page in particular. Your input will help us help the world invest, better! Email us atknowledgecenter@fool.com. Thanks -- and Fool on!
The article What Is a Prospectus? originally appeared on Fool.com.
Suzanne Frey, an executive at Alphabet, is a member of The Motley Fool's board of directors. the_motley_fool has no position in any stocks mentioned. The Motley Fool owns shares of and recommends Alphabet (A shares) and Alphabet (C shares). Try any of our Foolish newsletter services free for 30 days. We Fools may not all hold the same opinions, but we all believe that considering a diverse range of insights makes us better investors. The Motley Fool has a disclosure policy.
Copyright 1995 - 2016 The Motley Fool, LLC. All rights reserved. The Motley Fool has a disclosure policy.