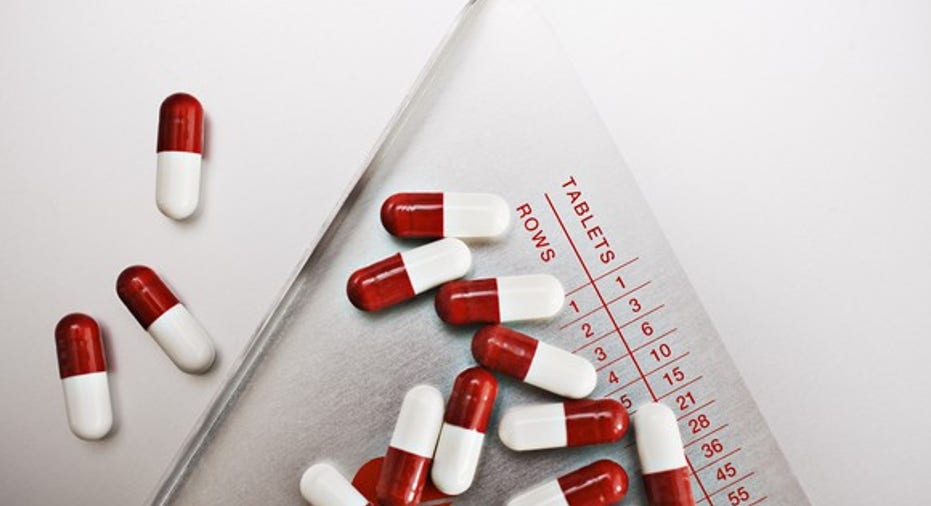 It's in the best interest of both pharmaceutical companies and patients to bring new drugs to the market as quickly as possible, which is why the Prescription Drug User Fee Act, or PDUFA, was established. Originally passed in 1992, PDUFA authorizes the FDA to collect fees from drug manufacturers to fund the drug approval process. PDUFA dates are deadlines by which the FDA must review new drug applications. The Prescription Drug User Fee Act typically calls for a period of 10 months to review such applications, though drugs that are deemed priority have a review period of six months.
IMAGE SOURCE: GETTY IMAGES.
Why PDUFA was established
There was a time when the drug approval process was even more drawn-out than it is today. Prior to PDUFA, pharmaceutical companies had to wait even longer to bring new drugs to the market, and for every month of delays, drug manufacturers stood to lose millions. The FDA, meanwhile, needed additional manpower to expedite the approval process but was lacking the funds to expand its staff. PDUFA was introduced to remediate this problem. Once passed, the FDA could begin collecting fees from applicants with the understanding that said fees would be used to speed up the drug review process. The FDA also agreed to commit to certain target dates as part of the process.
PDUFA dates
Under PDUFA, the FDA is usually given 10 months to review a new drug application. However, if a drug is designated for priority review, the FDA is given six months to review that drug.
Only a select number of drugs are deemed eligible for priority review. Typically, those given priority represent significant medical breakthroughs or offer treatment where few or no other options exist. Priority review is often granted to drugs that aim to treat serious medical conditions, though drugs that treat less serious conditions are also eligible for priority review if they meet the aforementioned criteria. Review deadlines begin on the date that a new drug application is accepted by the FDA.
Though the FDA generally tries to adhere to PDUFA dates, they aren't set in stone, and it's not unheard of for the FDA to extend a PDUFA date. This generally happens when the FDA needs more time to complete the review process because of a major amendment in a new drug application.
Announcing PDUFA dates
The FDA, as a matter of policy, does not publish an official list of PDUFA dates. However, many drug companies choose to release their PDUFA dates in the hopes that doing so will lead to an increase in their stock prices. If a company gets FDA approval on a breakthrough drug, its stock price is likely to climb as a result. Similarly, stock prices might also rise in anticipation of FDA approval. Knowing that a PDUFA date is imminent can give investors an edge and help them time their upcoming stock purchases.
This article is part of The Motley Fool's Knowledge Center, which was created based on the collected wisdom of a fantastic community of investors. We'd love to hear your questions, thoughts, and opinions on the Knowledge Center in general or this page in particular. Your input will help us help the world invest, better! Email us at knowledgecenter@fool.com. Thanks -- and Fool on!
The article What Is a PDUFA Date? originally appeared on Fool.com.
Try any of our Foolish newsletter services free for 30 days. We Fools may not all hold the same opinions, but we all believe that considering a diverse range of insights makes us better investors. The Motley Fool has a disclosure policy.
Copyright 1995 - 2016 The Motley Fool, LLC. All rights reserved. The Motley Fool has a disclosure policy.