What Is a Dividend Aristocrat?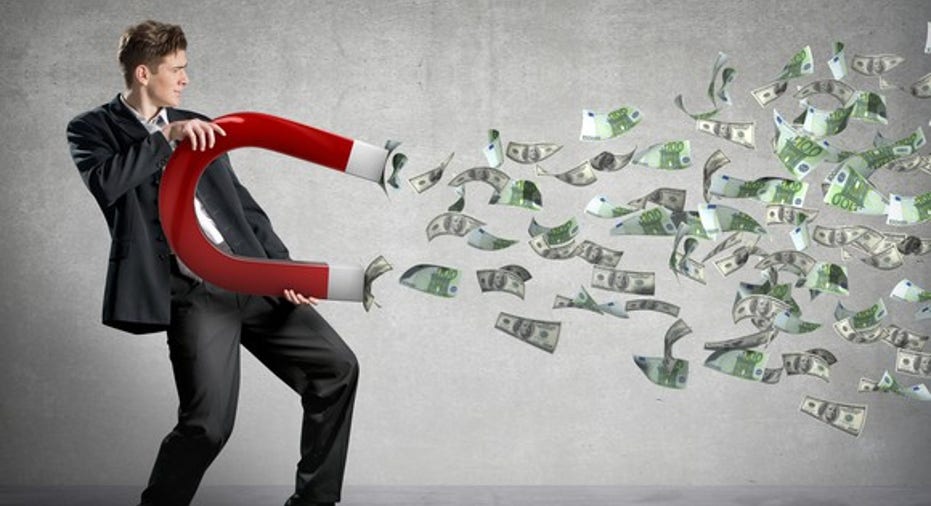 Image source: Getty Images
To be a Dividend Aristocrat, a stock must be a member of the S&P 500 index and have increased its annual dividend payment for at least the last 25 consecutive years. While known primarily for their dividend growth, the Dividend Aristocrats have also consistently outperformed the S&P 500 in total returns, beating the index in each of the last one-, three-, five-, and 10-year periods. There are 50 companies on this year's list of Dividend Aristocrats.
25 years and counting: Facts about this year's Dividend Aristocrats
The first list of Dividend Aristocrats was published in 1989. There were 26 companies on that inaugural list, of which seven remain. The Coca-Cola Company , Johnson & Johnson , and Proctor and Gamble are among the more notable of those seven. Those three companies have increased their dividend for 54, 53, and 60 consecutive years.
The list peaked in 2001, with 64 companies qualifying as Dividend Aristocrats.
The longest dividend growth streak of any Dividend Aristocrat is the 61 consecutive years of dividend increases from American States Water . The company is a California-based water utility that also provides water to military bases on 50-year contracts. The company is incredibly stable and has been for a very long time.
The number of companies on the list tends to coincide with historically significant bear markets. For example, the initial list of just 26 companies was published 25 years following the down years in 1973-1974. That tough economy very likely forced many companies to freeze or drop their dividends, disqualifying them from the original list 25 years later. Likewise, the list peaked in 2001 at 64 and again at 60 in 2008. The recessions that immediately followed those peaks once again forced numerous Dividend Aristocrats off the list.
This year's list of Dividend Aristocrats is primarily composed of companies in the consumer staple (26%), industrial (16%), and healthcare (14%) sectors. Financial and consumer discretionary companies also represent more than 10% each on the list. Telecoms, utilities, and information technology companies are the least represented, each accounting for about 2% of the list.
Dividend Aristocrats are more than just a growing dividend
Not just any company is capable of increasing its dividend for 25-plus years. The sustained success required is, almost by definition, next to impossible. Only 10% of the S&P 500 qualify today, after all. To achieve such a feat, a company must be consistent and resilient and have strong competitive advantages and excellent capital allocation. That combination of factors leads to strong fundamental performance first. The dividend strength is a reflection of those fundamentals, not the other way around.
It should come as no surprise then that among the company's on the S&P 500, the Dividend Aristocrats are among the best in more ways than just their dividends. The average return on assets among Dividend Aristocrats is 8.4% as of year-end 2015, 65% higher than the broader average on the S&P 500. Nineteen of the 50 Dividend Aristocrats have the largest market cap in their industries and 37 place in the top three. In terms of stock price performance, the Dividend Aristocrats have outperformed the S&P 500 on a total return basis, which includes reinvested dividends, over the past year, three years, five years, and 10 years.
| Index, Total Returns | 1-Year Annualized Total Returns | 3-Year Annualized Total Returns | 5-Year Annualized Total Returns | 10-Year Annualized Total Returns |
| --- | --- | --- | --- | --- |
| Dividend Aristocrats | 8.17% | 13.14% | 14.49% | 10.56% |
| S&P 500 | 1.72% | 11.06% | 11.67% | 7.41% |
In terms of individual stocks, the top-performing Dividend Aristocrat in 2015 was Hormel Foods Corp. , which produced a total return of 54% for the year. McDonald's Corp. was the runner-up with a total return of 30%. The S&P 500's total return was 1.19% in 2015.
This article is part of The Motley Fool's Knowledge Center, which was created based on the collected wisdom of a fantastic community of investors. We'd love to hear your questions, thoughts, and opinions on the Knowledge Center in general or this page in particular. Your input will help us help the world invest, better! Email us at knowledgecenter@fool.com. Thanks -- and Fool on!
The article What Is a Dividend Aristocrat? originally appeared on Fool.com.
Jay Jenkins has no position in any stocks mentioned. The Motley Fool owns shares of and recommends Coca-Cola and Johnson & Johnson. The Motley Fool recommends Procter & Gamble. Try any of our Foolish newsletter services free for 30 days. We Fools may not all hold the same opinions, but we all believe that considering a diverse range of insights makes us better investors. The Motley Fool has a disclosure policy.
Copyright 1995 - 2016 The Motley Fool, LLC. All rights reserved. The Motley Fool has a disclosure policy.