What Investors Might Have Missed in the Stock Market This Week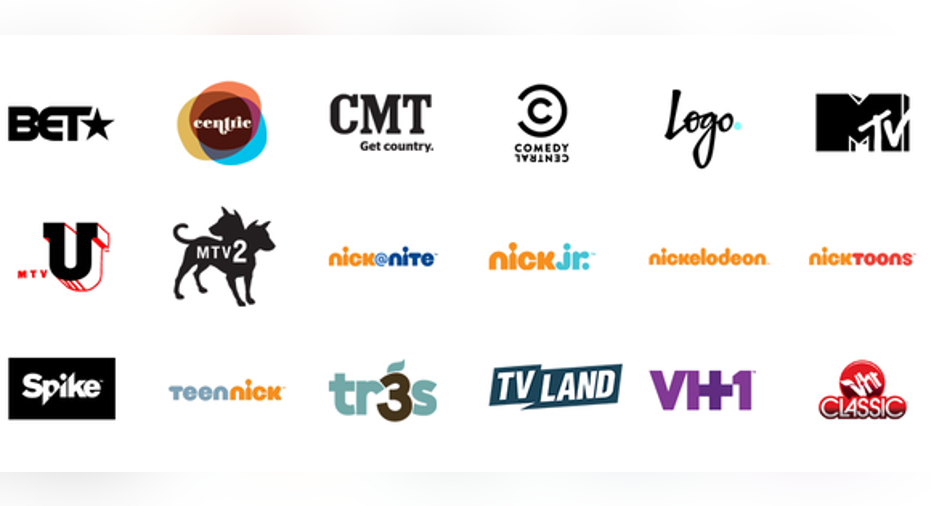 As earnings season kicks into high gear, the markets managed to move higher for the week despite tumbling slightly lower over the past couple of days. The Dow Jones Industrial Average and S&P 500 both notched gains of 0.59%.
In terms of economic data out this week, home resales rebounded in March signaling increasing demand in the housing market. Sales moved 5.1% to a 5.33 million seasonally adjusted annual rate, or SAAR, according to the National Association of Realtors on Wednesday. Further, the sales pace over the first quarter was a 4.8% improvement compared to the same period in 2015. Also moving higher this week was the price of oil as the global oil benchmark, Brent crude, ended Friday's session up 1.3% to $45.11 per barrel, notching its third week of gains.
With those details out of the way, here are three companies making big moves this week.
NFLX Price data by YCharts
Must see TV One of the biggest movers in the S&P 500 this week was Viacom , which announced it had finally agreed to a multiyear contract renewal with DISH Network. The media company had previously let it be known that the negotiations with DISH Network weren't going so well, and DISH noted that Viacom was asking for far too much with its dollar increases.
IMAGE SOURCE: VIACOM.
That all came to a close Thursday when DISH Chairman and CEO Charlie Ergen announced a deal had been reached. Ergen noted the agreement extends a nearly 20 year relationship, and said, "We appreciate Viacom's willingness to continue with us on our journey as we work to deliver the best, most innovative television services available."
Ultimately, this is a sigh of relief for investors who were preparing to head into Viacom's fiscal second-quarter earnings call next week without a deal in place. Now with the deal done, investors will hope for further details about the financial terms during the conference call.
Solid first quarter Speaking of conference calls, satisfied investors helped send shares of Tile Shop Holdings up 12% on Tuesday after the company posted a stronger-than-anticipated first-quarter result. Looking at the top line, revenue increased 16% during the first quarter, compared to the prior year, to $84.7 million, above estimates that called for $80 million.
Further, thanks in part to increasing gross margins, Tile Shop's adjusted net income checked in at $7.2 million, up substantially from last year's $4 million during the first quarter. That equates to a diluted per share earnings of $0.14, again ahead of analysts' estimates calling for $0.11 per share.
"Our continued efforts against our key initiatives concluded with another quarter of very strong results and significant momentum for our business," CEO Chris Homeister said in a press release.
Last but not least, management increased guidance for the full year. Tile Shop now expects revenue to check in between $320 million and $329 million, up from the previous guidance of $312 million to $325 million, and comparable-store sales growth to be in the mid- to high single digits.
Roller-coasterride Looking at the grand scheme of things, Netflix remains a huge winner, but shares fell midweek after the company posted guidance that disappointed some investors. Netflix has been, and will likely continue to be, pretty unpredictable in terms of its stock price.
Ultimately, the first quarter wasn't a bad one, with Netflix's net additions reaching a record 6.74 million, beyond the previous record mark of 5.59 million during the fourth quarter of 2015, and better than the previous year's 4.88 million.
Revenue rose 18% year-over-year in the U.S. and international revenue jumped 57%. However, operating income checked in at $49 million compared to $97 million during last year's first-quarter as the company continues to invest in original content and international markets.
The sell-off is likely due to the company's second-quarter projections, when it expects just 2.5 million total new subscribers, which would be the slowest quarterly growth pace since 2014. Despite the midweek sell-off, Netflix's long-term investing thesis remains intact.
The article What Investors Might Have Missed in the Stock Market This Week originally appeared on Fool.com.
Daniel Miller has no position in any stocks mentioned. The Motley Fool owns shares of and recommends Netflix and Tile Shop Holdings. Try any of our Foolish newsletter services free for 30 days. We Fools may not all hold the same opinions, but we all believe that considering a diverse range of insights makes us better investors. The Motley Fool has a disclosure policy.
Copyright 1995 - 2016 The Motley Fool, LLC. All rights reserved. The Motley Fool has a disclosure policy.