What Investors Might Have Missed in the Markets This Week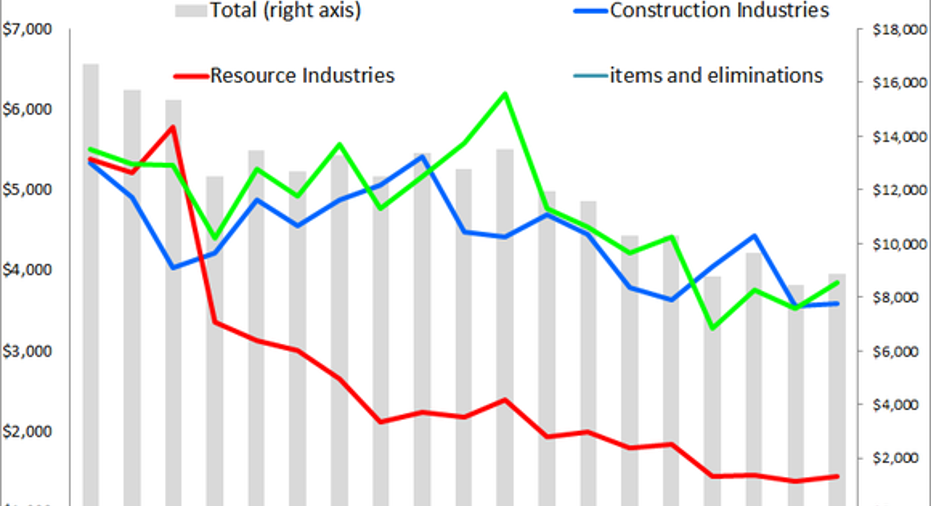 Image source: Getty Images.
The markets managed to hold onto weekly gains on Friday despite a weaker-than-anticipated gross domestic product (GDP) figure. The U.S. economy slowed a bit during the fourth quarter with a seasonally adjusted annual rate of 1.9%, the Commerce Department reported Friday. That result was lower than the 2.2% consensus estimates of economists polled by The Wall Street Journal, and well below last year's fourth-quarter result of 3.5%.
While President Donald Trump has touted his goal of 4% GDP growth, the Congressional Budget Office's projection of 2.3% growth in 2017 and 1.9% in 2018 seem more in line with reality. Oh, and you might have heard that the Dow Jones Industrial Average closed above 20,000 for the first time in history this week.
With that news aside, here are some companies making big headlines or big moves in the markets this week.
One lucky cat
Shares of Arctic Cat (NASDAQ: ACAT) soared more than 46% this week after announcing it had signed a definitive merger agreement to be acquired by Textron Inc. (NYSE: TXT). The transaction is valued at roughly $247 million, plus the assumption of existing debt. Textron will purchase all outstanding shares of Arctic Cat at $18.50 per share, which was a 40% premium to the closing price of Arctic Cat on January 20, 2017.
"Arctic Cat's board believes that Textron's offer delivers compelling and immediate value to our shareholders," said Christopher Metz, Arctic Cat's president and chief executive officer, in a press release. "This transaction presents increased opportunities for the business to leverage our combined scale, accelerate growth and enhance product innovation in ways that will benefit our customers, dealers and employees."
Arctic Cat, which primarily designs and manufactures snowmobiles, will be an interesting addition for Textron. The latter makes a wide range of products, including anything from business jets and military helicopters to recreational golf vehicles, to name a few. But increased scale and cost synergies could definitely help Arctic Cat's business return to profitability.
During the second quarter, Arctic Cat reported a net loss of $12.8 million, but noted that it should post stronger financial results during the second half of its fiscal year. But after a 46% jump in the company's stock price, don't be surprised if some investors take the quick gains and get out.
A not-so-lucky cat
While Arctic Cat had a great week, Caterpillar (NYSE: CAT) had a less-than-stellar few days after reporting fourth-quarter results and pulling back 2017 full-year guidance. Sales and revenues during the fourth-quarter hit $9.57 billion, down from last year's $11.03 billion. For the full-year, Caterpillar's top line was 18% lower compared to the prior year. As you can see in the graph below, declining top-line revenue has been a consistent trend for Caterpillar.
Information source: Caterpillar quarterly presentations. Chart by author.
In terms of the bottom line, Caterpillar turned in a $2.00 per-share loss. However, when adjusted for one-time items, its adjusted profit per share managed to hit $0.83 during the fourth quarter, which was well ahead of analyst estimates calling for $0.66 per share.
The bad news is that management had to dial back guidance, yet again. It's now guiding for about $500 million less on its top-line for the full year, and for adjusted profit per share to check in around $2.90 per share, down from prior guidance of $3.25 per share.
Sears could use nine lives
It seems like Sears Holdings (NASDAQ: SHLD) has been on its death bed for some time now, and it tumbled another 20% this week setting new lows since Sears and Kmart merged roughly a decade ago. The issue facing investors this week appeared to be Sears' liquidity. Credit-rating agency Fitch Ratings kept its speculative CC rating on the company, which suggests that a debt default is increasingly likely.
At the end of its most recent quarter, Sears had roughly $4.5 billion in debt and is expected to burn through $1.6 billion in cash during fiscal 2016. Sadly for investors, Sears is expected to burn through an even more brutal $1.8 billion in cash during 2017
It's difficult to imagine what investors see in Sears. The growth story imploded years ago and revenues continue to plummet. During the third quarter, its revenue declined $721 million, to $5 billion.
10 stocks we like better than Caterpillar When investing geniuses David and Tom Gardner have a stock tip, it can pay to listen. After all, the newsletter they have run for over a decade, Motley Fool Stock Advisor, has tripled the market.*
David and Tom just revealed what they believe are the 10 best stocks for investors to buy right now... and Caterpillar wasn't one of them! That's right -- they think these 10 stocks are even better buys.
Click here to learn about these picks!
*Stock Advisor returns as of January 4, 2017
Daniel Miller has no position in any stocks mentioned. The Motley Fool has no position in any of the stocks mentioned. The Motley Fool has a disclosure policy.