What If Apple Joined the Dow?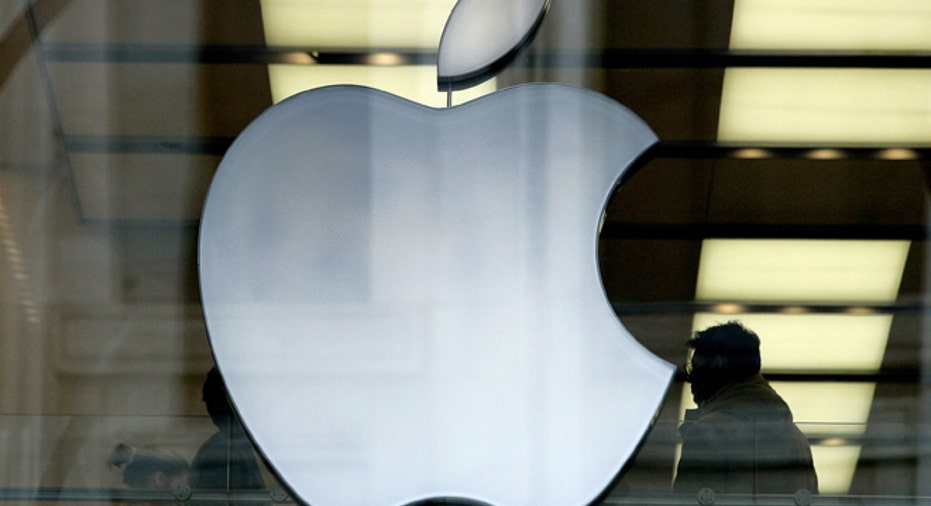 Over the years there's been ample speculation about Apple (NASDAQ:AAPL), now the   world's most valuable company, joining the exclusive 30-member Dow Jones Industrial Average.
After all, few companies exemplify the blue-chip nature of this benchmark index as well as the iconic iPhone and iPad maker.
However, the impact of adding Apple -- in its current form -- to the Dow would be dramatic.
If Apple had joined the blue chips just as of January 1, the Dow would have already hurtled over the 14000 threshold and investors would be bracing for it to breakthrough its all-time highs.
According to Nicholas Colas, chief market strategist at ConvergEx, by swapping in Apple for red-hot Bank of America (NYSE:BAC) (up 43% on the year so far), the index would have ended Wednesday's session at 14006, instead of struggling to keep its head above 13000.
That's not just because Apple's shares have been on a torrent pace since releasing results last month that knocked Wall Street's socks off.
It's largely due to the fact that the Dow, unlike most other major indexes, is a price-weighted average, meaning more lucrative shares like Apple ($513) have a bigger impact on the overall index than smaller ones like BofA ($7.95).
So if Apple was invited into the Dow, it would have an approximate weighting of 25%. Colas came to this figure because Apple's stock is priced 2.5 times as much as IBM (NYSE:IBM), which has a 10% weighting.
While each percentage increase in IBM's stock has added 16 points to the Dow, every Apple percentage rise would have been worth 40 points. Therefore, Apple's 26.7% year-to-date surge would translate to a 1,068-point boost to the index's 2012 totals.
But this fun experiment underscores precisely why Apple still isn't a member of this exclusive club: its stock price is too high, meaning it would have far too much sway over this price-weighted index.
"You can't add something that anchors the index. It needs to be an average. That's the anomaly of the Dow," said Colas.
While a case can be made in favor of the Dow's recent flirtations with the 13000 level, it would be harder to sell most investors on Dow 14000 just yet, especially given the troubles in Europe and jitters about a conflict with Iran.
"As exciting as crossing 14000 would be, it is fair to say that such a measurement would be an artifice and unrepresentative of the underlying fundamentals of the U.S. capital markets," Colas wrote in a note.
Apple isn't alone among the largest U.S. companies not listed on the Dow as Google (NASDAQ:GOOG), which trades north of $600 a share, is also absent, presumably due to its high share price.
As Apple continues to shatter records, it seems there will be more calls for it to join the Dow.
Colas said for that to happen, Apple would need to sign off on a stock split that would lower the share price by expanding the number of shares each stockholder owns. In Apple's case, that would likely entail a 10-for-one split to bring the stock to a more Dow-like $50.
Until that happens, it seems clear Apple shouldn't wait by the mailbox for an invitation to the Dow.