What Happened to Marijuana Stocks in 2016?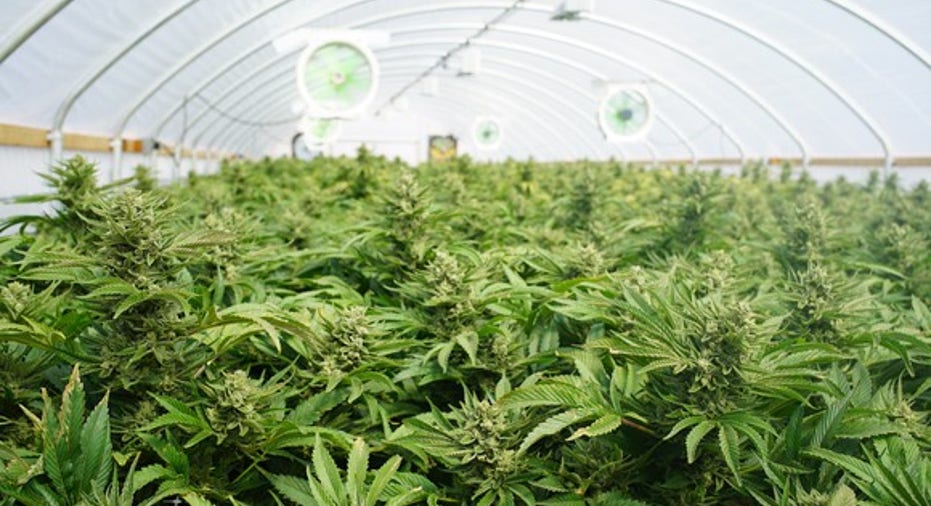 It's been an eventful year for marijuana stocks, with activity led by GW Pharmaceuticals' (NASDAQ: GWPH) and Corbus Pharmaceuticals' (NASDAQ: CRBP) clinical trial data releases and Insys Therapeutics' (NASDAQ: INSY) approval of its first cannabinoid product, Syndros.
Let's take a look back and see what the future holds for marijuana stocks.
Image source: Getty Images.
Last resort epilepsy
There's plenty of empirical evidence from medical marijuana and homemade extracts that cannabidiol (CBD), a compound found in marijuana, can help patients with epilepsy. But GW Pharmaceuticals took the more scientifically rigorous route of running placebo-controlled clinical trials in the hopes of gaining Food and Drug Administration approval for its CBD drug,Epidiolex.
Given the stigma associated with a marijuana-derived drug, GW Pharmaceuticals took the smart route, investigating the use of Epidiolex in children with epilepsy who aren't helped by other drugs. When there aren't any other choices, the stigma isn't really an issue.
This year, GW Pharmaceuticals presented positive clinical trial data in Dravet syndrome, which affect infants, and two trials in patients with Lennox-Gastaut syndrome, which begins in childhood, showing that Epidiolex reduces the seizure rate compared to placebo in both diseases.
GW Pharmaceuticals expects to submit a marketing application for Epidiolex in the first half of next year, which could result in an FDA approval in the second half of 2017 if the drug is given a priority review, a likely scenario given the unmet need.
Rare inflammatory diseases
Corbus Pharmaceuticals isn't ready to apply for FDA approval yet, but results from the phase 2 clinical trial testing its endocannabinoid-mimetic drug Resunab in patients with systemic sclerosis were impressive nonetheless. Resunab was able to reduce the symptoms of systemic sclerosis, an autoimmune disease in which inflammation from the immune system leads to progressively worse fibrosis. Resunab produced a median combined Response Index in diffuse cutaneous Systemic Sclerosis (CRISS) score of 33%, compared to 0% for those taking placebo. A score above 20% is considered clinically meaningful, so Resunab appears to be helping patients, although it should be noted that the clinical trial was fairly small.
Systemic sclerosis affects 90,000 people in the U.S. and Europe, but Corbus has hopes to expand the drug's potential market by showing that Resunab can help patients with other diseases caused by inflammation, including cystic fibrosis, a skin disease called dermatomyositis, and lupus. Data from its phase 2 cystic fibrosis trial are due in the first quarter of next year, so investors won't have to wait too long to see how broad of a population Resunab might work on.
Liquid competition
In July, Insys Therapeutics gained FDA approval for Syndros, a pharmaceutical version of tetrahydrocannabinol (THC) in liquid form to treat weight loss in patients with AIDS, and nausea and vomiting associated with cancer chemotherapy. The drug will compete withAbbVie's (NYSE: ABBV) well-established Marinol, a capsule version of THC, but Syndros may be able to take market share because nauseous cancer patients may find the liquid form easier to take, and the drug appears to act quicker than the capsule form.
Insys hasn't started selling Syndros yet because it's still waiting for the U.S. Drug Enforcement Administration to schedule the drug. It should launch next year.
Keeping the momentum going
This year was a banner year for marijuana stocks, but 2017 could continue the upward momentum if Corbus can produce more positive clinical trial results for Resunab, GW Pharmaceuticals can glide Epidiolex through an FDA approval, and Insys Therapeutics' launch of Syndros goes well.
10 stocks we like better than Insys Therapeutics When investing geniuses David and Tom Gardner have a stock tip, it can pay to listen. After all, the newsletter they have run for over a decade, Motley Fool Stock Advisor, has tripled the market.*
David and Tom just revealed what they believe are the 10 best stocks for investors to buy right now...and Insys Therapeutics wasn't one of them! That's right -- they think these 10 stocks are even better buys.
Click here to learn about these picks!
*Stock Advisor returns as of Nov. 7, 2016.
Brian Orelli and The Motley Fool have no position in any of the stocks mentioned. Try any of our Foolish newsletter services free for 30 days. We Fools may not all hold the same opinions, but we all believe that considering a diverse range of insights makes us better investors. The Motley Fool has a disclosure policy.