What Does This New Hire Mean for International Business Machines Corp?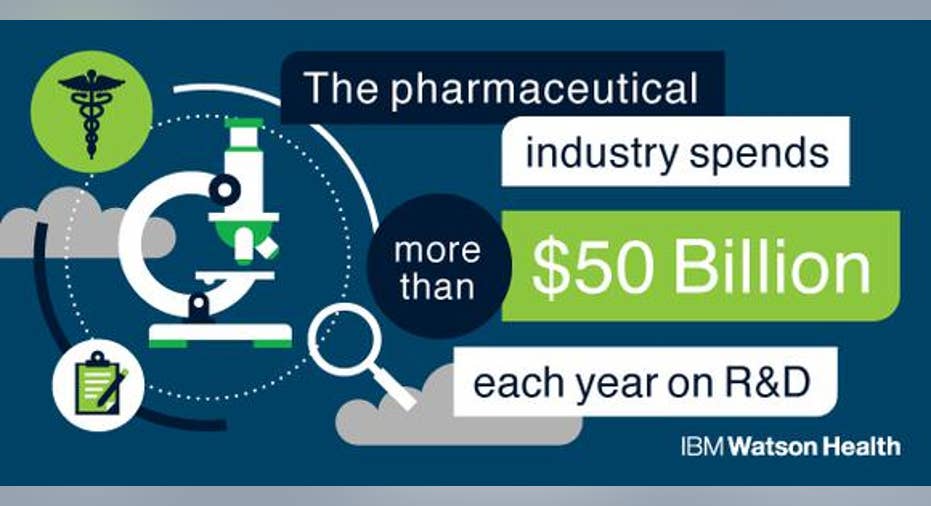 Image source: IBM.
IBMis bolstering the talent in its Watson Health Unit as the company continues to pivot away from hardware and towardhigh-margin services such asconsulting and cloud computing. It's the type of move that could help IBM become a stock market darling once again.
Talent mattersIBM will succeed or fail on the back of appointments like that of Dr. Kyu Rhee, whowas recently named chief health officer of the Watson Health Unit.
Rhee is an MD with a master's degree in public policy from Harvard.He's held positions in the National Institutes of Health and the Baltimore Medical System, and he's served as a primary care physician as well. He also has a preexisting connection with IBM, serving as the chief health officer for the company's workforce.
In comments made to Fortune,Rhee explained why he's so excited about the application of Watson to problems he'sbeen grappling with for most of his career:
Future for shareholdersDr. Rhee has proven to be adept at forming partnerships with major companies such asApple, in order to improve the health of IBM employees. Watson Health, which already countsCVS Health and Medtronic among its partners, will be important to resuscitating IBM only if it can add to or maintain these existing relationships and cultivate new ones.
IBM is no longer the hardware-driven company that it was in the past. Its future lies in providing services that allow other companies to achieve what they otherwise would not be able to accomplish on their own.
This future includes business consulting, cloud computing, and the use of Watson in the capable hands of Rhee to help clients achieve better health outcomes."Ultimately, we're aiming to improve the health of the populations our clients serve, reduce waste, and find new ways to help personalize and predict outcomes," Rhee said in the sameFortunearticle cited above.
With an aging population, increased spending on healthcare, and companies looking to root out waste andinefficiency, it isn't unreasonable to conclude that the success of thisinitiative could change Wall Street's perception of IBM. Rhee won't be able to do it alone, but IBMshareholders should be happy that he's on board and taking alarger role inthe company.
The article What Does This New Hire Mean for International Business Machines Corp? originally appeared on Fool.com.
James Sullivan owns shares of Apple. The Motley Fool owns shares of and recommends Apple. The Motley Fool owns shares of Medtronic and Oracle. The Motley Fool recommends Cisco Systems, CVS Health, and Salesforce.com. Try any of our Foolish newsletter services free for 30 days. We Fools may not all hold the same opinions, but we all believe that considering a diverse range of insights makes us better investors. The Motley Fool has a disclosure policy.
Copyright 1995 - 2015 The Motley Fool, LLC. All rights reserved. The Motley Fool has a disclosure policy.