What Does 2016 Hold for Biotech Stocks?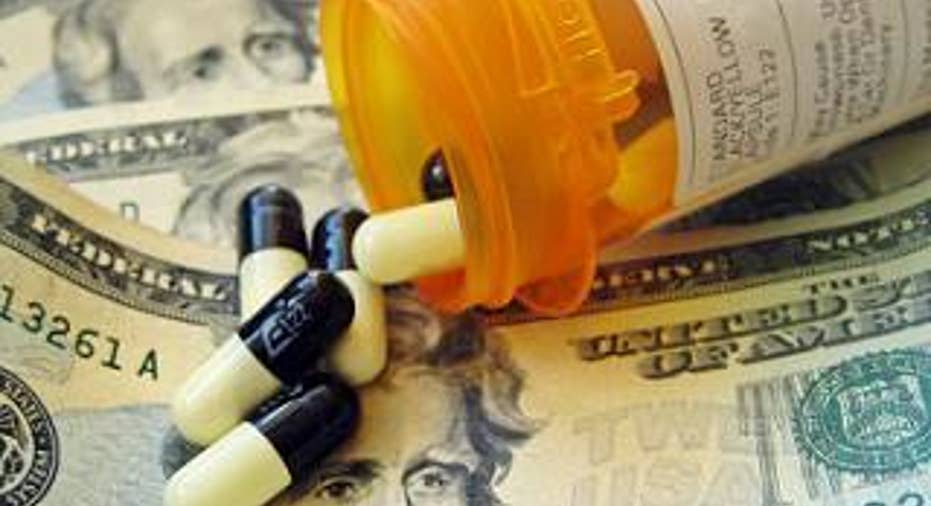 Source: Wikimedia Commons/
Despite the political rhetoric calling for major reforms regarding the price of new medicines, and several high-profile clinical failures in 2015, the iShares Nasdaq Biotechnology ETF somehow brushed these headwinds aside to post yet another strong year of double-digit gains:
Not surprisingly, the IBB's strength stemmed from the triple-headed monster of rising revenues, clinical innovation, and the ongoing M&A bonanza in biotech. On the revenue side, for instance, top dogs in the biotech industry, like Gilead Sciences and Celgene Corp. , are on track to post 30% and 20% growth in 2015, respectively, according to S&P Capital IQ.
In terms of innovation, biotechs far and wide garnered several more major drug approvals and label expansions this year, such as the back-to-back approvals for the novel cholesterol-fighting drugs Praluent from Sanofi andRegeneron and Repatha from Amgen .
Finally, the industry continued to consolidate through numerous high-dollar acquisitions and mergers in 2015, especially in the rare disease space.
Keeping this brief review in mind, let's now turn our attention to what may be in store for the industry in the New Year.
Key new drug approvals may start the year off with a bangIf you've been paying attention to biotech in the least, you're probably aware that BioMarin and Sarepta Therapeutics are close to hearing the final word from the FDA for their Duchenne muscular dystrophy, or DMD, treatments -- drisapersen from BioMarin and eteplirsen from Sarepta.
Source: Flickr via user Mediterranean Center of Medical Sciences
Although BioMarin's drug had a poor showing at its advisory panel, the FDA has yet to decide the drug's fate, extending the review period into early next year. Sarepta's drug, on the other hand, is set to go through its own advisory panel meeting on Jan. 22, 2016, giving the industry two major catalysts in the first month of 2016.
Why are these two regulatory decisions important to biotech investors at large? The overarching issue is that neither drug has a rock-solid case for approval. In fact, both companies appear to be relying on the severe nature of the disease, and the complete lack of pharmaceutical options for DMD, to sway the FDA.
If either company is successful this time around, it might be a watershed moment for orphan drugmakers, in general, signaling that the FDA is now willing to truly consider the entirety of the clinical evidence in the context of the medical need for rare diseases -- and downplay strict statistical inference to some degree.
Clinical milestones in cancer immunotherapyThe likely next foot to fall in biotech following the dueling DMD drug reviews is going to be the progress of the closely-watched cancer immunotherapy space, especially in the realm of blood-based cancers. Amgen and Celgene, for example, both have significant investments in cancer immunotherapy via their partnerships with leading clinical-stage biotechs.
The important issue to understand is that these widespread research collaborations between blue chip biotechs and their smaller brethren should generate several data releases next year. The 2016 American Society of Clinical Oncology (ASCO) meeting, which will be held from June 3 to 7, will be a key event to keep an eye on next year.
All told, these forthcoming data presentations -- especially those for the ongoing studies involving novel combinations of cancer immunotherapies -- could be a harbinger of things to come for the industry as a whole in the coming years. As a result, these particular clinical updates in the cancer immunotherapy space should help to set the tone regarding the market's outlook toward biotechnology at large.
Political headwinds could continue to drive volatility among biotechsAnother important catalyst to watch next year is the evolving U.S. political landscape. After all, the U.S. presidential election could have major long-term ramifications for the industry. A Democratic presidency, for example, may ultimately result in reforms regarding the pricing schemes of new drugs, potentially shrinking the operating margins of biotechs and biopharmas alike.
Source: Flickr via user Images Money
After that, there's the open question of how either a Republican or Democratic president would impact the flight of biopharmas to foreign locales for tax purposes. If neither party is able, or willing, to address the problems with the U.S. tax code, biotechs will probably continue to look abroad to buoy their bottom lines.
Should investors load up on biotech stocks in 2016?Predicting the future is a tall order, to say the least. But there are some hints regarding what may be in store.
Firstly, we know that the industry probably won't see the level of revenue growth that it has been experiencing during the past five years. Gilead, for example, should see a minor dip in revenue generation next year, and Regeneron's projected 22% revenue increase in 2016 pales in comparison to its whopping 47% jump in 2015.
That puts the onus for further value creation squarely on the regulatory and clinical progress of key experimental drugs, such as the aforementioned DMD candidates, and the host of cancer immunotherapies being developed right now.
After all, the sky-high premiums some biotechs have been willing to pay to buyout smaller competitors of late has largely been a by-product of this golden era of medical innovation. Unfortunately, there's no good way to predict how these pivotal events are going to unfold in the New Year.
In light of this slowing top-line growth and the reliance on further clinical innovation to drive valuations even higher at this stage, investors may therefore want to take a cautious approach with biotechs heading into 2016 -- at least until some of these regulatory and clinical risks are off the table.
The article What Does 2016 Hold for Biotech Stocks? originally appeared on Fool.com.
George Budwell owns shares of iShares NASDAQ Biotechnology Index (ETF). The Motley Fool owns shares of and recommends Celgene and Gilead Sciences. The Motley Fool recommends BioMarin Pharmaceutical. Try any of our Foolish newsletter services free for 30 days. We Fools may not all hold the same opinions, but we all believe that considering a diverse range of insights makes us better investors. The Motley Fool has a disclosure policy.
Copyright 1995 - 2016 The Motley Fool, LLC. All rights reserved. The Motley Fool has a disclosure policy.