What Do Ambarella Inc's Third-Quarter Earnings Mean for GoPro Inc?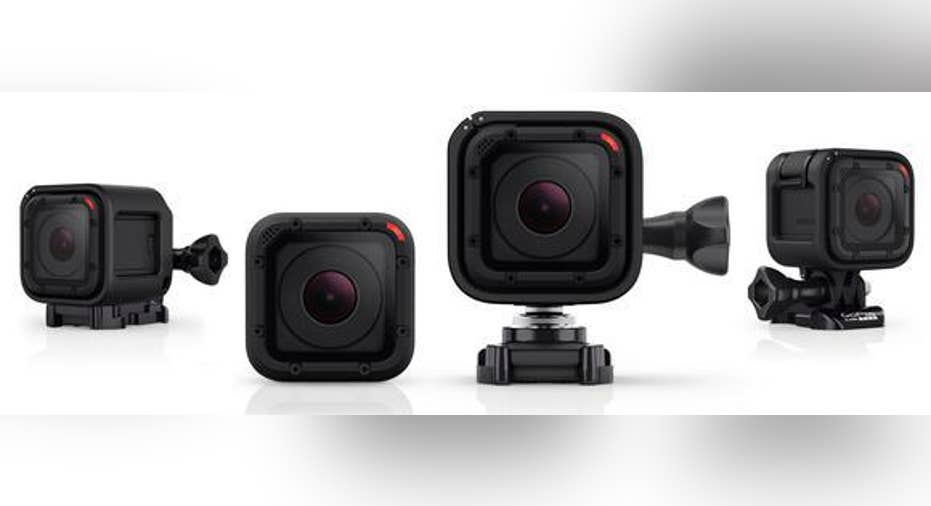 Chipmaker Ambarella , which makes image application processors for action cameras, drones, and other connected cameras, has had a tough year thanks to its top customer GoPro . GoPro has struggled this year to convince new customers to buy cameras and existing owners to upgrade their old ones.
Image source: Ambarella.
GoPro's Hero 4 Session, which launched in July, flopped due to its high price tag of $400. After slashing its price twice to $200, it's still unclear if sales will improve. GoPro also expects its holiday quarter sales to decline 17% annually due to a lack of new flagship cameras. Since Ambarella counts on GoPro orders for abouta third of its revenue, both stocks have been crushed. Over the past six months, GoPro stock lost over 70% of its value as Ambarella shed around 45%.
Ambarella is bearish on action camsOn Dec. 3, Ambarella reported strong growth during the third quarter,beating analyst estimates on both the top and bottom lines. Revenue rose 42% annually to $93.2 million, beating expectations by $3.3 million. Non-GAAP net income rose 66% to $36.6 million, or $1.08 per share, exceeding estimates by $0.22.
Those numbers looked solid, but Ambarella only expects its fourth-quarter revenue to rise 0.5% to 4.3% annually, compared tothe consensus estimate for 17.9% growth. The company attributed that lower forecast to "near-term headwinds in the wearable sports [camera] market." During the conference call, CFO George Laplante noted that GoPro still had "over a hundred days of inventory" at the end of September. That bearish forecast for the action camera market sent GoPro shares tumbling nearly 5% on Dec. 4. Ambarella shares held up slightly better with a 1.6% decline.
So what does this mean for GoPro?Last quarter, GoPro's inventory levels rose 147% annually. Weak sales of the Session and the lack of new flagship cameras sparked fears that GoPro would flush out its inventory with margin-crushing discounts.
Last month, Piper Jaffray analyst Erinn Murphy warned that prices for GoPro cameras were declining and "popping up on several flash sales sites". Morgan Stanley analyst Katy Huberty recently estimated that GoPro's inventories only "somewhat" fell during Thanksgiving weekend. Huberty warned that GoPro could have to further cut prices to reduce its inventory. Shortly after Huberty issued that note, GoPro cut the price ofthe Session to $200. After that move, Ambarella's guidance snuffed out any hope that GoPro would report an upside surprise during its holiday quarter.
GoPro's maligned Hero 4 Session. Image source: GoPro.
Not all hope is lost (yet)While the rest of 2015 looks like a lost cause for GoPro, the stock could bounce back in 2016 if new initiatives pay off. If 360-degree videos spark interest in VR filmmaking, more customers might buy GoPro's upcoming six-camera VR rig. Its drone, which should arrive in the first half of the year, could diversify its top line away from cameras. New flagship Hero 5 cameras could also sell better than the Session or its other mid-range offerings this year.
GoPro's international revenue, which rose by triple digits annually during the first nine months of 2015, could offset weaker domestic demand. New content storage, editing, and delivery platforms could also streamline the process of sharing videos and improve its digital presence across multiple platforms. The company's social media presence, with 3.5 million subscriberson YouTube alone,is still tough for rivals to match.
The key takeawayAmbarella bulls sometimes downplay GoPro's importance to its top line, but the two companies remain symbiotically linked. Ambarella has future growth opportunities in drones, security cameras, and other devices, but none of those categories can offset weak growth in the action-camera market yet. For GoPro, Ambarella's muted guidance for the fourth quarter simply confirms that this holiday season won't be a happy one for its long-suffering investors.
The article What Do Ambarella Inc's Third-Quarter Earnings Mean for GoPro Inc? originally appeared on Fool.com.
Leo Sun owns shares of GoPro. The Motley Fool owns shares of and recommends Ambarella and GoPro. Try any of our Foolish newsletter services free for 30 days. We Fools may not all hold the same opinions, but we all believe that considering a diverse range of insights makes us better investors. The Motley Fool has a disclosure policy.
Copyright 1995 - 2015 The Motley Fool, LLC. All rights reserved. The Motley Fool has a disclosure policy.