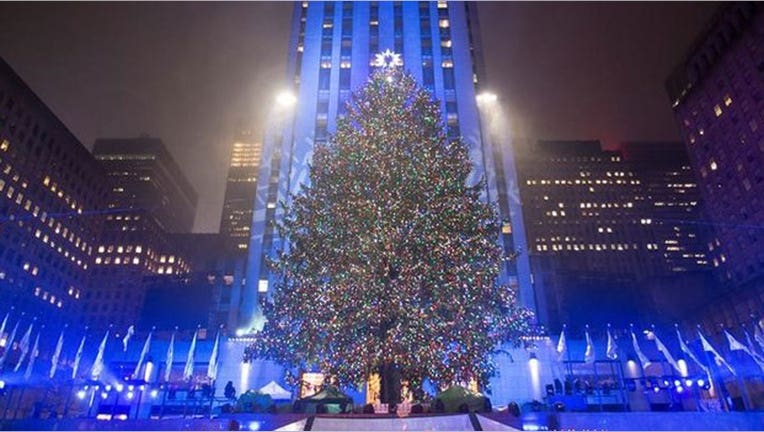 'Tis the season to be confident.
Investor, consumer and executive surveys have shown robust sentiment in the wake of Donald Trump's election victory. All have coincided with the stock market's biggest postelection rally on record. And, in the midst of the holiday season, Christmas tree sales are the latest indicator to show the confidence in the economy.
Sales of Christmas trees have jumped 10% from a year ago, the largest increase on record, according to Oscar Sloterbeck, head of company surveys at Evercore ISI, which has tracked this data since 2003.
Mr. Sloterbeck polls regional Christmas tree associations, farmers and retailers around the U.S. to get a sense of how the holiday shopping season is doing. He tracks thousands of Christmas tree sales. With people willing and able to spend nicely on Christmas trees, as well as wreaths and garlands, the assumption is they might also spend plentifully on gifts. A healthy jobs market, rising wages and low gas prices offer ripe conditions for a strong holiday season.
That is all good news for retailers, with enthusiasm expected to showcase itself in Friday's release of the University of Michigan's consumer-sentiment reading. Economists polled by The Wall Street Journal estimate the final reading of the December sentiment index climbed to 98.7, which would be the highest since January 2004 and up from the preliminary 98.0 reading. It also marks a dramatic shift from October, when sentiment matched a two-year low.
Consumers aren't the only ones that are confident these days. The latest survey from the American Association of Individual Investors, released Thursday, showed a seventh consecutive week of above-average bullish sentiment. A measure of home-builder confidence unveiled earlier this month jumped to an 11-year high. A separate survey of executives in the equipment-finance industry found business confidence in December hadits biggest monthly spike on record, dating back to May 2009.
Of course, the divisive reaction to the election outcome is still a big issue. A survey by Gallup last week found Mr. Trump's approval rating was the lowest of any incoming president over the past 25 years.
Perhaps that explains one other stat from Mr. Sloterbeck's survey: Christmas tree sales growth in states that went for Mr. Trump was 3 percentage points stronger than in states won by Hillary Clinton. That is similar to what took place in 2008 when Barack Obama was elected, except in favor of the Democrat.
All of these sentiment surveys suggest the year will end on a merry note. And that is the exact reason to worry once the calendar flips.