What Caused Illumina's Shares to Crash 19% In April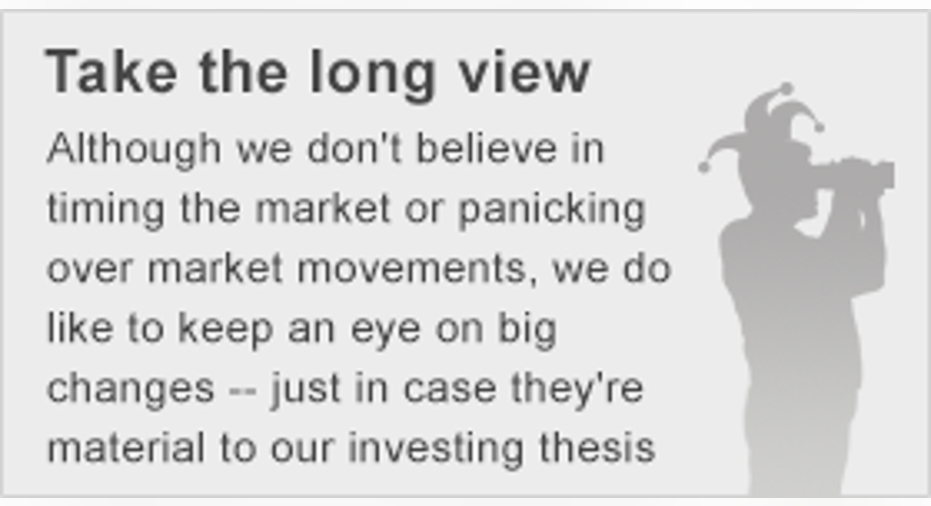 SOURCE: ILLUMINA INC.
What:After pre-announcing a revenue and profit shortfall, Illumina saw its shares lose 19.1% of their value last month, according to data from S&P Global Market Intelligence.
So what: The maker of instruments used to sequence genomes said in mid-April that its first-quarter performance failed to live up to management's expectations entering 2016.
Specifically, Illumina indicated that sales grew by only 6% year over year in the quarter, which was south of the company's prior double-digit guidance, and 4% shy of what industry watchers were hoping for.
At the time, Illumina CEO Jay Flatley said there was no official EPS estimate for the quarter, but that profit per share would also be light relative to projections because of a drop in margin. The company made good on that promise when it reported its official first-quarter financials on May 3. In that report, the company said diluted EPS dropped 34.8% from a year ago to $0.60 in the quarter.
During the company's first-quarter conference call, Flatley provided additional insight into the reasons behind the company's lackluster performance. In short, he blamed the majority of the shortfall on a failure to book revenue from orders it received. He also placed a significant amount of blame on sluggish demand in Europe.
According to management, the hiccup in booking revenue in the quarter was caused by capacity constraints in array manufacturing, orders received too late in the quarter to allow for delivery, and customer requests to delay shipments. The complexity of large deals was also cited as a problem.
In Europe, sales dropped 2% in the quarter compared with a year ago, prompting the company to shuffle leadership in the region and to decrease its year-over-year growth forecast for that market to low to mid-single digits.
Now what: It was an undeniably tough quarter for the company, and Flatley made no bones about management's disappointment. He did, however, say that a thorough review indicates that weakness was not due to pressures stemming from competitive launches at Thermo Fisher and Pacific Biosciences.
The opportunity to leverage genomic data across medicine is arguably huge, especially as drug developers increasingly shift their efforts to personalized medicine. Since Illumina has a very large installed base and is by far the market share leader in sequencing, it should be able to capitalize on that trend. Therefore, it may be that problems facing the company are temporary. If so, then investors might want to consider picking up shares.
The article What Caused Illumina's Shares to Crash 19% In April originally appeared on Fool.com.
Todd Campbell has no position in any stocks mentioned.Todd owns E.B. Capital Markets, LLC. E.B. Capital's clients may have positions in the companies mentioned. Like this article? Follow him onTwitter where he goes by the handle@ebcapitalto see more articles like this.The Motley Fool owns shares of and recommends Illumina. The Motley Fool recommends Pacific Biosciences of California. Try any of our Foolish newsletter services free for 30 days. We Fools may not all hold the same opinions, but we all believe that considering a diverse range of insights makes us better investors. The Motley Fool has a disclosure policy.
Copyright 1995 - 2016 The Motley Fool, LLC. All rights reserved. The Motley Fool has a disclosure policy.