What Can Investors Expect From ConocoPhillips in the Second Half?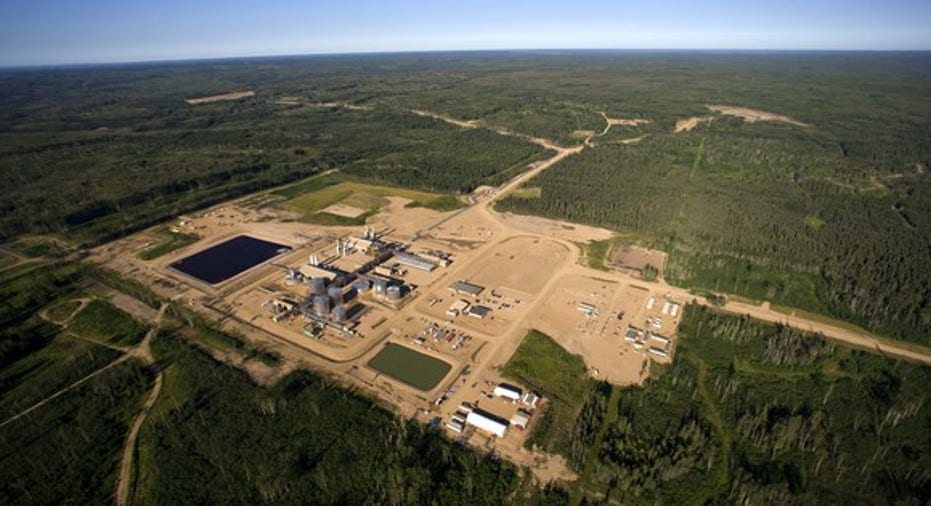 Image source: ConocoPhillips.
Leading independent oil and gas producer ConocoPhillips (NYSE: COP)is off to a rocky start in 2016. A deepening of the sell-off in oil prices from the beginning of the year through mid-February forced the company to cut its dividend and capex budget. Those reductions weighed heavily on the company's stock price, which has been in the red all year.
However, with oil turning the corner and recently leveling out at around $50 a barrel it portends to better days ahead for the oil giant. Here is what might lie ahead for the company for the balance of 2016.
Finishing what it started
ConocoPhillips' initial focus for the second half will be to complete all of its major projects. For investors, this means keeping an eye on the production ramp at recently completed projects such as Surmont 2 and APLNG to ensure these projects are delivering as promised. Surmont's production ramp, in particular, is worth watching because ConocoPhillips and joint venture partner Total (NYSE: TOT) had to shut down the facilityin May due to the wildfires in Canada.
In addition to that, investors should watch to make sure that the company remains on pace to deliver initial production at projects nearing completion. These development projects include new phases at its other joint venture in the Canadian oil sands, FCCL, as well as the Chevron (NYSE: CVX)operated Alder field in the UK. The production from these projects is critical because it will offset legacy production declines elsewhere enabling the company to keep production flat this year despite the significant capex cut.
Finally, the company has several exploration and appraisal projects worth watching this year. In particular, the ongoing appraisal in Senegal could confirm the potential of itsrecent discoveries. Meanwhile, the company continues to appraise recent discoveries in the Gulf of Mexico, with its Shenandoah prospect the one to watch. Because ConocoPhillips plans to sell its deepwater exploration assets eventually, its ability to confirm the value of these assets should enable it to obtain a higher value.
Ramping growth by a different metric
In many ways, ConocoPhillips is just trying to tread water in 2016 because oil prices are still rather weak. However, with oil market fundamentals improving it could push crude prices higher later this year. That improved pricing would do wonders for the company's cash flow, potentially putting it in the position to produce excess cash.
Initially, the company plans to use any excess cash to reduce leverage, with it targeting to cut its debt from its current $29.5 billion back down to $25 billion. However, once its debt is down to a more comfortable level ConocoPhillips plans to use its excess cash flow to ramp up growth.
That said, the company is no longer planning to target an absolute growth rate like it had in the past, nor as Total and Chevron are currently projecting to do. Instead of targeting a 5% annual production growth rate like Total, for example, ConocoPhillips will aim to grow production on a per-share basis. While it has not set a target just yet, what this means is that growth capex will compete with share repurchases going forward. If the company can deliver more value via buybacks than capex, that is the route it will take.
That shift, however, does not mean that the company will give up on growing production in the future. On the contrary, the company intends to expand as long as the returns justify the growth. Thanks to efficiency gains some of the best returns are in North American shale plays, which will likely be the first place that ConocoPhillips ramps up activities. Further, because of the short-cycle nature of shale, the company can quickly ramp up in places like the Eagle Ford and Bakken, where it has a robust inventory of drilling locations.
Investor takeaway
For ConocoPhillips, 2016 is a transition year. The company's primary focus for the second half is to complete its legacy projects to give it more flexibility going forward. That flexibility will allow the company to repay debt quickly so it can then turn its attention to growing value. The foundation of its value-drive approach is on returns as opposed to absolute growth, which the company believes will yield better long-term results for its investors.
The article What Can Investors Expect From ConocoPhillips in the Second Half? originally appeared on Fool.com.
Matt DiLallo owns shares of ConocoPhillips. The Motley Fool recommends Total. Try any of our Foolish newsletter services free for 30 days. We Fools may not all hold the same opinions, but we all believe that considering a diverse range of insights makes us better investors. The Motley Fool has a disclosure policy.
Copyright 1995 - 2016 The Motley Fool, LLC. All rights reserved. The Motley Fool has a disclosure policy.