Were Facebook's "Oculus Exclusives" Anti-Competitive?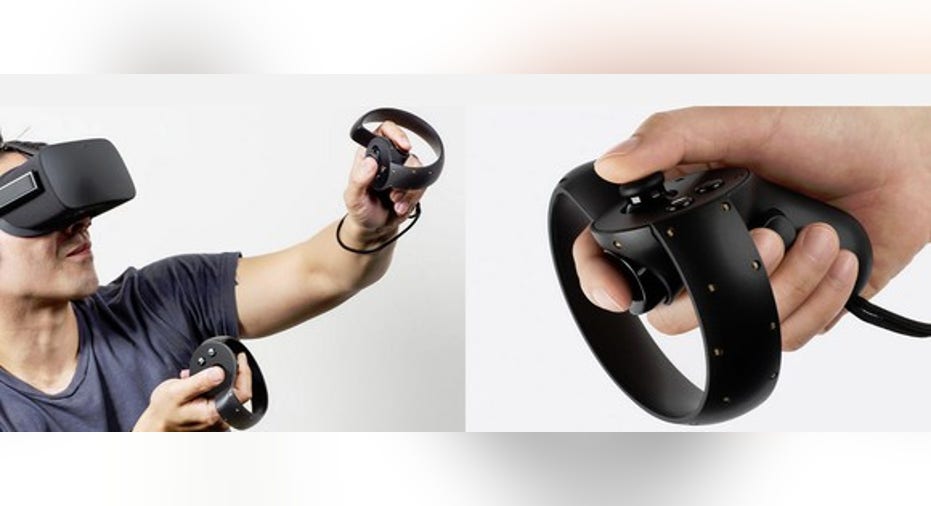 Last month, Facebook's Oculus VR launched a software update which prevented apps on rival platforms, likeRevive on HTC's Vive, from playing Rift-exclusive games. The move was clearly intended to protect its library of exclusive games and give it a competitive edge against PC-based rival headsets like Vive. Oculus alsorecently bought several well-received games --including Killing Floor, Superhot, andGiant Cop --to launch as exclusives or timed exclusives for the Rift.
The Oculus Rift. Image source: Oculus VR.
These moves were widely criticized as being anti-competitive and detrimental to the expansion of VR. However, Oculus founder Palmer Luckey subsequently defended themoves in an interview with TechCrunch, stating that Sony was "investing in their content the same way" by only offering the PlayStation VR headset and its games to PS4 owners.
Oculus quietly removed that controversial copy protection feature in recent a software update, seemingly admitting that its strategy was too aggressive. But could it implement the same strategy again in the near future?
Why Oculus' approach was flawed
Luckey's comparison of Oculus to Sony is an apples to oranges comparison. The Oculus Rift is tethered to PCs, which are manufactured by a wide variety of manufacturers. Since Oculus doesn't manufacture those PCs, there's no way it can make its headset proprietary to lock out other manufacturers. Therefore, the PC market was generally considered a level playing field for VR headset makers.
Meanwhile, Sony manufactured the PS4, so it arguably gets the right to create proprietary hardware -- like the PSVR -- which only works with its system. The PS4 was never intended to be a fair playing field for any rival VR headset makers.
Oculus knows that it can never "own" PCs, so it's taken steps to create its own ecosystem within the PC environment. Oculus partnered with major PC makers to launch "Oculus Ready" PCs to boost its brand recognition with gamers. It introduced the Oculus Home ecosystem, which locks users into its first party VR content ecosystem. Facebook already takes a 30% cut ofcontent purchases within Oculus Home.
Oculus Home. Image source: Oculus VR.
That's why HTC partnered with Valve, the owner of Steam, to develop its headsets and launch exclusive games. However, Valve also wants Steam to become the main storefront for all VR games, so it's keeping the door open for Rift users. Therefore, it's easy to see why some people consider Oculus' attempt to buy or lock in exclusive titles to be anti-competitive.
How this affects other VR companies
The Oculus Rift might be one of the most talked-about VR headsets today, but it's not expected to be the top-selling one this year. Piper Jaffray estimates thatFacebook will sell 3.6 million Rifts this year, compared to 5 million of Samsung's Gear VRs, 2.1 million Vives, and 1.4 million PSVRs.
This means that cheaper mobile-centered headsets like the $99 Gear VR could reach more customers than the $600 Rift, which has to be paired with a $1,000 PC. That's probably why Oculus co-developed the Gear VR with Samsung, and installed its Oculus Home market on those devices. However, Samsung hasn't pledged loyalty to Oculus just yet -- it's planning to launch Daydream-ready smartphones for Alphabet's upcoming batch of VR headsets and remotes.
These overlapping interests are causing companies to fragment the market, which could force developers to choose between competing ecosystems. If Oculus decides to bar rival hardware platforms from playing its exclusive titles, VR experiences can't be ported to other devices to reach a wider audience.That would be bad for the VR market, since VR needs to achieve mainstream adoption before it can be considered a legitimate computing platform.
Breaking a niche market into smaller pieces
Facebook has the right to build a walled VR garden for its Oculus users. That might make it easier to recoup the $2 billion it spent on Oculus VR with digital revenue. But it's a move that would leverage Oculus' first-mover's advantage and brand name recognition to marginalize smaller players like HTC. It's also a move which could break a niche market into smaller pieces, throttling the ability of VR apps to reach the largest number of potential users.
Oculus VR and Sony might superficially share similar strategies, but investors should note the differences and understand that the former faces more direct competitors than the latter. Oculus isn't widening its moat with copy protection for now, but it could still do so in the future to gain a competitive edge.
The article Were Facebook's "Oculus Exclusives" Anti-Competitive? originally appeared on Fool.com.
Suzanne Frey, an executive at Alphabet, is a member of The Motley Fool's board of directors. Leo Sun has no position in any stocks mentioned. The Motley Fool owns shares of and recommends Alphabet (A shares), Alphabet (C shares), and Facebook. Try any of our Foolish newsletter services free for 30 days. We Fools may not all hold the same opinions, but we all believe that considering a diverse range of insights makes us better investors. The Motley Fool has a disclosure policy.
Copyright 1995 - 2016 The Motley Fool, LLC. All rights reserved. The Motley Fool has a disclosure policy.