Wells Fargo's CEO Says This Is "Not Acceptable"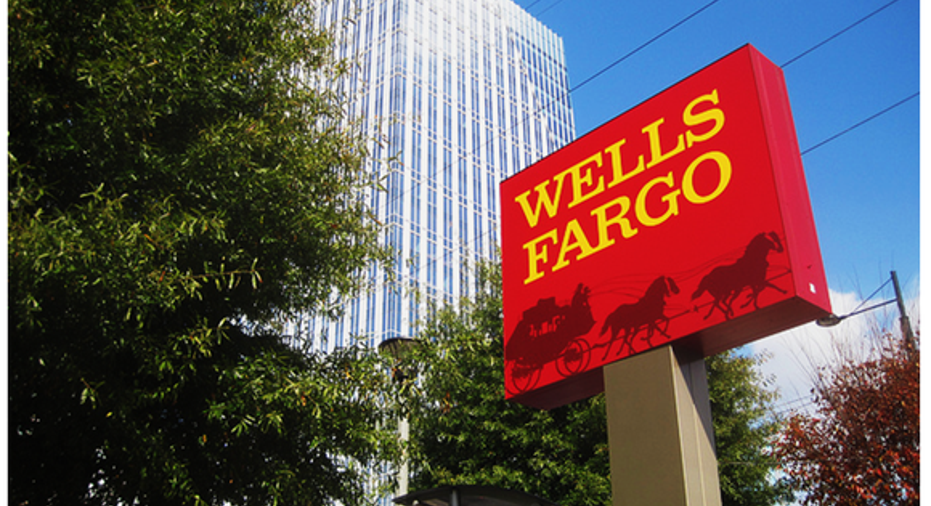 Wells Fargo (NYSE: WFC) helped kick off first-quarter earnings season for the bank industry last week by reporting what is likely to be the only year-over-year decline in net income among banks in its peer group. That alone should disappoint shareholders, but even more troubling is the trend in the California-based bank's efficiency ratio.
Wells Fargo has long been known as one of the most efficient banks in the industry. But that's no longer the case. Its efficiency ratio in the first quarter came in at 62.7%. This is calculated by dividing a bank's noninterest expenses by its net revenue. It represents the percent of revenue a bank spends on operating expenses -- a low number is better than a high number.
The standard industry benchmark among big banks is an efficiency ratio of 60%, though highly efficient banks such as U.S. Bancorp come in much lower. For years, Wells Fargo fell squarely into the second camp, consistently reporting one of the lowest efficiency ratios among big banks. Its ratio in 2016 was 58.7%, which is 4 percentage points better than it was in the first quarter of this year.
Image source: The Motley Fool.
To be fair, costs at all major banks tend to be higher in the first quarter, as compensation expenses spike in the first three months of a year. This is because banks tend to pay out incentive bonuses and record retirement-eligible compensation costs during that stretch based on the prior year's performance.
Bank of America (NYSE: BAC) offers a case in point. Its personnel expenses grew $300 million in the three months ended March 31, compared to the year-ago period. This is especially notable in Bank of America's case because it's in the process of trimming its annual expense base by $3 billion, which it hopes to have done by the end of 2018. The point is, even banks that are focused intently on cutting costs right now, as Bank of America is, see higher compensation expenses at the beginning of each year.
In Wells Fargo's case, it reported a nearly $800 million increase in its noninterest expenses, fueled principally by higher compensation-related costs.
| Cost Category | Q1 2017 (Millions) | Q1 2016 (Millions) | Change |
| --- | --- | --- | --- |
| Salaries | $4,261 | $4,036 | 6% |
| Commission and incentive compensation | $2,725 | $2,645 | 3% |
| Employee benefits | $1,686 | $1,526 | 10% |
Data source: Wells Fargo's Q1 2017 earnings release.
But what's important to appreciate is that the year-over-year comparison in Wells Fargo's efficiency ratio normalizes for these higher costs, as the bank faces the same headwinds every year. Suffice it to say, this is why the 4-percentage-point increase is troubling.
"I want to make it very clear that operating at this level is not acceptable," said CEO Tim Sloan on the bank's first-quarter conference call. "We are committed to improving our efficiency in addition to our current efficiency initiatives, which are expected to reduce expenses by $2 billion annually with those savings being reinvested in the business."
Although it's difficult to tie these expense increases directly to Wells Fargo's fake-account scandal, which erupted into public view last September, the incident provides important context, as it's likely to not only bolster a variety of expense categories for the foreseeable future, but also weigh on revenue, which acts as an additional catalyst to drive up the bank's efficiency ratio. For Wells Fargo's investors, in turn, the sooner it can put that scandal in the rearview mirror, the better.
10 stocks we like better than Wells FargoWhen investing geniuses David and Tom Gardner have a stock tip, it can pay to listen. After all, the newsletter they have run for over a decade, Motley Fool Stock Advisor, has tripled the market.*
David and Tom just revealed what they believe are the 10 best stocks for investors to buy right now... and Wells Fargo wasn't one of them! That's right -- they think these 10 stocks are even better buys.
Click here to learn about these picks!
*Stock Advisor returns as of April 3, 2017
John Maxfield owns shares of Bank of America, US Bancorp, and Wells Fargo. The Motley Fool has no position in any of the stocks mentioned. The Motley Fool has a disclosure policy.