Wells Fargo Finally Gets Some Regulatory Relief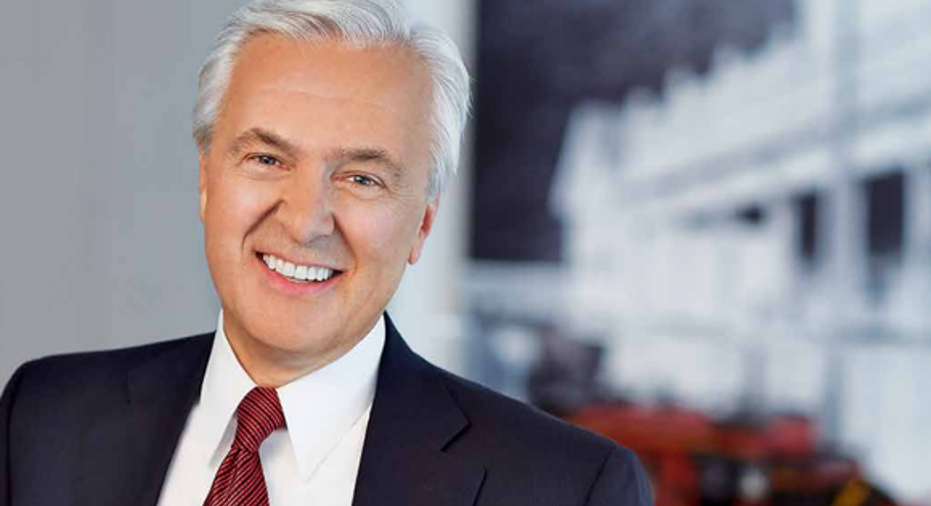 It's been a tough few months for Wells Fargo (NYSE: WFC) when it comes to its relationship with regulators, which is why some recent regulatory relief was surely welcome news at the California-based bank.
On Monday, the Federal Deposit Insurance Corp. and the Federal Reserve announced that Wells Fargo has remedied problems in the resolution plan it submitted last year. As the agencies explained, these plans are required by the Dodd-Frank Act and must "describe the company's strategy for rapid and orderly resolution under bankruptcy in the event of material financial distress or failure of the company."
Wells Fargo's iconic stagecoach. Image source: Wells Fargo.
Wells Fargo's original resolution plan was rejected by regulators in April of last year because of three deficiencies. Its resubmitted plan was then rejected again in December because it fixed only one of the three issues.
"The agencies jointly determined that Wells Fargo did not adequately remedy two of the firm's three deficiencies, specifically in the categories of 'legal entity rationalization' and 'shared services,'" stated the Fed's press release at the time. Wells Fargo was thereby barred from "establishing international bank entities or acquiring any non-bank subsidiary" until the issues were resolved, which they now have been.
The successful remediation of its living will is one of the few pieces of good news that Wells Fargo has been able to share with shareholders since its fake-account scandal burst into public view last September. The bank has since released a report admitting that thousands of its branch-based employees opened millions of accounts for customers in order to meet aggressive sales quotas and increase the bank's cross-sell ratio -- the number of its financial products used by its average customer.
Wells Fargo has paid out hundreds of millions of dollars in fines and settlements tied to the scandal, parted ways with its now-former CEO John Stumpf, abandonedthe retail sales strategy it had followed for decades, and suffered incalculable damage to its once-pristine reputation.
Former Chairman and CEO of Wells Fargo, John Stumpf. Image source: Wells Fargo.
The nation's third-biggest bank by assets has recently run afoul of regulators on other occasions, too. Most notably, in March, the Office of the Comptroller of the Currency, the chartering agency for national banks, lowered Wells Fargo's Community Reinvestment Act rating to "needs to improve." It was the first time since 1994 that it wasn't "outstanding."
The lower rating reflected "an extensive and pervasive pattern and practice of violations across multiple lines of business within the bank, resulting in significant harm to large numbers of consumers," noted the OCC's report.
All of this stands in stark contrast to Wells Fargo's former reputation as one of the best-managed banks in the country. It's also weighing on the bank's performance and seems to have stopped its shares from participating fully in the post-presidential election bank stock rally.
The net result is that from Wells Fargo's perspective, as well as that of its shareholders, the sooner it can put these regulatory issues to rest, the better.
10 stocks we like better than Wells FargoWhen investing geniuses David and Tom Gardner have a stock tip, it can pay to listen. After all, the newsletter they have run for over a decade, Motley Fool Stock Advisor, has tripled the market.*
David and Tom just revealed what they believe are the 10 best stocks for investors to buy right now... and Wells Fargo wasn't one of them! That's right -- they think these 10 stocks are even better buys.
Click here to learn about these picks!
*Stock Advisor returns as of April 3, 2017
John Maxfield owns shares of Wells Fargo. The Motley Fool has no position in any of the stocks mentioned. The Motley Fool has a disclosure policy.