Weight Watchers shares get a boost from DJ Khaled endorsement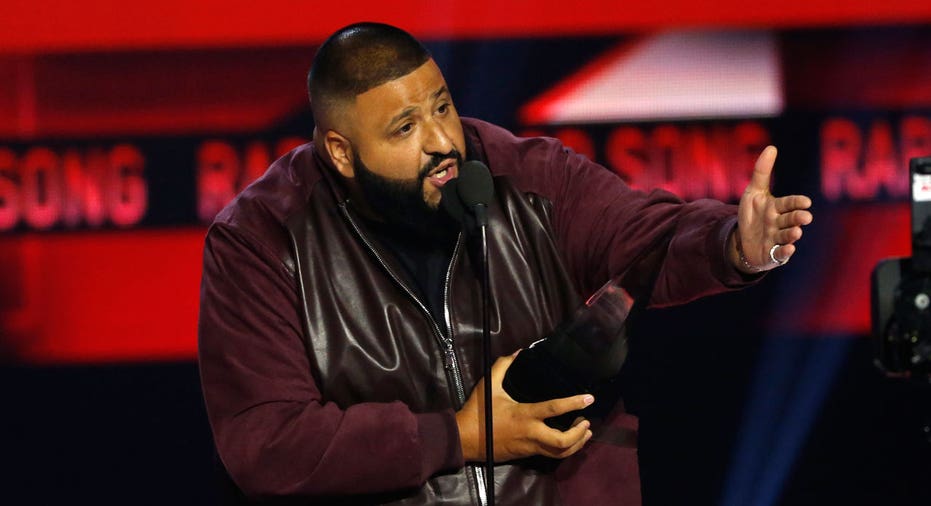 Investors in Weight Watchers International Inc. (NYSE:WTW) seem to believe that Khaled Mohamed Khaled, better known as DJ Khaled, will " win win win no matter what" when it comes to his effort to lose weight through one of its programs.
Shares jumped as much as 7% in morning trading Tuesday after the company said it had enlisted the musician as a social media ambassador. He will chronicle his efforts to become healthier on Snapchat, Twitter, Instagram, and Facebook as Weight Watchers seeks to expand its customer base beyond middle-aged women.
A spokeswoman for Weight Watchers said DJ Khaled is being compensated for the role but declined to discuss the terms of the agreement, citing company policy. She added that DJ Khaled decided to join the Weight Watchers program on his own.
DJ Khaled, who has a large social media following and once shared a play-by-play on Snapchat of him getting lost at sea on a jetski, will be the latest celebrity to link up with the company. Oprah Winfrey bought a 10% stake in the company in the fall of 2015, which more than doubled the value of the shares in one session. Her affiliation with the company has been advertised prominently since then.
Weight Watchers had posted declining revenues for six straight quarters before Ms. Winfrey's investment announcement, and the share price had been weighed down by a heavy debt load. But the company has since embarked on a turnaround with a new cost structure, analysts say. The share price nearly quadrupled in value in 2017 to finish the year at $44.28.
Shares rose to as high as $47.36 in morning trading. More recently, they were up 4.7% to $46.36.
Kara Anderson, an analyst at B. Riley FBR, started covering the stock last month by giving it a "buy" rating and a price target of $65. She said in a note to clients that, "After several years of stagnant to declining operating metrics, growth is accelerating, driven by better recruitment and retention."
Still only two of five analysts that follow Weight Watchers shares have buy ratings, according to the available data on FactSet. The rest have "hold" ratings, with an average target price of $55 a share.
Mindy Grossman, who took over as the company's chief executive last summer, has said the company aims to expand beyond dieting to focus more holistically on well-being. She also wants the company to reach more customers, she said in an interview with The Wall Street Journal in August.