Weight Watchers rallies as Oprah-backed diet boosts earnings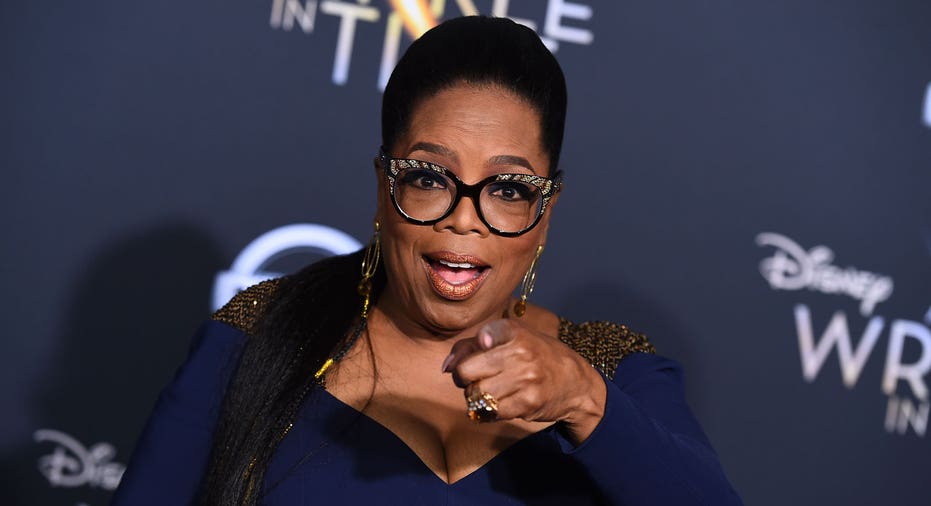 Weight Watchers shares rallied Tuesday after the company revealed a stronger quarterly profit than expected, as a diet program backed by Oprah Winfrey attracted more members.
The weight-loss company said earlier this month that it plans to hit $2 billion in annual revenue and boost the number of its subscribers under a three-year plan. Weight Watchers' membership count of 3.2 million at the end of the latest period is down from 3.4 million in September, but it reflects a 23% increase year-over-year. The New York-based company aims to have five million members by 2020.
Weight Watchers earned $63 million, or 91 cents a share, in the fourth quarter, more than quadrupling its profit from the same period a year earlier. The federal tax overhaul contributed a one-time benefit of 82 cents a share to earnings. Revenue jumped 17% to $312.5 million. Earnings and revenue easily beat analysts' estimates.
"We had a highly positive consumer response to the launch of our WW Freestyle program in December, which resulted in a strong finish to the year," Weight Watchers CEO Mindy Grossman said in a statement.
WW Freestyle has been featured in ads starring Winfrey, who owns 10% of the company's shares. The former TV host and another celebrity endorser, musician DJ Khaled, have documented their experience with the diet program online.
Weight Watchers has seen continued growth in its subscriber base during its first quarter, Chief Financial Officer Nick Hotchkin told analysts on the company's earnings call. Recruitment growth in the first quarter so far has reached its highest level since Weight Watchers' membership began to rebound in the fourth quarter of 2015.
Shares rose 7.69% to $75.20 in after-hours trading. Weight Watchers has surged 57.7% since the start of 2018.