Weekly Jobless Claims Slip Slightly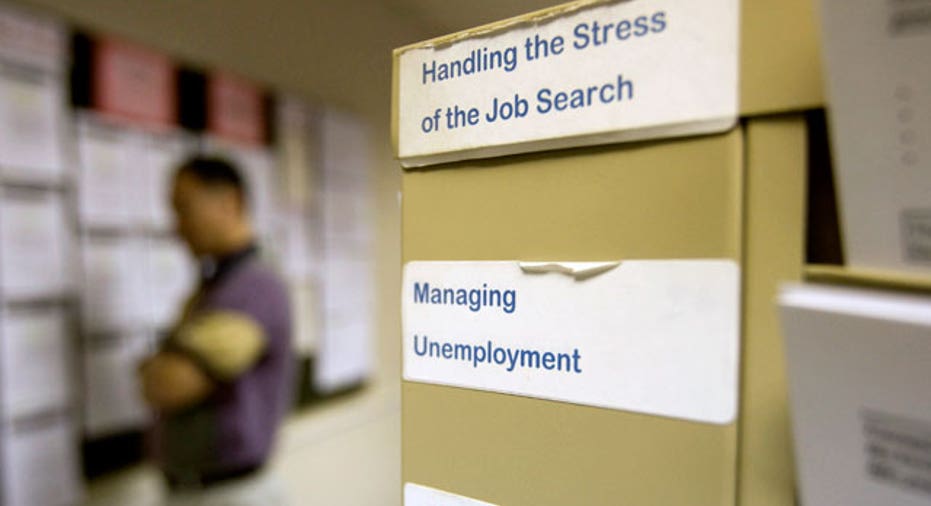 New claims for unemployment benefits edged down last week, according to a government report on Thursday that pointed to a modest improvement in the labor market at the start of the fourth quarter.
Initial claims for state unemployment benefits dipped 1,000 to a seasonally adjusted 404,000, the Labor Department said, from an upwardly revised 405,000 the prior week.
Economists polled by Reuters had forecast claims rising to 405,000 from the previously reported 401,000.
Nonfarm employment increased 103,000 in September after gaining 57,000 the prior month, the department reported last week. While payrolls last month were lifted by the return of 45,000 Verizon Communications workers, key measures of labor market health showed some improvement.
Initial claims stayed close to the 400,000 mark usually associated with some improvement in the jobs market for a third straight week.
More signs of improvement in the labor market could further diminish the chances of a new recession, but much of the economy's fortunes now depend on how Europe handles its debt crisis.
A Labor Department official said there was nothing unusual in the state-level data, but noted that claims tended to show large increases at the start of a quarter.
The model used by the department to smooth out seasonal variations had expected a large increase in claims last week and since the figure came in close to expectations, there was little change in the seasonally adjusted level.
Since Monday was a federal holiday, four states including California and Virginia, gave estimates. But the Labor Department official said these tended to be accurate and he did not anticipate major revisions to the data next week.
The four-week moving average of claims, considered a better measure of labor market trends, fell 7,000 to 408,000.
The number of people still receiving benefits under regular state programs after an initial week of aid dropped 55,000 to 3.67 million in the week ended October 1.
Economists forecast so-called continuing claims unchanged at 3.70 million.
The number of Americans on emergency unemployment benefits fell 11,412 to 3.02 million in the week ended September 24, the latest week for which data is available.
A total of 6.82 million people were claiming unemployment benefits during that period under all programs, down 39,203 from the prior week.