Week Ahead: The President's Jobs Speech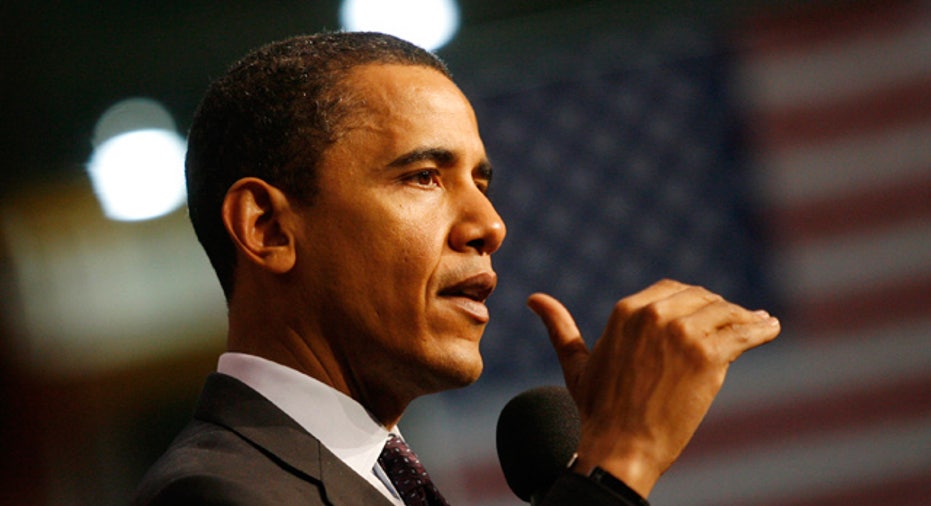 President Obama's jobs speech scheduled for Thursday night before a joint session of Congress will get a lot of attention but it remains uncertain what impact the speech will have on the troubled labor and financial markets.
On Friday, the Labor Department reported that the U.S. did not create a single job during the month of August, while the unemployment rate remained pegged stubbornly high at 9.1%.
The President will have to walk a tightrope, offering proposals that might actually put some of the 14 million unemployed Americans to work, but which dont add to already exploding U.S. deficits.
Markets are closed on Monday for the Labor Day holiday.
Second quarter earnings are winding down, but a few big retailers will report next week, including Talbots (NYSE: TLB), Krogers (NYSE: KR), and Mens Warehouse (NYSE: MW).
The Federal Reserve will release its Beige Book on Wednesday. The report compiles information on economic conditions from all of the 12 Federal Bank districts and should help Fed policy makers formulate strategy ahead of their September meeting.
The data will almost certainly show that regional economies are faltering along with the larger national economy, a revelation that will only add more pressure on Fed decision makers to take additional measures to ward off another recession.
A debate is brewing within the Fed over whether more action can have an impact on the frustratingly slow pace of recovery. A small but vocal minority on the 10-member Federal Open Market Committee, which sets Fed policy, believes earlier measures have had little if any impact. Furthermore, they believe additional measures could increase the risk of inflation.
Fed Chairman Ben Bernanke, meanwhile, has repeatedly said in speeches that the Fed is willing to take more action if deemed necessary. Bernanke has been vague about what that action might be.
The ISM Non-Manufacturing Index is due on Tuesday and international trade balance figures due on Thursday.
Initial jobless claims for the previous week are due on Thursday. One piece of good news in Fridays otherwise bleak jobs report was that layoffs are not increasing, a point some analysts are holding up as evidence a second recession is not imminent.