Week Ahead: Fed Meeting Minutes and Economic Data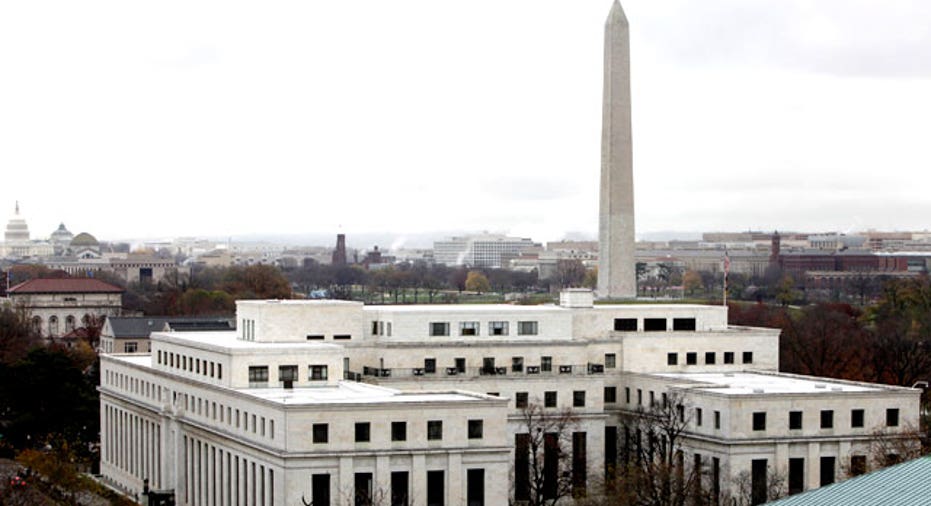 Stock markets next week will try to maintain Friday's momentum, achieved via a strong labor report that saw the unemployment rate drop to 8.8%, the lowest level in two years.
On tap for the upcoming week are the minutes from the Federal Reserve's March 15 policy meeting, set for release on Tuesday. Investors will be looking for signs that Fed officials are keeping an eye on inflation as energy prices rise on upheaval in the Middle East and soaring commodities push prices at the grocery store higher.
Also set for release Tuesday is a survey from the Institute for Supply Management on the non-manufacturers purchasing managers index, which measures activity primarily by service companies.
"Various cross-currents suggest that the ISM index for services industries should inch up to 60.0 in March. Business activity remained at solid levels, and freight volumes picked up in the first quarter, while financial market conditions were less buoyant. Orders pulled back slightly," according to economists at IHS Global Insight.
Other economic data reports scheduled for release next week include a report on consumer credit levels due out Thursday and a report on wholesale inventories due out on Friday.
Investors will also be watching March same-store sales from retailers, as they are released next week, for signs that consumer spending has picked up. March sales are expected to be slightly off from a year earlier because Easter falls later this year.
Economists believe new jobless claims for the week ended April 2, set for release Thursday, will be slightly lower at an estimated 385,000, than the previous week when 388,000 claims were made.
Renaissance Capital, a Greenwich, Ct., initial public offering research firm, reported Friday that four companies will take their stocks public next week.
CVR Partners, a Sugar Land, Texas-based spinoff from CVR Energy's nitrogen fertilizer facility, will raise $250 million through the sale of 19.2 million shares at a range of $12 to $14. Morgan Stanley, Barclays Capital and Goldman Sachs are lead managers.
Golar LNG Partners LP, a unit of Hamilton, Bermuda-based Golar LNG Ltd., is raising $252 million through the sale of 12 million shares at a range of $20 to $22. Citigroup, Bank of America Merrill Lynch and Morgan Stanley are lead managers.
SandRidge Mississippian Trust I, an Austin, Texas-based oil well trust, is raising $250 million through the sale of 12.5 million shares at a range of $19 to $21. Raymond James and Morgan Stanley are the lead managers.
Tranzyme, a Durham, N.C.-drug company, is raising $54 million through the sale of 13.5 million shares at $4. Citigroup is lead manager.
Renaissance Capital said 32 IPOs have priced so far in 2011, a 14% increase over a year ago.
Members of Congress will try to reach a funding agreement next week before an imposed Friday deadline or face a possible shutdown of the federal government. Reports say both sides may be close to an agreement.
While both Democrats and Republicans agree broadly that spending has to be cut, the two sides differ on amounts and from where those cuts should be made,