WEC Energy Group's Earnings Show Its Recent Acquisition Is Really Paying Off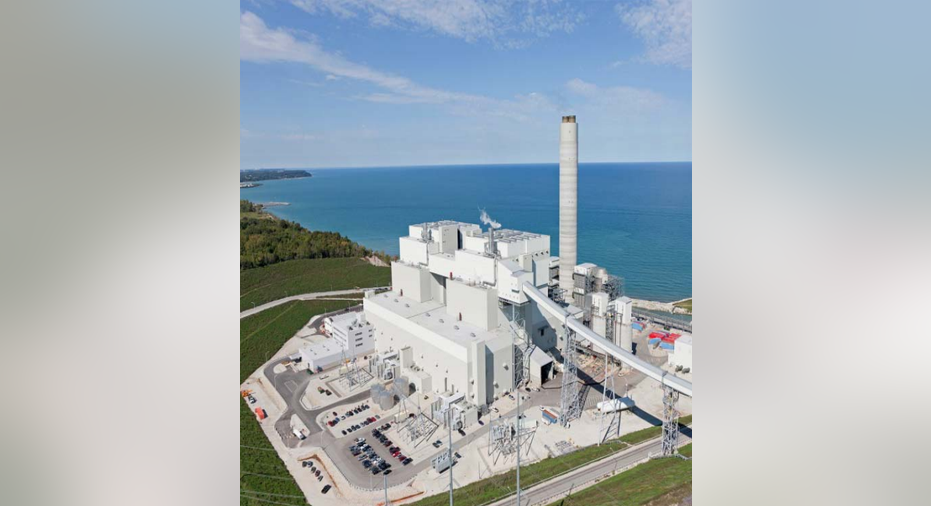 Image source: WEC Energy Group.
Last year,WEC Energy Group made a transformative acquisition when it purchased natural gas utility Integrys. Over the past few quarters, the company was working out the kinks that come with such a large acquisition. This past quarter, though, the company really shined as it posted strong earnings results.
Let's take a quick look at WEC Energy Group's most recent quarter and what investors should be looking for in the coming quarters.
WEC Energy Group's earnings: The raw numbers
| | | | |
| --- | --- | --- | --- |
| Results (in millions, except per share data) | Q1 2016 | Q4 2015 | Q1 2015 |
| Revenue | $2,194 | $1,848 | $1,387 |
| Operating income | $589.3 | $380.2 | $358.8 |
| Earnings per share | $1.09 | $0.57 | $0.86 |
Data source: WEC Energy Group earnings release.
This was the first quarter since WEC acquired Integrys last year when there were no acquisition-related expenses for the company. With those out of the way, the company was able to deliver a fairly solid quarter.
What happened with WEC Energy Group this past quarter?
WEC's Wisconsin utilities increased its electricity and natural gas customer bases by 8,000 and 11,000, respectively. Its natural gas customer base in its non-Wisconsin segments increased by 16,000 as well.
Retail electricity sales across all of its segments -- with the exemption of iron ore mines in Michigan's upper peninsula -- decreased 1.6%.
In January, WEC Energy Group's management and board of directors approved an 8.2% increase in its dividend payment to $0.495 per quarter
On January 28th, the company announced that current CEO Gale Klappa will be stepping down, and Allan Leverett, current president of its WE Energies segment, will take over in his place. Leverett became the full-time CEO effective May 1.
What management had to sayWith Allan Leverett now in his first few days as CEO, he didn't have much to say in the company's earnings release aside from the cut-and-dried statements most CEOs make in these press releases: the typical "we did well despite a tough operating environment; we're focusing on effective cost management and capital allocation" sorts of things. Then again, the company's annual meeting is on May 5th, so perhaps Leverett is trying not to unveil too much before the meeting.
Looking forwardWEC Energy Group's earnings were quite solid considering the milder winter in regions where it supplies electricity and natural gas, and it's pretty apparent the Integrys acquisition is paying off. The big question going forward for WEC Energy Group will be addressing the company's power generation fleet and meeting the recent regulations related to the Clean Power Act. WEC Energy's generation fleet is 53% coal today, and the company will need to reduce its total CO2 emissions by 41% to meet regulations, with two-thirds of those reductions being completed by 2022. This could present some issues for WEC in the coming years. Luckily, though, its electricity transmission and natural gas businesses should help keep it chugging along while it works through these issues.
The article WEC Energy Group's Earnings Show Its Recent Acquisition Is Really Paying Off originally appeared on Fool.com.
Tyler Crowe has no position in any stocks mentioned.You can follow him at Fool.comor on Twitter@TylerCroweFool. The Motley Fool recommends WEC Energy Group. Try any of our Foolish newsletter services free for 30 days. We Fools may not all hold the same opinions, but we all believe that considering a diverse range of insights makes us better investors. The Motley Fool has a disclosure policy.
Copyright 1995 - 2016 The Motley Fool, LLC. All rights reserved. The Motley Fool has a disclosure policy.