WebMD Easily Beats in 2Q, Raises Outlook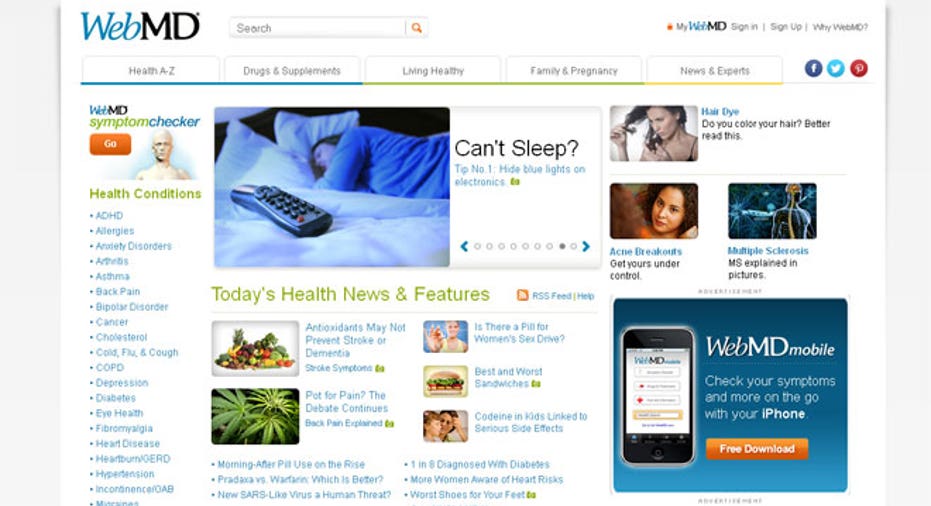 Shares of WebMD (NASDAQ:WBMD) surged more than 25% to a 52-week high Friday morning after the health-information website handily topped Wall Street's expectations in the second quarter and raised its full-year guidance.
Revenue for the three months ended June 30 is expected to be between $124 million and $125 million, representing a year-over-year increase of 10% to 11% and topping average analyst estimates of $117 million, according to a Thomson Reuters poll.
The New York-based company said net income will be about $3 million, or 5 cents a share, far better than its earlier guidance where it had predicted a loss and surpassing the Street's view of break-even earnings per share.
In a statement, WebMD CEO David Schlanger attributed the surprising performance to increased demand for its pubic portals advertising and sponsorship services, particularly from biopharmaceutical customers.
"We are experiencing significant new commitments for our private portal offerings, including the previously announced contract with Blue Cross and Blue Shield Association Federal Employee Program, which are expected to generate revenue beginning in 2014," he said.
The company also raised its full-year outlook to between $485 million and $505 million, above the consensus view of $476.4 million.
Shares of WebMD climbed 25% to $33.65 in recent trade. They are up 73% year-to-date.