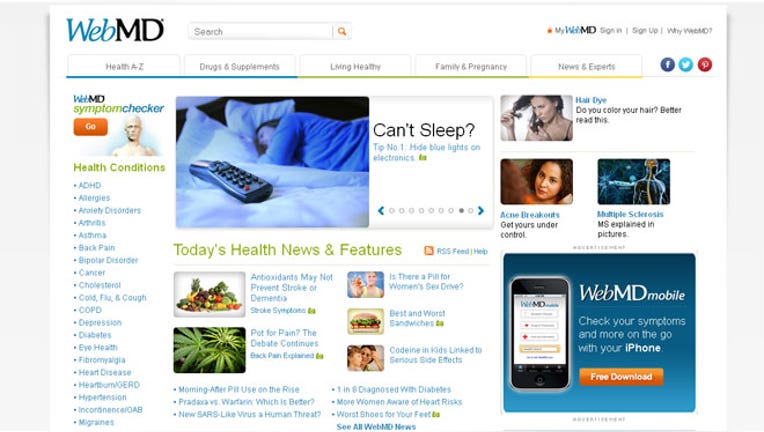 David Schlanger is out as chief executive at WebMD Health Corp., the company said Monday, after a three-year stint leading the health-care advice website.
Mr. Schlanger has been replaced by Steven Zatz, who has been with WebMD and its predecessor companies for 17 years, effective immediately. Mr. Zatz, WebMD's president since 2013, has been responsible for all aspects of the company's advertising and sponsorship business—which accounts for about 80% of its revenue.
During Mr. Schlanger's tenure, the company's annual revenue has grown each year and is on pace to continue climbing this year. The company didn't specify a reason for Mr. Schlanger's departure but said in a press release that he was leaving "by mutual agreement."
A spokesman declined to comment further.
Also on Monday, WebMD said it would increase its share buyback program by about $35 million to $50 million."
Shares, which have declined 16% in the past three months but are still up 28% from a year ago, were inactive premarket.
Write to Joshua Jamerson at joshua.jamerson@wsj.com