Weatherford International's New CEO Wants to Shake Things Up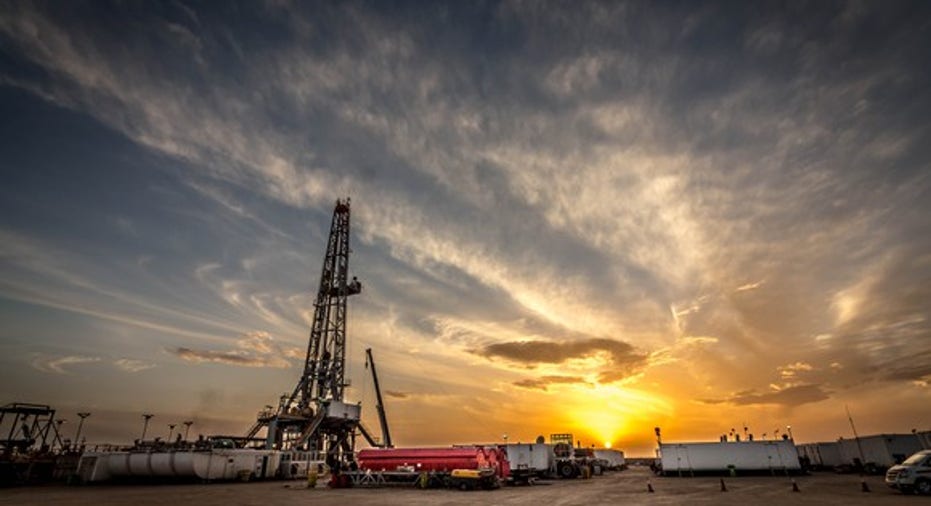 Weatherford International (NYSE: WFT) hasn't exactly been known as the best oil services investment over the past several years. Profits have eluded the income statement, cash flows have been a trickle at best, and it has been burdened with a big debt load.
But the company just put up an "under new management" sign, as this conference call was the first time that interim CEO Kirshna Shivram got to address analysts and investors. Clearly, he had a lot to say. Here are several pertinent quotes from the most recent conference call that investors should know about the new look of Weatherford International.
Image source: Getty Images.
Complete reboot of the executive team
Back in November, former CEO Bernard Duroc-Danner stepped down and was replaced by CFO Krishna Shivram. Since then, Shivram has quickly gone to work putting together his own executive team:
It should be noted that Shivram has not officially been appointed to the CEO position. Based on what he was saying on this conference call, though, it would appear that the appointment is more of a formality than anything else.
Showing signs of life
After several years of declines that have taken a huge toll on Weatherford's balance sheet and stock price, Shivram did point out that there are some signals that a recovery across the industry are underway.
Incrementals he is referring to are improvements in gross profits. The combination of lower costs and slight upticks in revenue are leading to some pretty impressive gains on gross operating profit.
The plan
This conference call was the first time that Shivram has been able to directly address shareholders. So this is where he was able to lay out his plan for the company. On paper, it's a very simple one:
Of course, building this kind of plan and implementing it are two completelydifferent things. The first one is key as Weatherford's debt load has been a challenge for some time. Shivram thinks that it can be done as some of its convertible debt gets converted to equity and by selling its pressure pumping and land rig businesses.
Finally seeing some free cash flow?
Something that has escaped Weatherford for years has been free cash flow, either because its operations weren't generating adequate cash or its investments were simply too much. According to Shivram, free cash flow can be achieved if the company focuses on keeping capital spending at a low rate and focus on utilizing a greater amount of its existing assets.
This does sound promising, but do keep in mind that the company has been saying it would free cash flow positive for some time now. This is probably a goal that investors should treat with an "I'll beleive it when I see it" attitude.
What we will do best
Being a large oil services company has become harder as companies in the industry have consolidated and have been providing a broader range of services. Shivram wants to go in the other direction, though:
This is an interesting tactic to consider, especially when two of its largest competitors -- Schlumberger and Baker Hughes -- have both made corporate moves lately that would make them more of that one-stop shop that provides both the services and equipment throughout the lifecycle of the well. It will be interesting to see how that dynamic plays out over the next several years.
Working well with others
In conjunction with that more narrow focus on the things it does well, Shivram's plan for Weatherford also involves working with other companies that have complementary offerings to provide better options to customers. Here's Shivram's thinking behind the idea:
In fact, the same day that Weatherford released earnings, it also announced a memorandum of understanding with land rig owner Nabors Industries (NYSE: NBR) where Weatherford will incorporate several of its automated drilling software and technologies onto Nabors rigs to enhance the value those rigs have to customers, while providing a larger sales channel for drilling technologies from Weatherford.
But the right companies
Of course, these kinds of corporate collaborations have to make sense for the company's bottom line. So, as Shivram puts it, the company will be selective with the companies with which it will partner:
What a Fool believes
Shivram seems to be saying the right things here, but the devil is in the details. If the company can actually make good on its plan, then Weatherford may finally be able to pull itself out of this multiyear funk. Until we see some tangible results, though, investors should maintain that "prove it to me" mind-set.
10 stocks we like better than Weatherford InternationalWhen investing geniuses David and Tom Gardner have a stock tip, it can pay to listen. After all, the newsletter they have run for over a decade, Motley Fool Stock Advisor, has tripled the market.*
David and Tom just revealed what they believe are the 10 best stocks for investors to buy right now... and Weatherford International wasn't one of them! That's right -- they think these 10 stocks are even better buys.
Click here to learn about these picks!
*Stock Advisor returns as of February 6, 2017
Tyler Crowe has no position in any stocks mentioned. The Motley Fool has no position in any of the stocks mentioned. The Motley Fool has a disclosure policy.