Wearable Tech Has a World to Grow Into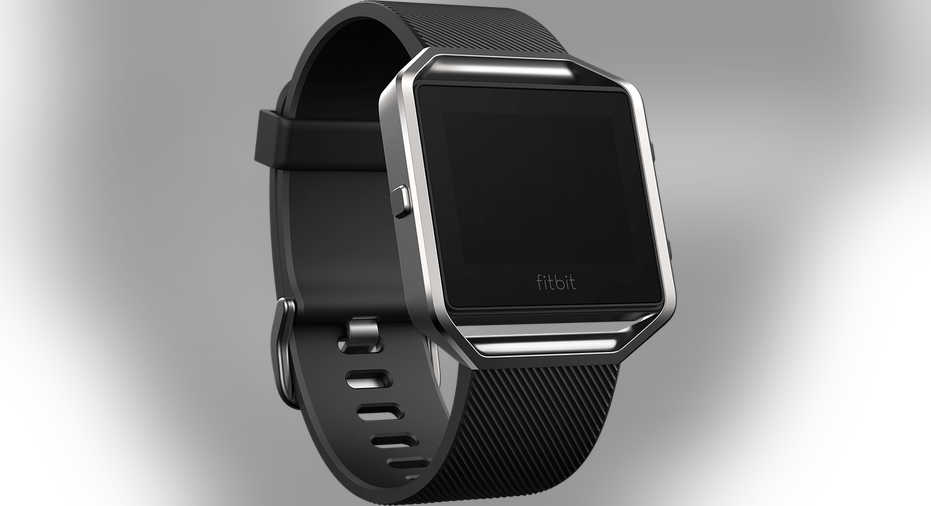 Image source: Getty Images.
Sales of wearable device sales have been on the rise in the past few years, but a few companies have reported a slowdown as of late. Notably, makers of wrist devices like smartwatches and fitness wristbands notched a slowdown, but relief could come if the companies can gain traction in international markets.
How wearables sales are doing
At the beginning of the year, hopes were high that 2016 would end up showing another strong year of growth for the wearables industry. One estimate was for global wearable sales to reach 274 million, an 18% increase over 2015.
While sales have increased overall, some device makers hit speed bumps during the third quarter as the overall wearables market increased 3.1% to 23 million devices, according to IDC. Here is a summary of wearable sales from the industry leaders, as estimated by IDC:
| Company | Units shipped Q3 2016 (millions) | Units shipped Q3 2015 (millions) |
| --- | --- | --- |
| Fitbit | 5.3 | 4.8 |
| Xiaomi | 3.8 | 3.7 |
| Garmin | 1.3 | 1.2 |
| Apple | 1.1 | 3.9 |
| Samsung | 1.0 | 0.5 |
Data source: IDC Research.
Wearable technology is still a young industry, and the slow year-over-year growth could be a speed bump. Many companies are anticipating strong holiday shopping season sales, and it is worth noting that Apple's (NASDAQ: AAPL) big slide (72%) is largely due to the delayed release of the Apple Watch 2 until close to the end of the quarter. Some estimates also put wearable sales surpassing 300 million units next year, and 600 million by the year 2020.
However, the meager growth during the quarter is concerning, especially in the U.S., where a large part of wearable growth has occurred. With sales hitting headwinds in North America, the industry now needs overseas sales to pick up for double-digit growth to resume.
The key to continued growth
In 2015, about 40% of wearable sales came from North America, with most units sold being a device worn on the wrist. Less than 20% of wearables shipped were sold in Europe, and less than a third in the heavily populated Asian market. Trends point to wristbands and watches continuing to grow in use and account for most wearable sales, but the numbers show that much work can be done to drive interest outside of the United States.
Many wearable makers are tight-fisted with specific numbers on devices sold and where for competitive reasons. However, Fitbit (NYSE: FIT) management has been a little more forthcoming and has shed light on the fact that wearable sales are just beginning to take off in many other markets.
During the last earnings call , CEO James Park spoke specifically about the European and Asian markets and his company's efforts there. Fitbit opened a new regional headquarters in Dublin in August, and the focus is paying off with sales in Europe increasing 64% during the third quarter. "We believe Europe represents a large underpenetrated market," said Park. "The population of the five largest countries -- Germany, France, the U.K., Italy, and Spain -- equals the approximate size of the U.S. but less than 15% of our total devices sold to date."
Image source: Fitbit.
Asia has been a different story, with only 7% of total sales coming from the region. Sales actually contracted during the third quarter by 45% in the Asia-Pacific region. Management said they will be evaluating the situation as the sheer population size represents the greatest opportunity for Fitbit's business. "Within the Asian countries, we are looking to bring greater localization and continue to refine our marketing based on additional consumer research," Park said.
Both the European and Asian regions are more fragmented than North America, comprised of multiple countries, each with unique challenges. Fitbit's inclination, though, is that a little individualized marketing effort can go a long way in pushing consumer interest in those areas.
The early days of wearables
What is important to remember here is that it is still early in the game for wearable technology. Connected devices are still being enhanced, tweaked, and optimized, which has been increasing sales in the U.S. as new features become available. And the international market has barely been scratched, providing a new wave of growth for wearable tech companies in the years ahead.
Nicholas Rossolillo owns shares of Apple. The Motley Fool owns shares of and recommends Apple and Fitbit. The Motley Fool has the following options: long January 2018 $90 calls on Apple and short January 2018 $95 calls on Apple. Try any of our Foolish newsletter services free for 30 days. We Fools may not all hold the same opinions, but we all believe that considering a diverse range of insights makes us better investors. The Motley Fool has a disclosure policy.