Weak Guidance Tarnishes Cisco's Solid Quarter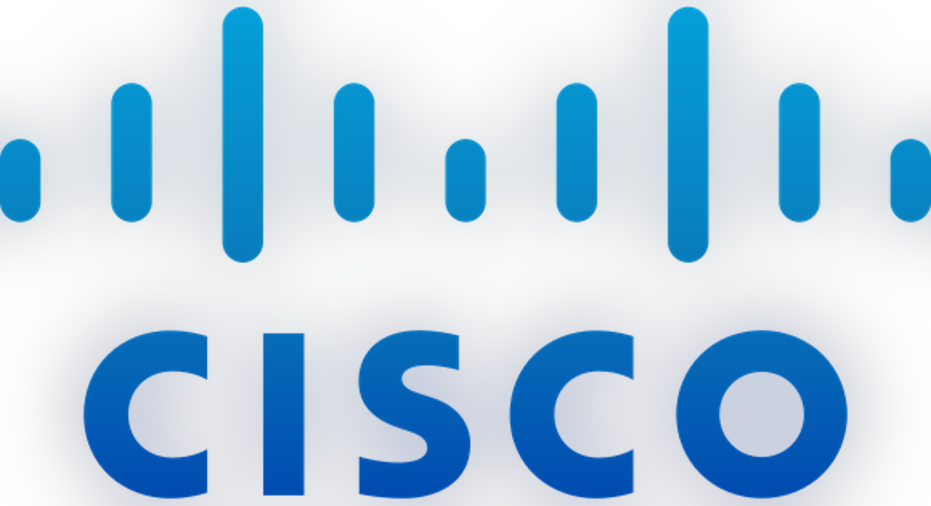 Networking hardware company Cisco Systems (NASDAQ: CSCO) reported its fiscal third-quarter results after the market closed on May 17. Revenue dipped slightly, with the routing and collaboration businesses suffering declines, but cost-cutting efforts led to a jump in net income. The real story was Cisco's guidance, which called for a steep decline in revenue during the fourth quarter. Here's what investors need to know about Cisco's third-quarter report.
Cisco Systems results: The raw numbers
| Metric | Q3 2017 | Q3 2016 | Year-Over-Year Change |
| --- | --- | --- | --- |
| Revenue | $11.9 billion | $12.0 billion | (0.5%) |
| Net income | $2.52 billion | $2.35 billion | 7.1% |
| Non-GAAP EPS | $0.60 | $0.57 | 5.3% |
Data source: Cisco Systems.
Image source: Cisco Systems.
What happened with Cisco Systems this quarter?
The core switching business enjoyed a small revenue boost, while collaboration, routing, and data center suffered declines.
Switching revenue rose 2% year over year to $3.49 billion, while routing revenue slumped 2% to $2.03 billion.
Collaboration revenue was $1.02 billion, down 4% year over year.
Data center revenue declined 5% to $767 million, while wireless revenue grew 13% to $703 million.
Security revenue grew by 9% to $527 million, a slower pace than the 12% growth rate recorded for the first nine months of fiscal 2017.
Recurring revenue was 31% of total revenue, up from 29% at the same time last year.
Deferred revenue rose 13% year over year to $17.3 billion. Deferred product revenue was up 26%, while deferred service revenue was up 7%. The portion of deferred revenue related to recurring software and subscription businesses was up 57%, or up 51% excluding the acquisition of AppDynamics.
Cisco's total cash balance was $68 billion at the end of the third quarter, with $2.9 billion available in the United States.
Cisco provided the following guidance for the fourth quarter:
Revenue is expected to decline by 4% to 6% year over year.
Non-GAAP gross margin between 63% and 64%, and non-GAAP operating margin between 29.5% and 30.5%.
Non-GAAP EPS between $0.60 and $0.62.
What management had to say
Cisco CEO Chuck Robbins discussed the company's transformation:
CFO Kelly Kramer vowed to continue investing in growth areas, sidestepping the weak guidance:
Looking forward
Cisco managed only a slight revenue decline in the third quarter, and it was able to grow earnings by cutting costs. Layoffs announced last year brought down costs, and the company extended that restructuring plan in May to include an additional 1,100 employees. Pre-tax charges between $150 and $200 million will be recognized in the fourth quarter related to that plan.
The big surprise from Cisco was the call for a steep revenue decline during the fourth quarter. Non-GAAP EPS is expected to hold up thanks to cost-cutting, but the weak revenue guidance raises some questions about the company's strategy.
10 stocks we like better than Cisco SystemsWhen investing geniuses David and Tom Gardner have a stock tip, it can pay to listen. After all, the newsletter they have run for over a decade, Motley Fool Stock Advisor, has tripled the market.*
David and Tom just revealed what they believe are the 10 best stocks for investors to buy right now...and Cisco Systems wasn't one of them! That's right -- they think these 10 stocks are even better buys.
Click here to learn about these picks!
*Stock Advisor returns as of May 1, 2017.
Timothy Green owns shares of Cisco Systems. The Motley Fool recommends Cisco Systems. The Motley Fool has a disclosure policy.