Wayfair Tumbles Despite Earnings Beat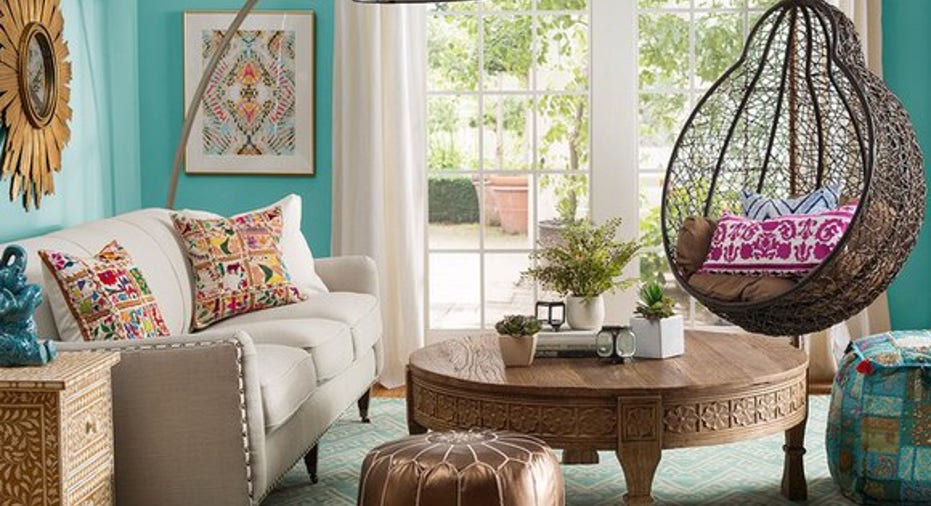 Image source: Wayfair.
What happened
Shares of online furniture retailer Wayfair (NYSE: W) slumped on Tuesday despite a positive third-quarter report. The company beat analyst estimates for both revenue and earnings, but rapidly rising costs may have outweighed that news. At 11:45 a.m. EST, the stock was down about 11.5%.
So what
Wayfair reported third-quarter revenue of $861.5 million, up 45% year over year and $12 million higher than the average analyst estimate. Active direct retail customers totaled 7.4 million during the quarter, up 60.4% year over year. Average order value was $244, up from $235 during the same period last year.
Non-GAAP EPS came in at a loss of $0.54, down from a loss of $0.13 in the prior-year period but $0.05 higher than analysts were expecting. All of Wayfair's profitability numbers moved in the wrong direction. GAAP EPS was a loss of $0.72, down from a loss of $0.18. Free cash flow was a loss of $13.97 million, down from a gain of $35.3 million. And adjusted EBITDA was a loss of $30.85 million, down from a loss of $1.45 million.
"We are very pleased to report yet another strong quarter of rapid growth as we continue to gain significant market share," said Wayfair CEO Niraj Shah. "Overall, our business grew Q3 net revenue by 45 percent year over year and our Direct Retail business was up 53 percent year over year. With a core focus on enhancing the retail experience for our customers through technology, innovation, and inspiring merchandising, we are rapidly redefining the way people shop for their homes."
Now what
Despite beating analyst estimates and posting strong revenue growth, the dramatic deterioration in earnings, free cash flow, and EBITDA may be the driving force behind the slumping stock price. GAAP operating expenses soared 64.5% year over year, growing far faster than revenue. Gross margin also declined slightly, dropping about 40 basis points year over year to 23.4%.
Wayfair continues to put up impressive growth numbers, but the company is moving in the wrong direction when it comes to profitability. With the stock down on Tuesday, investors may be questioning whether Wayfair will ever manage to turn a profit.
10 stocks we like better than Wayfair When investing geniuses David and Tom Gardner have a stock tip, it can pay to listen. After all, the newsletter they have run for over a decade, Motley Fool Stock Advisor, has tripled the market.*
David and Tom just revealed what they believe are the ten best stocks for investors to buy right now... and Wayfair wasn't one of them! That's right -- they think these 10 stocks are even better buys.
Click here to learn about these picks!
*Stock Advisor returns as of November 7, 2016
Timothy Green has no position in any stocks mentioned. The Motley Fool owns shares of and recommends Wayfair. Try any of our Foolish newsletter services free for 30 days. We Fools may not all hold the same opinions, but we all believe that considering a diverse range of insights makes us better investors. The Motley Fool has a disclosure policy.