Watsco Cools Off as Growth Slows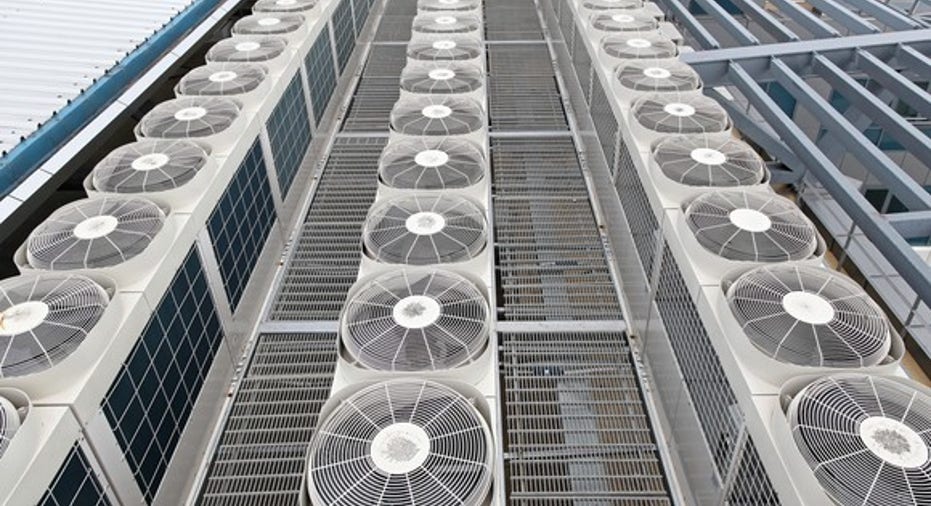 Watsco (NYSE: WSO) has done a great job of capitalizing on the need for heating, ventilation, and cooling systems for the residential and commercial market, and investors have grown used to seeing good growth from the company. Indeed, coming into Tuesday's fourth-quarter financial report, Watsco investors were looking forward to accelerating sales growth and a double-digit percentage climb for its bottom line. However, most businesses go through cycles, and although Watsco did set some new records in its results, the pace of its growth fell short of what most investors wanted to see.
Let's take a closer look at Watsco to see how it performed and whether the future looks brighter.
Image source: Getty Images.
Watsco cites "unfavorable seasonal conditions" for sluggish sales
Watsco's fourth-quarter report wasn't particularly satisfying for those following the stock. Sales gained just 1% to $914 million, and that was far slower than the 5% growth rate that most investors were looking to see. Net income growth was more encouraging, rising 12% to $30 million, but earnings of $0.81 per share fell short of the consensus forecast by $0.06 per share, and the year-over-year increase was only half of what was expected from Watsco.
Looking more closely at the numbers, Watsco was able to overcome some of its challenges to boost its margins. Gross profit margin climbed to 25%, rising almost half a percentage point, and solid cost controls kept growth in overhead expenses to a similar rate as overall sales. That helped boost operating margin from 6% for the year-ago period to 6.4% for the fourth quarter of 2016, and that was instrumental in producing greater profit from flat sales.
The most discouraging news from Watsco was in how its main segments performed. Watsco gets two-thirds of its revenue from sales of HVAC equipment, and that segment posted sales gains of only 2%. The other HVAC products segment suffered a 1% drop in its top line. On the commercial front, refrigeration products enjoyed a 3% rise in sales, continuing to slow from faster growth rates earlier in 2016.
Watsco CEO Albert Nahmad reminded investors that the fourth quarter isn't traditionally the best for the company's business prospects. "Watsco delivered record performance during the fourth quarter," Nahmad said, "reflecting mid-single-digit growth in most markets, offset by unfavorable seasonal conditions in certain regions and a decline in international locations." The CEO pointed to the cyclical nature of the replacement market for air conditioning systems as creating difficulties for Watsco, but it's unclear why year-over-year comparisons don't take these seasonal considerations into account in both periods to allow better comparisons.
Can Watsco heat up again?
Watsco still sees itself as the leader in the HVAC distribution industry, and it continues to work on its technology strategy to help its sales team and its customers enjoy a better experience. During 2016, Watsco tripled the number of weekly active users of its e-commerce app, leading to online transactions more than doubling from 2015 levels. Moreover, Watsco is seeing more of its salespeople and store managers use its business intelligence platform to make queries and optimize their business opportunities, and the results have included huge increases in sales performance compared to those who don't use the resources. Supply chain and warehouse optimization is another area where investment is paying off for Watsco, helping it reduce costs and speed up inventory turns to make the company more efficient.
In addition, Watsco has looked at strategic moves to try to enhance its business. Along with its quarterly results, Watsco announced that it has boosted its ownership of a joint venture with HVAC giant Carrier to 80%, paying $43 million for a 10-percentage-point increase in its stake in the venture. With sales of $500 million in 2016, the Carrier Enterprise Northeast joint venture has been a useful driver of growth for Watsco, and the company clearly sees more opportunity from the venture going forward.
Watsco investors weren't happy with the company's moves, and the stock dropped more than 4% in the opening minutes of the regular trading session following the announcement. Investors will want to see signs of a rebound in fundamental growth prospects before they'll be entirely confident that Watsco is still on the right track for long-term success.
10 stocks we like better than WatscoWhen investing geniuses David and Tom Gardner have a stock tip, it can pay to listen. After all, the newsletter they have run for over a decade, Motley Fool Stock Advisor, has tripled the market.*
David and Tom just revealed what they believe are the 10 best stocks for investors to buy right now... and Watsco wasn't one of them! That's right -- they think these 10 stocks are even better buys.
Click here to learn about these picks!
*Stock Advisor returns as of February 6, 2017
Dan Caplinger has no position in any stocks mentioned. The Motley Fool recommends Watsco. The Motley Fool has a disclosure policy.