Watch Out, United Airlines! Alaska Air Expands in San Francisco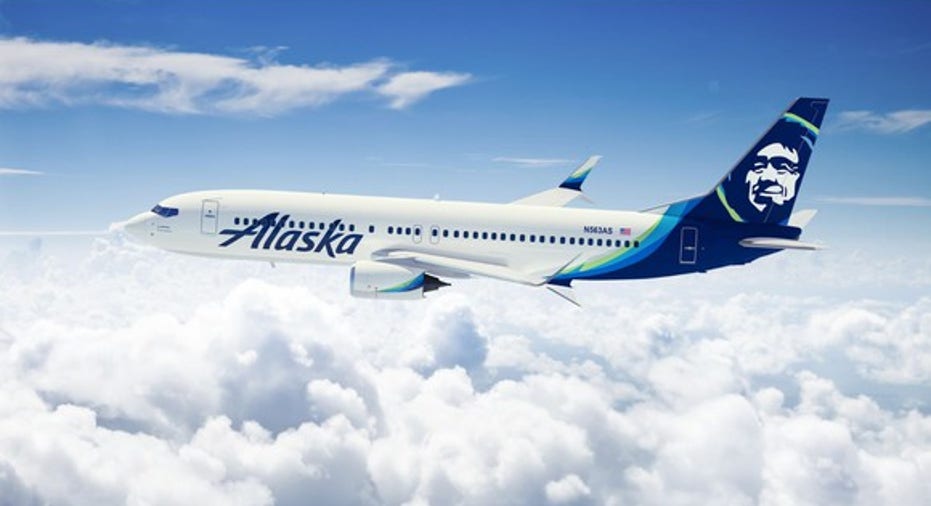 It's been clear from the beginning that Alaska Air's (NYSE: ALK) acquisition of Virgin America was bad news for United Continental (NYSE: UAL). Alaska Air's management viewed the deal as a springboard for growth in California -- especially in the Bay Area. Meanwhile, United is the dominant airline in San Francisco.
On Thursday, Alaska Air revealed just how much of a threat it could be to United. The carrier announced an aggressive expansion in San Francisco that will break United Airlines' monopolies on many routes. As Alaska's growth ramps up later this year, it could start to put pressure on unit revenue in one of United Continental's most important hubs.
The source of the threat
The key to Alaska Air's success is that it offers a very good product at a low cost. Indeed, Alaska Airlines has been the highest-rated "traditional airline" in J.D. Power's annual North America Airline Satisfaction Study for nine years in a row. (United Airlines has been at the bottom of the rankings in recent years.)
Alaska Airlines routinely gets high marks for service. Image source: Alaska Air.
Meanwhile, including the results at Virgin America, Alaska Air's mainline cost per available seat mile (CASM) excluding fuel and special items declined slightly to 8.04 cents in 2016. On a comparable basis, United Airlines' CASM was 20% higher at 9.66 cents last year. This gap is growing as Alaska Air has a long track record of reducing its unit costs over time.
This is clearly a source of concern for United Continental shareholders. Producing a lower-quality product at a higher cost is not a recipe for long-term success.
Of course, United does have some advantages over Alaska Air. Most importantly, it has a broad global route network. Yet Alaska's partnerships with more than a dozen other airlines give its customers access to a wide variety of destinations that Alaska Airlines doesn't serve directly.
A fast start in San Francisco
Over the past decade, Virgin America has built a large base of devoted fans in San Francisco. It did so despite having a very small route network. In fact, Virgin America flies nonstop from San Francisco to just 21 destinations, covering 19 cities. By contrast, United Airlines serves about 100 nonstop destinations from San Francisco, with 275 daily departures.
United has a dominant share of the San Francisco market today. Image source: United Airlines.
After closing its acquisition of Virgin America in December, Alaska Air moved quickly to build up its presence in San Francisco. Before the end of the year, it announced three new nonstop routes from San Francisco, including four times daily service to Orange County, California, two daily flights to Minneapolis, and a daily roundtrip to Orlando, Florida.
More recently, Alaska Air won tentative approval to begin daily flights from San Francisco to Mexico City, a key business market. However, the carrier saved its biggest move for this week.
Another round of expansion
On Thursday morning, Alaska Air announced plans to add another nine nonstop routes from San Francisco. Between Aug. 31 and Dec. 14, it will inaugurate daily flights to Albuquerque, New Mexico; Baltimore; Indianapolis; Kansas City, Missouri; Kona, Hawaii; Nashville, Tennessee; New Orleans; Philadelphia; and Raleigh-Durham, North Carolina. The new flights will use a combination of Virgin America A320s and Alaska Airlines-branded E175 regional jets.
With the exception of San Francisco-Philadelphia -- a route served by American Airlines -- United Airlines is the only carrier flying nonstop on any of these routes today. This typically allows it to command high prices.
On some of these routes, United does offer reasonable fares for advance purchase, despite its monopoly position. Raleigh-Durham is an outlier, with roundtrip fares for nonstop flights in early May exceeding $1,000. However, for last-minute bookings, roundtrip fares of around $1,000 on these routes are the norm, not the exception. Alaska Air is likely to undercut these fares, forcing United to drop its prices.
Alaska Airlines has also announced a handful of additional routes at San Jose International Airport (in California). Its new daily flights to Austin, Texas, and Tucson, Arizona, and four daily flights to Los Angeles will give Bay Area customers more travel options.
A long slog for United Continental
Based on its current plans, Alaska Air will offer about 125 daily flights to 42 destinations from the three Bay Area airports by the end of 2017. That is far more competition than United Airlines has faced in San Francisco in recent years.
To make matters worse, Alaska Air seems to be gearing up for a multiyear campaign of double-digit annual growth in the Bay Area. Pricing pressure in the lucrative San Francisco market may just be a fact of life for United Airlines in the coming years.
10 stocks we like better than Alaska Air GroupWhen investing geniuses David and Tom Gardner have a stock tip, it can pay to listen. After all, the newsletter they have run for over a decade, Motley Fool Stock Advisor, has tripled the market.*
David and Tom just revealed what they believe are the 10 best stocks for investors to buy right now... and Alaska Air Group wasn't one of them! That's right -- they think these 10 stocks are even better buys.
Click here to learn about these picks!
*Stock Advisor returns as of February 6, 2017
Adam Levine-Weinberg owns shares of Alaska Air Group. The Motley Fool has no position in any of the stocks mentioned. The Motley Fool has a disclosure policy.