Waste Management Stock Wins a Buy Rating: 3 Reasons These Shares Aren't Trash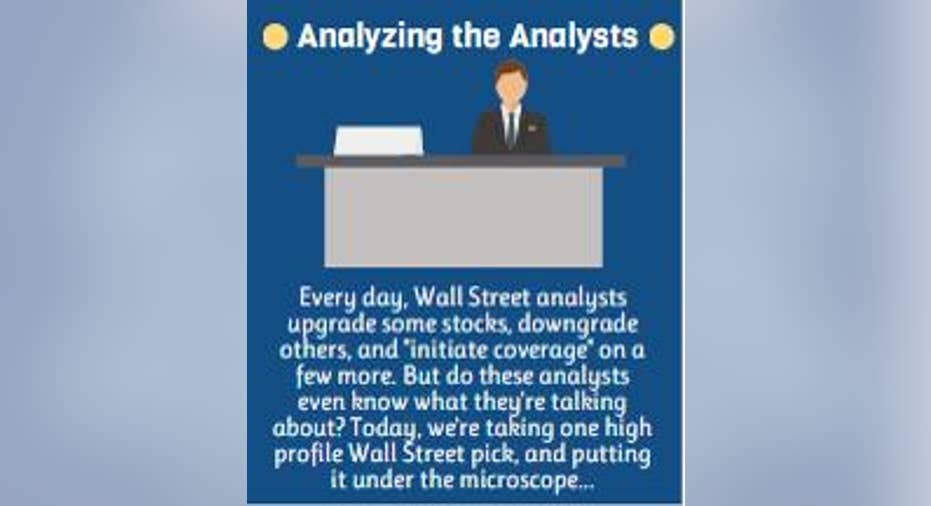 With shares up nearly 24% in 52 weeks, garbage truck operatorWaste Management just may be the most successful big industrial stock you've never considered buying -- but Oppenheimer has.
In fact, just this morning, Oppenheimer emerged from the trash heap, reeking to high heaven and with a banana peel hanging from one ear, and declared that now is the time to buy Waste Management stock (and Waste Connections as well).
Here are three reasons why.
Garbage doesn't have to be an ugly business.
Reason No. 1: "best in class"If you're going to invest in as distasteful an industry as garbage, it makes sense to at least own the best stock in the industry. And according to Oppenheimer, Waste Management is "best in class" in garbage.
"WM is a consistent cash generator," StreetInsider.com quotes Oppenheimer's analyst as saying, noting that the company has "delivered $2-4 of adjusted FCF/share annually over the last five years. Further, WM has demonstrated a history of shareholder-friendly cash deployment, having paid out nearly $4B in dividends and bought back over $2.5B of its stock from 2010 to 2015."
What's more, despite its strong performance, Waste Management stock hasn't grown as quickly as have some of its peers. The past year may have seen WM shares rise 24% in value, for example, but Waste Connectionsshareholders have enjoyed 43% gains.
Reason No. 2: Trash is treasurePriced north of $60 a share today, Waste Management stock isn't exactly cheap as trash. In fact, its P/E ratio currently sits at a whopping 36.6. is But Oppenheimer thinks the stock is worth at least $67 a share -- and rates it outperform.
How does it reach these conclusions? According to Oppenheimer, investors should be willing to pay about 19 times the amount of cash profit Waste Management will generate in 2017 to own the stock. Oppy estimates this FCF haul at $1.56 billion, which implies a $30 billion market capitalization -- about $67 a share.
Reason No. 3: There's cash in trashAnd that actually raises a pretty important point. According to data from S&P Global Market Intelligence, Waste Management only reported earning $1.1 billion in net income over the past 12 months, but the company's actual free cash flow for the period -- its cash profit -- was $1.4 billion. That's 22% ahead of reported earnings.
In contrast, Republic Services , a Waste Management rival that Oppenheimer also looked at this morning -- and rejected for lacking "internal catalysts" -- currently generates less free cash flow than it reports as net income. (Waste Connections, unprofitable under GAAP, does generate some free cash flow).
Oppenheimer calls Republic Services another "leader in the solid waste management industry," but just doesn't think it's as good a bargain as Waste Management stock today. It rates Waste Connections outperform, just like Waste Management.
Now, the most important thing: Who's cheapest?Now it's time to crunch some numbers. Valued on trailing free cash flow, Waste Management currently sells for about 21 times FCF. Analysts peg the stock for about 8.8% long-term earnings growth on Yahoo! Finance, and the stock pays a 2.7% annual dividend, resulting in a total returnof about 11.5% on Waste Management.
(Call me a miser, but those numbers just don't add up. For a 21 times FCF stock price, I'd want to see Waste Management both growing much faster, and paying a better dividend, than it currently is, before naming the stock a buy.)
Waste Connections, despite reporting GAAP losses, sells for about 26 times free cash flow, which makes it more expensive than Waste Management. On top of that, analysts expect Waste Connections to grow slower (8.6%) -- and it pays a lower dividend to boot (just 0.9%).
(Why Oppenheimer thinks these numbers, so clearly inferior to those at Waste Management, equally good to Waste Management's numbers, is likewise beyond me).
Last but not least: Republic Services. Despite being the lowest rated of the three stocks by Oppenheimer, valuation-wise, Republic is basically smack dab in the middle between Waste Management and Waste Connections. Its valuation is 24 times free cash flow, its dividend yield 2.6%, and its growth rate 8.8%.
If you ask me, that makes the stock just as big a sell as either of its rivals. Simply put, Oppenheimer is calling this industry all wrong. It may say two of these three stocks are treasures, but I think they all belong in the trash.
The article Waste Management Stock Wins a Buy Rating: 3 Reasons These Shares Aren't Trash originally appeared on Fool.com.
Fool contributorRich Smithdoes not own shares of, nor is he short, any company named above. You can find him onMotley Fool CAPS, publicly pontificating under the handleTMFDitty, where he's currently ranked No. 294 out of more than 75,000 rated members.The Motley Fool owns shares of Waste Management and recommends Republic Services. Try any of our Foolish newsletter services free for 30 days. We Fools may not all hold the same opinions, but we all believe that considering a diverse range of insights makes us better investors. The Motley Fool has a disclosure policy.
Copyright 1995 - 2016 The Motley Fool, LLC. All rights reserved. The Motley Fool has a disclosure policy.