Warriors Set Win Record But Playoffs Bring 'Clean Slate'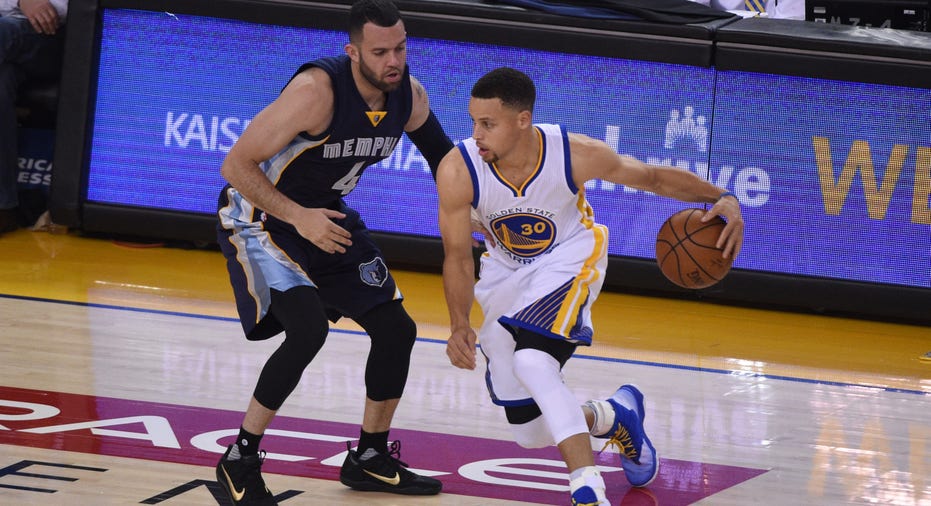 Now that the Golden State Warriors have set the NBA record for most wins during a regular season, the team must grapple with an even bigger challenge: winning a second consecutive championship.
The Warriors, led by reigning NBA Most Valuable Player Stephen Curry, finished the season at 73-9 after decimating the middling Memphis Grizzlies 124-104 on Wednesday. The win moved them ahead of the 1995-96 Chicago Bulls, who had previously held the single season record for victories with 72.
That Bulls team went on to steamroll opponents in the playoffs. Led by Michael Jordan, Scottie Pippen and Dennis Rodman, the Bulls lost only one game before facing the Seattle SuperSonics in the finals, who they defeated in six games.
Warriors head coach Steve Kerr, who also played on the Bulls that historic year, said the end of the regular season brings a "clean slate."
"We've been getting ready for the playoffs for a long time," Kerr, whose Warriors will face the Houston Rockets in the first round of the playoffs, said on Wednesday.
Good coaches set up rituals throughout the season so that players get used to quickly processing victory, or defeat, and turning to the next challenge, said Joe Lenac, a sports psychologist who has consulted for the NFL's St. Louis Rams.
"It's cool to get the record, but can we still keep our minds on the fact that today is another day at the office?" Lenac said. "What do we have to do at the office to do our job well?"
During their playoff run last year, the Warriors went 16-5. However, some of their opponents grappled with key injuries.
Basketball Hall of Famer Charles Barkley, now a television announcer, made that point on TNT this week and said: "I'm guaranteeing the Warriors will not win the world championship."
After the game, Kerr pointed out that the Warriors were able to break the record and keep all their players healthy. And forward Draymond Green dismissed critics, saying the team is "definitely ready" for the playoffs because they've been targeted by other teams for weeks.
"Everyone else's pressure is going to start to equalize ours," he said.
(Editing by Frank Pingue)