Elizabeth Warren drafts bill blocking megamergers
Elizabeth Warren is taking aim at megamergers.
The U.S. senator, a Massachusetts Democrat and leading presidential candidate, wants regulators to review about two decades of deals and put a halt to them going forward, according to Bloomberg News.
The outlet reviewed a draft bill from Warren that would expand antitrust law beyond the so-called consumer welfare standard, an approach that has driven antitrust policy since the 1970s. Under it, the federal government evaluates mergers primarily based on potential harm to consumers through higher prices or decreased quality.
GET FOX BUSINESS ON THE GO BY CLICKING HERE
The new bill would include the impact on entrepreneurs, innovation, privacy and workers, according to Bloomberg.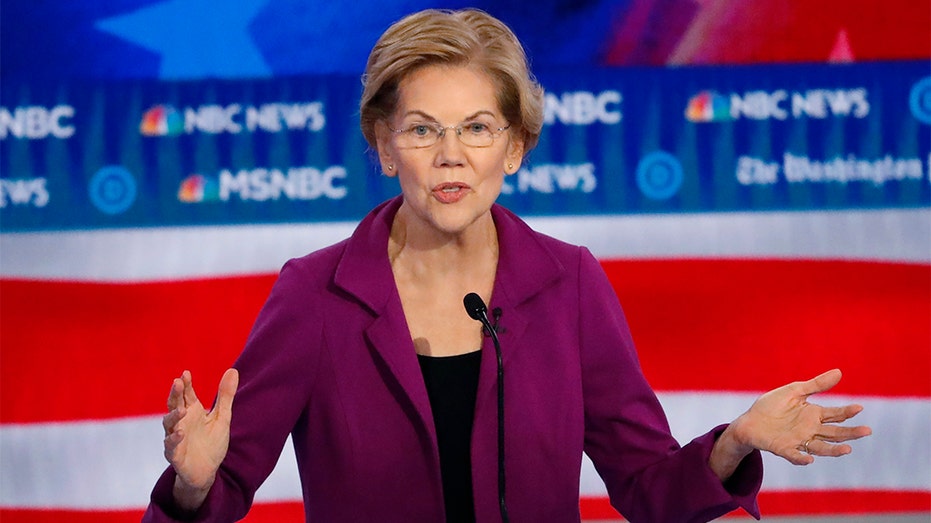 The Warren campaign declined to comment to Bloomberg on the bill, which has a working title of the Anti-Monopoly and Competition Restoration Act.
SEN. BOOKER TAKES ON SEN. WARREN ON TAX PLAN AND 'GROWING WEALTH'
The existence of the bill and Warren's support of it were reported earlier this week by the technology publication the Information.
The measure would focus on mergers where one company has annual revenue of more $40 billion, or where both companies have sales exceeding $15 billion, affecting acquisitions involving big tech firms such as Apple and Microsoft.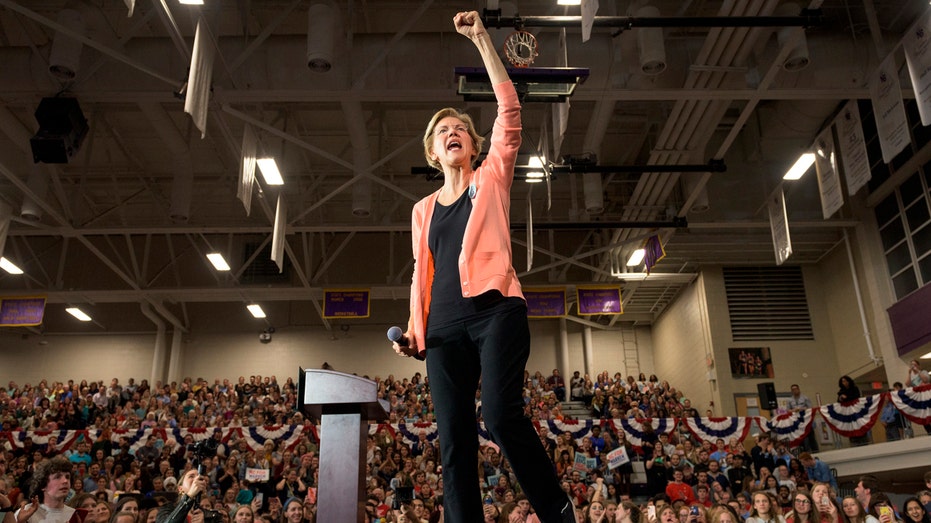 The bill would also place new limitations on smaller deals. Exceptions would include when a company is in danger of collapsing.
CLICK HERE TO READ MORE ON FOX BUSINESS
Warren has long been a critic of large corporate mergers and suggested that companies from Amazon to Facebook should be broken up for antitrust behavior such as competing with their own customers.
If she wins the White House, her administration would seek to designate large tech platforms as platform utilities and appoint regulators "committed to reversing anticompetitive and illegal mergers," Warren wrote in a March blog post on the website Medium.
"We need to stop this generation of big tech companies from throwing around their political power to shape the rules in their favor and throwing around their economic power to snuff out or buy up every potential competitor," Warren wrote. "America's big tech companies provide valuable products but also wield enormous power over our digital lives. Nearly half of all e-commerce goes through Amazon. More than 70% of all Internet referral traffic goes through sites owned or operated by Google or Facebook.