Warren Buffett's Worst Stocks of 2017 so Far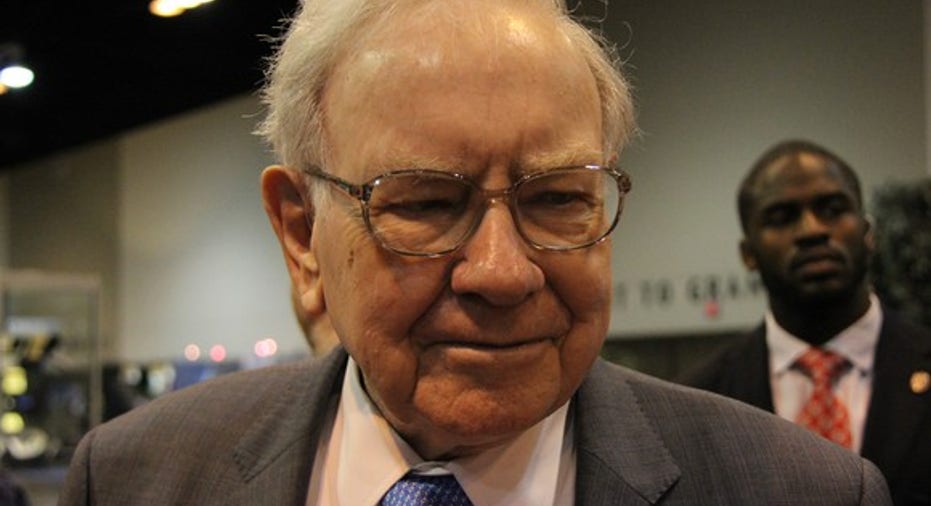 Warren Buffett would be the first to admit that not every stock pick he makes is successful. Although most of the holdings in Buffett's Berkshire Hathaway (NYSE: BRK-A) (NYSE: BRK-B) portfolio have done pretty well this year, there are several stocks that haven't.
Verizon Communications (NYSE: VZ), General Electric Company (NYSE: GE), International Business Machines (NYSE: IBM), United Parcel Service (NYSE: UPS), and Phillips 66 (NYSE: PSX) currently rank as Buffett's worst stocks of 2017 so far. Here's why.
Image source: The Motley Fool.
Verizon: Biggest loss but smallest stake
Verizon has been Warren Buffett's worst stock by far in 2017. Shares of the telecommunications provider have fallen 13% year to date. To Buffett's credit, though, he sold most of his stake in Verizon in the fourth quarter of 2016. His current position in the stock doesn't even amount to a rounding error in Berkshire's financial figures, making Verizon the smallest stake Berkshire has in any company.
The big problems for Verizon are that its revenue and earnings are declining. Verizon's wireless business is especially struggling. After holding out longer than its major rivals, the company finally decided to offer unlimited data plans to wireless customers in the first quarter. That could help Verizon keep more of its subscribers and even attract new ones. I don't expect Buffett to buy more shares anytime soon, though.
General Electric: Losing the expectations game
General Electric (GE) stock is down close to 9% so far in 2017, making it Buffett's second-worst stock of the year. Unlike Verizon, though, GE's bottom line improved considerably in the first quarter compared to the prior year period. So why have GE shares dipped?
The primary issue for the blue-chip industrial giant is that itsindustrial cash flow from operations (CFOA) for the first quarter was $1 billion below expectations. One reason for the CFOA shortfall was lower receivables, in part due to delinquent accounts in regions such as the Middle East. Another relates to timing of contracts. GE also had lower healthcare sales than expected, which resulted in less reduction of inventory.
IBM: Not computing well enough for Buffett
Like GE, IBM stock is down around 9% this year. Buffett was once enchanted with the technology company, but that's not the case anymore. He recently announced that Berkshire had sold roughly one-third of its stake in IBM.
Why has Warren Buffett lost confidence in the tech company? He says that he was overly optimistic about how IBM would perform and now values the stock lower. IBM is still very profitable and generates huge revenue, but both its top and bottom lines have declined in recent years. The company does expect to return to earnings growth this year, but revenue will remain sluggish.
UPS: Not delivering as hoped
UPS' share price has fallen around 8% in 2017 so far. That's not too concerning for Buffett, however, since Berkshire has only a small stake in the package delivery giant.
The reason behind UPS' dismal year-to-date stock performance stems from its disappointing fourth-quarter 2016 results announced in late January. Revenue grew, but adjusted operating profit for the company's U.S. domestic package and supply chain & freight businesses decreased from the prior-year period. Even though UPS beat revenue and earnings expectations with its first-quarter 2017 results, it wasn't enough to serve as a big catalyst for the stock.
Phillips 66: Down but coming back
Phillips 66 stock is down around 7% this year. It could have been worse for Buffett, though. The oil company's shares were down more than 12% in April.
A poor performance in the fourth quarter of 2016 hurt Phillips 66 earlier in the year. The company badly missed earnings expectations due in large part to higher costs. However, Phillips 66 rebounded in the first quarter of 2017 -- handily beating the consensus analysts' estimate thanks to solid results from its chemicals business and higher midstream earnings.
Long-term perspective
Although these stocks have declined in 2017, it probably doesn't bother Warren Buffett much. He's more concerned about the fundamentals of each company's business than temporary movements in the share prices.
I suspect that most, if not all, of these stocks will make Buffett and Berkshire plenty of money over the long run. His stock picks usually do.
10 stocks we like better than Berkshire Hathaway (B shares)When investing geniuses David and Tom Gardner have a stock tip, it can pay to listen. After all, the newsletter they have run for over a decade, Motley Fool Stock Advisor, has tripled the market.*
David and Tom just revealed what they believe are the 10 best stocks for investors to buy right now... and Berkshire Hathaway (B shares) wasn't one of them! That's right -- they think these 10 stocks are even better buys.
Click here to learn about these picks!
*Stock Advisor returns as of May 1, 2017
Keith Speights has no position in any stocks mentioned. The Motley Fool owns shares of and recommends Berkshire Hathaway (B shares) and Verizon Communications. The Motley Fool owns shares of General Electric. The Motley Fool has a disclosure policy.