Warren Buffett's Best Stocks of 2017 So Far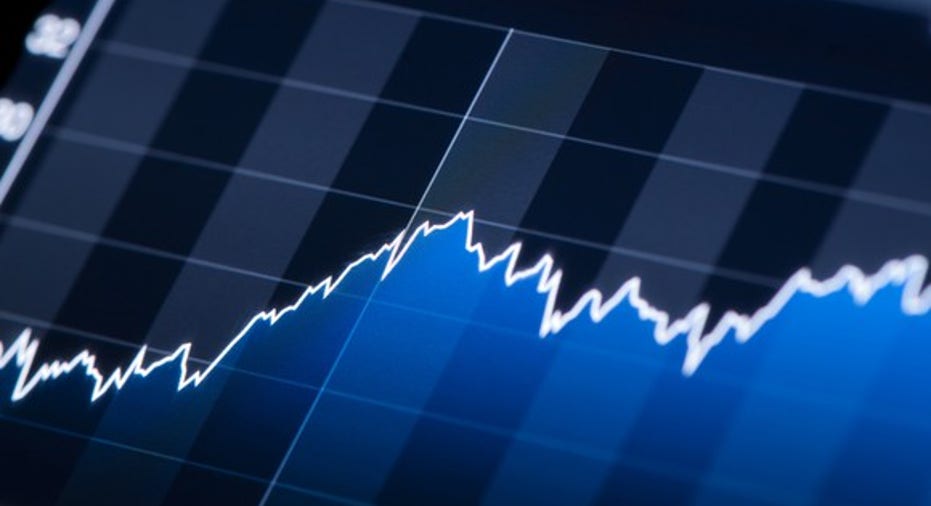 We're just over a month into 2017, so let's look at how the Warren Buffett-led Berkshire Hathaway(NYSE: BRK-A) (NYSE: BRK-B) stock portfolio has done thus far. Berkshire itself is almost completely flat for the year, down 0.09% as of this writing, but some of the company's stock holdings have done quite well. Specifically, five of Berkshire's stocks have gained 10% or more over the first five weeks of the year.
Performance and share prices as of market close on 2/7/2017.
Image Source: Getty Images.
1. Liberty Media (+16.2%)
Liberty Media(NASDAQ: LBTYK) has been Berkshire's biggest winner thus far in 2017, thanks to impressive growth in its European markets. The company expects the growth to continue as it speeds up its U.K. build activity and makes major investments in its business there. In addition, the company has been aggressively repurchasing its shares, especially in the wake of the Brexit sell-off last year.
2. Moody's (+13.6%)
Ratings agency Moody's (NYSE: MCO) has steadily climbed so far in 2017, partially because of its announcement that it had resolved pending civil claims with the Justice Department, 21 states, and D.C. Not only were the claims resolved faster than many experts expected, but the cost to the company will be significantly less than many expected.
3. Apple (+13.5%)
In part, Apple's (NASDAQ: AAPL) rally has been due to its strong results from the holiday shopping season. For the quarter, Apple's revenue of $78.4 billion was as high as it has ever been, and the company's earnings and revenue both handily exceeded expectations.
Perhaps most importantly, Apple's service revenue (which includes sales from the App Store, iTunes, Apple Music, Apple Pay, and others) grew by 18% year-over-year. While this accounts for just 9% of the company's results, it is rapidly becoming an important revenue stream to the company. Furthermore, Apple expects revenue to continue to climb in the current quarter, and CEO Tim Cook said that the company is "excited" about the products in its pipeline.
4. Charter Communications (+12.3%)
In Charter Communications'(NASDAQ: CHTR) case, the reason for the strong stock performance wasn't necessarily due to strong growth or other great business metrics. Rather, the stock spiked in mid-January on rumors that Verizon (NYSE: VZ) was considering an acquisition of the company. Many think that the deal is unlikely to happen, for reasons my colleague Anders Bylund explained in a recent article, but the rumors have not faded just yet.
5. Visa (+10%)
In its latest quarterly report, Visa (NYSE: V) reported impressive year-over-year earnings growth of 7%, and revenue growth of 25% thanks to the acquisition of Visa Europe.
Service revenue, data processing revenue, and international transaction revenue all soared, and while operating expenses grew by 16%, the company still posted impressive growth. For fiscal year 2017, the company expects net revenue growth of 16%-18%, and EPS growth in the "mid-teens" on an adjusted basis. It's fair to say that Visa's fiscal 2017 -- the most recent quarter was the first of its fiscal year -- is going well so far.
Are any of these good buys now?
To be clear, I'm not saying that you should buy these, or any other stocks simply because Warren Buffett owns them. However, Berkshire invested in each of these companies for a reason, and we can learn valuable investing lessons from these purchases, as well as from how the stocks perform over time.
Having said that, I would have to call Apple the best buy on this list right now, as it still trades for a compelling valuation even after the recent rally, and I tend to gravitate toward undisputed leaders in their markets.
10 stocks we like better than AppleWhen investing geniuses David and Tom Gardner have a stock tip, it can pay to listen. After all, the newsletter they have run for over a decade, Motley Fool Stock Advisor, has tripled the market.*
David and Tom just revealed what they believe are the 10 best stocks for investors to buy right now... and Apple wasn't one of them! That's right -- they think these 10 stocks are even better buys.
Click here to learn about these picks!
*Stock Advisor returns as of February 6, 2017
Matthew Frankel owns shares of Apple and Berkshire Hathaway (B shares). The Motley Fool owns shares of and recommends Apple, Berkshire Hathaway (B shares), Moody's, and Visa. The Motley Fool has the following options: long January 2018 $90 calls on Apple and short January 2018 $95 calls on Apple. The Motley Fool recommends Liberty Global and Verizon Communications. The Motley Fool has a disclosure policy.